In the News November 2nd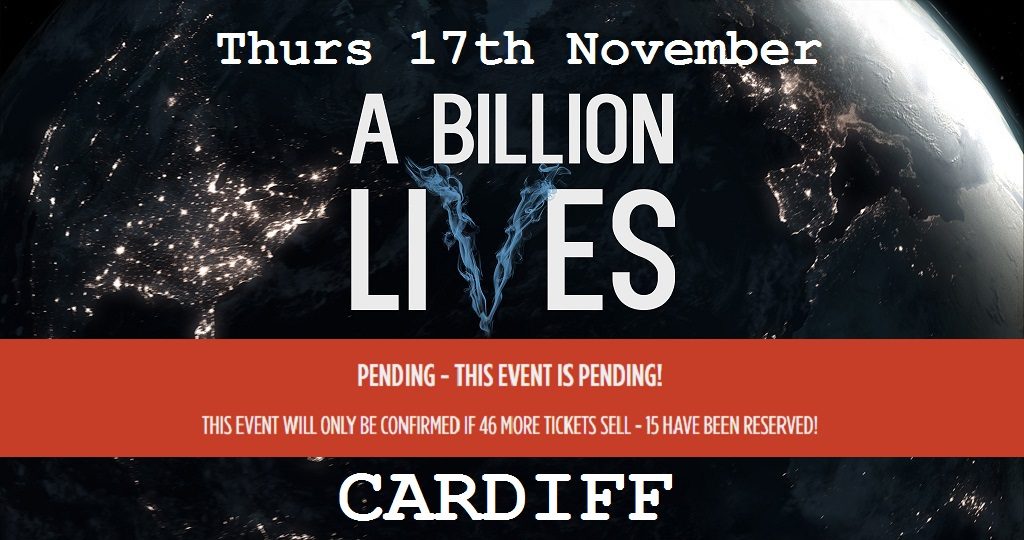 Wednesdays News at a glance:
Do we need another 20 years? – WHO tobacco meeting – could the FCTC do something useful on vaping? – Independent Vape Industry Criticises Proposed New Advertising Restrictions – Vapers Helping Smokers to Quit – Director Aaron Biebert replies to my review of A Billion Lives – The sole motivation for smoking doesn't have to be nicotine – E-Cigarettes Can't Shake Their Reputation as a Menace – Vapor Shop Appreciation Day – Nicotine Science and Policy Daily Digest – Wednesday, 2 November 2016
Dave Dorn – The Sun Also Rises
I was fascinated by a youtube video showing – in very broad terms – the massive differences in Formaldehyde generation between ecigs and smoked lit tobacco (there'll be a link at the bottom). During the course of said excellent work the statement (paraphrased) "We don't really know what the long-term risks are, and we won't for another 20 or 30 years" was used, and it rankled me a little. Here's why:
Could the FCTC do something useful on vaping?
Clive Bates – The Counterfactual
I'm sometimes accused of being a WHO-sceptic, or worse. No more! In the run up to the Framework Convention on Tobacco Control  COP-7  meeting in Delhi, 7-12 November, I have been challenged to say something positive about how the FCTC could do useful and constructive things on vaping and tobacco harm reduction from a public health point of view, other than the default answer "absolutely nothing at all".
Criticises Proposed New Advertising Restrictions – IBVTA
Responding to the Committee of Advertising Practice's consultation on new guidance for the advertising of vape products, the Independent British Vape Trade Association (IBVTA) has criticised proposals they believe will impose unnecessary restrictions on their members' legitimate business activities, and make it harder for smokers to find out about products that are at least 95 per cent less harmful than the tobacco they currently smoke
---

---
Later this week I'm travelling to Delhi, India to take part in discussions at the World Health Organisation's COP7 on e-cigarettes. As you may know, the WHO recently recommended that governments adopt policies that would restrict the accessibility, affordability and attractiveness of e-cigarettes to smokers who want to quit…
Robert Cranfield
Simon Clark – Taking Liberties
Aaron Biebert, director of A Billion Lives, has replied to my review of his documentary.

His comments are posted here, below the review, but I thought they deserved greater prominence. Unlike ASH Scotland I don't have a problem publishing opposing views or giving people the right of reply.

Aaron's response follows the film's latest trailer that promotes a special screening in Delhi on November 9.
---
Coming to a Cinema near You –  Reserve your tickets Now!
---
Doesn't have to be nicotine – Forest Ireland
The medical community are fond of pronouncing on all things smoking while most of their number have probably never been smokers themselves. Their beliefs about this have become almost religious doctrine that must never be questioned.

In this regard they have firmly settled on a craving for nicotine as the sole motivation for smoking and will routinely refer to smoking as an addiction.
---

---
E-Cigarettes Can't Shake Their Reputation as a Menace
Sabrina Tavernise – New York Times
A decade after electronic cigarettes were introduced in the United States, use has flattened, sales have slowed and, this fall, NJoy, once one of the country's biggest e-cigarette manufacturers, filed for bankruptcy.
Vapor Shop Appreciation Day? – Daniel Hall,
With FDA and State regulations causing small businesses within the vaping industry to close their doors at an alarming rate, a movement has come together to show these small businesses how much the community appreciates them. Taking a leaf out of the record industry's playbook and following the mantra of the "Shop Local" philosophy, November 19th has been declared National Vapor Shop Appreciation Day….
---
A look back at how things have moved on or otherwise…
Dick Puddlecote
If you've ever wondered how disgusting pieces of shit like this are created, or how human beings are encouraged to spew revolting bile such as this towards fellow law-abiding citizens, you only need to look to the vile tobacco control industry who promote it.

Last week, anti-smoking organisations gathered for the Oceania Tobacco Conference in Perth, Australia. These people, for want of a better description of them – who routinely claim to respect and want to 'help' or 'support' smokers  – had some great ideas like this to impart….
Ahead of smoking ban debate – Velvet Glove. Iron Fist
As I mentioned yesterday, I'll be debating whether psychiatric hospitals should ban smoking outdoors next month. My debating partner will be a former service user known by the Twitter handle@Sectioned_ (hereafter known as S).

A few weeks we both received an e-mail from the British Medical Journal asking whether we'd write an article putting our case, to be published alongside an article by the proposition. Ever since the BMJstarted commissioning hatchet jobs against people who disagree with them on policy I have wanted nothing to do them so I didn't reply, but S agreed to write a piece for them…..
Kevin Crowley – Vaping Links
The United States has "deeming" regulations waiting to be unleashed to the world. The "Office On Management & Budget" has it in their hands. This multifaceted issue has MANY angles and very serious consequence.

Before you go any further – before you read another line go HERE….
---
Visit Nicotine Science & Policy for more News from around the World

---