In the News November 11th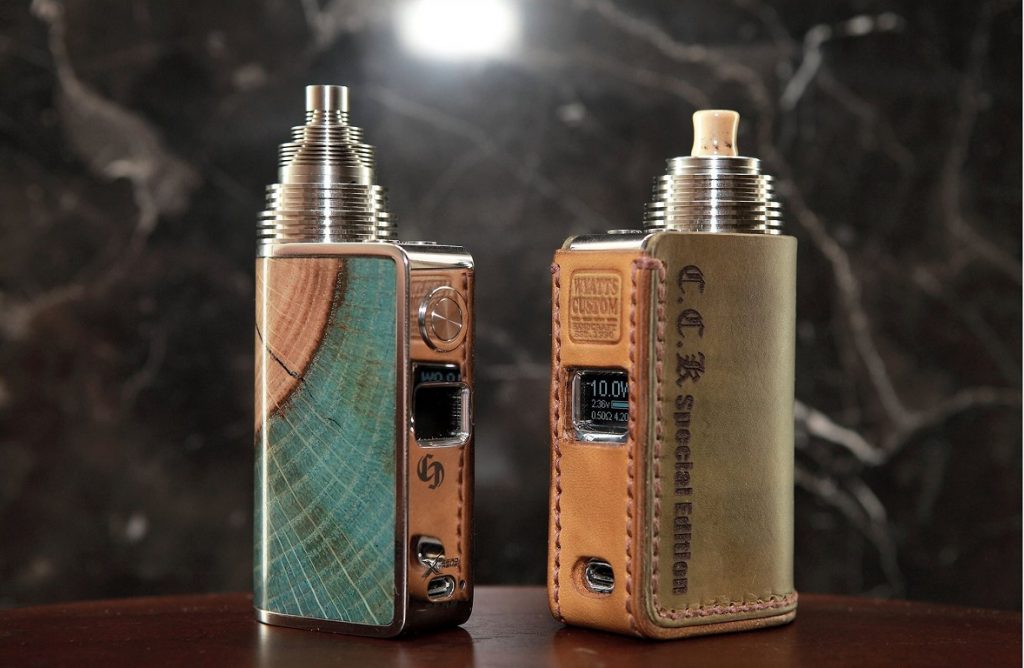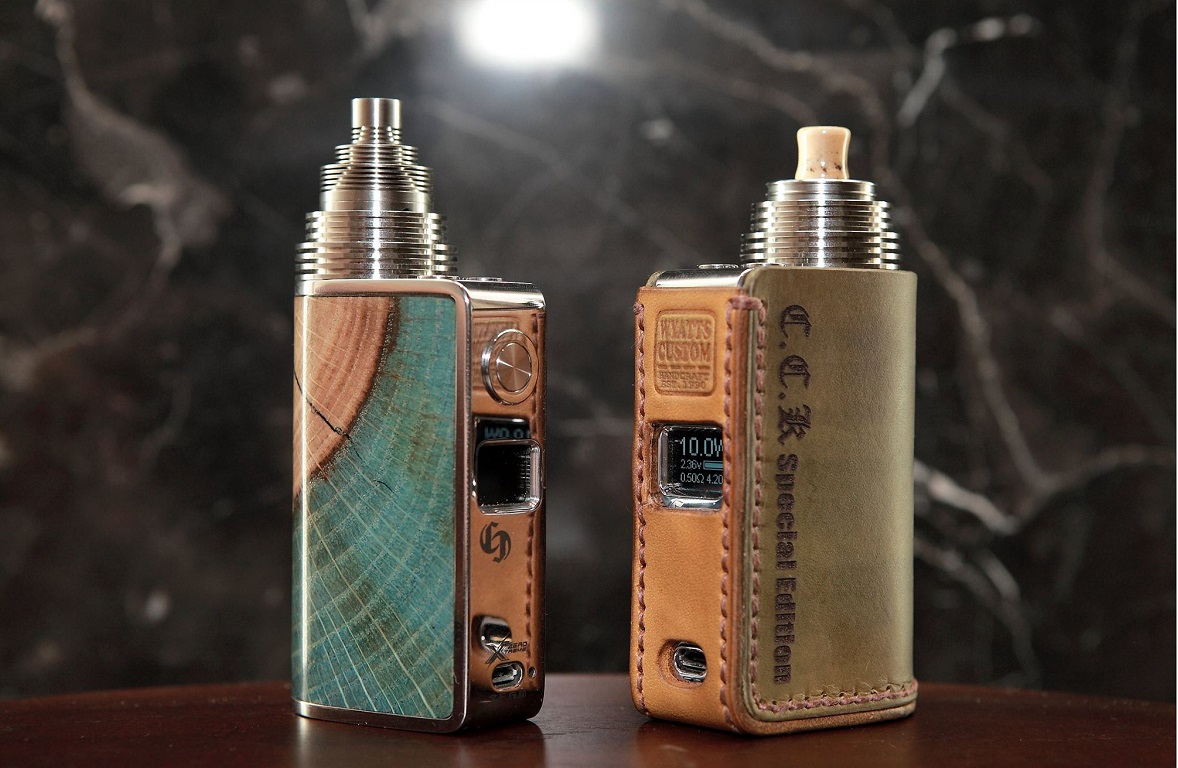 Fridays News at a glance:
FDA to Shut Down Totally Wicked – Changing how YOUR Council sees vaping – Can Electronic Cigarettes Cause Cancer? – Don't be fooled by the headlines – INNCO slides COP7 Addressing WHO? – Recognising Anti-Smoking Types – Summary of results for 2015 – Enhancing Tobacco Control in Africa and the Middle East – Association between electronic cigarette use and changes in quit attempts – Technology Will Save Millions of Chinese Lives – UN bullies confirm conspiracy – E-cigarette prohibition will be a huge mistake – COP7 drafts decisions – Nicotine Science and Policy Daily Digest – Thursday, 11 November 2016
Business Wire
Totally Wicked arrived in the USA in 2008 and established the very first American brick and mortar vape shop. Since then, we have built up a credible business with a proud history of standing up for vapers' rights. We challenged the FDA in 2010 when it was illegally impounding our goods, and in Europe in 2015 we challenged the EU Tobacco Products Directive. As a business we operate in both the EU and the USA, have a loyal customer base, offer a wide and dynamic range of hardware and e-liquids and try always to deliver the best possible service in an open and ethical way.
Vapers in Power
There is only one council in the entire country with a decent attitude towards vaping.

Thanks to the work of Freedom to Vape we now know that the vast majority of councils lump vaping in with smoking, against the advice of both Public Health England and the Health and Safety Executive.

You can read their report here. You can read the write-up in the Mirror here.
Kedist Tedla – ACSH
It is well documented that cigarette smoke causes lung cancer, but giving up nicotine still proves to be the most challenging part of quitting cigarettes.

Of all the available smoking cessation aides, electronic cigarettes (e-cigarettes) have gained the most popularity – likely because they are designed to simulate the cigarette-smoking experience.
---

---
Teen vaping study is a mixed bag – Beth Mole
Nonsmoking teens who use e-cigarettes are more likely to turn to the real thing compared with their nonvaping counterparts, according to a new study that made for bold headlines Tuesday. The authors of the study also reported that vapers were more likely to become daily and heavy smokers, underscoring the potential danger.
All hands on deck. 2016 The year we push back. Your support is needed to make a difference. innco.org
Michael J McFadden
In a section of his book 'Dissecting Antismoker Brains' Michael J McFadden deals with the different type of antismokers' and their various personality traits and behaviours.

Below is a condensed summary of the nine types of anti-smokers identified in Michael McFadden's book, "Dissecting Antismokers' Brains. While the description of antismokers is only a small part of his book overall, it lays an important groundwork for understanding them and learning how to fight against them.
---
Coming to a Cinema near You –  Reserve your tickets Now!
---
Canadian Tobacco, Alcohol and Drugs Survey (CTADS)
The following summary presents findings based on the second biennial CTADS data collection, which commenced in February 2015 and ended in December 2015. The results for 2015 are based on telephone interviews with 15,154 respondents across all 10 provinces, representing a weighted total of 29.6 million Canadian residents aged 15 years and older. …
All Africa
We write as physicians, scientists and health policy experts living and working in Africa and the Middle East. We all share your goal of mitigating against and ultimately eliminating the epidemic of disease and premature death caused by smoking. We are committed to doing as much as possible to reach the ambitious targets to reduce non-communicable diseases by 25 percent by 2025, and the measures necessary to achieve it…
---

---
And changes in quit attempts – BMJ
Prevalence of e-cigarette use in current smokers and during a quit attempt were used to predict quit success. Prevalence of e-cigarette use in current smokers was used to predict rate of quit attempts. Percentage of quit attempts involving e-cigarette use was also used to predict quit attempts involving use of prescription treatments, nicotine replacement therapy (NRT) on prescription and bought over the counter, and use of behavioural support. Analyses involved adjustment for a range of potential
Unfortunately, instead of embracing these products as harm reduction tools, the WHO has been pushing for stringent regulation. Had such regulation been in place in the UK and US, it is unlikely that the products would have developed much beyond the original electronic cigarette and quality, safety and uptake would have been low.
Faith Goldy of TheRebel.media is trying to report on the UN "nanny state" conference in Delhi but they are being thwarted at every turn
Riccardo Polosa
"Much of the campaign against e-cigarettes has been driven by emotion and ideology, not evidence," said Riccardo Polosa, Director of the Institute for Internal and Emergency Medicine at University of Catania in Italy.

Several studies have, in fact, shown that electronic nicotine delivery systems (ENDS), of which e-cigarettes are the most common prototype, can help smokers quit and they are significantly less harmful than combustible cigarettes, according to the experts.

"In reality, no one is dying from this product," Polosa said.
There are on-going discussions about policy options related to electronic nicotine delivery systems and electronic non-nicotine delivery systems at the committee stage. Given the variance of the Parties' approaches, a decision is expected tomorrow. Decisions at COP are traditionally made on a consensus basis and it is anticipated this will apply in this case.
---
A look back at how things have moved on or otherwise…
Kevin Crowley – Vaping Links
Nicotine. The integral part of the addiction to smoking. You must have it. It's determined that your addiction to nicotine is just as hard to break as heroin by experts worldwide. That's pretty powerful.

You're an addict. You just can't seem to get the  monkey off your back. You've become accustomed to a certain level of this  substance, you can't function without it.

You'll continue your quest any way you can, up to and including smoking beyond health issues.Shame on you…..
People who work from home could soon be breaking the law if they use an e-cigarette while in their own house.

'Vaping' while working in your lounge or bedroom outside of nine-to-five hours could result in a fine if a radical bill is passed – and it will also apply to priests and vicars in their official residences.

The Welsh Government hope to bring the use of e-cigarettes and vaping into line with the current smoking ban by the end of 2016 – including banning their use in workplaces…..
The Lancet Psychiatry
Now take a deep breath: it's time to talk about e-cigarettes. A less harmful nicotine hit, or a bad role model? Smoking cigarettes is frowned upon these days. When watching 1973 horror classic The Exorcist, for example, the modern audience is likely to be more shocked by the sight of a paediatric neurologist lighting up on hospital premises than the graphic scenes of demonic possession that follow. Might tolerance of e-cigarettes reverse this social progress…?
Head Rambles
I read a piece by my good friend John the other day. He went head to head on radio with Luke Clancy, one of Ireland's fanatical anti-smokers.  It is well worth a listen and is only eleven minutes long.

Clancy spoke first and when he was confronted with a report that all this "denormalisation" and over the top advertising was alienating smokers making them less likely to quit, he floundered.  He floundered badly and quickly tried to get onto safer ground by waffling about the price of cigarettes.  He then claimed the report he was reading was a different report..
---
Visit Nicotine Science & Policy for more News from around the World

---