In the News 11th November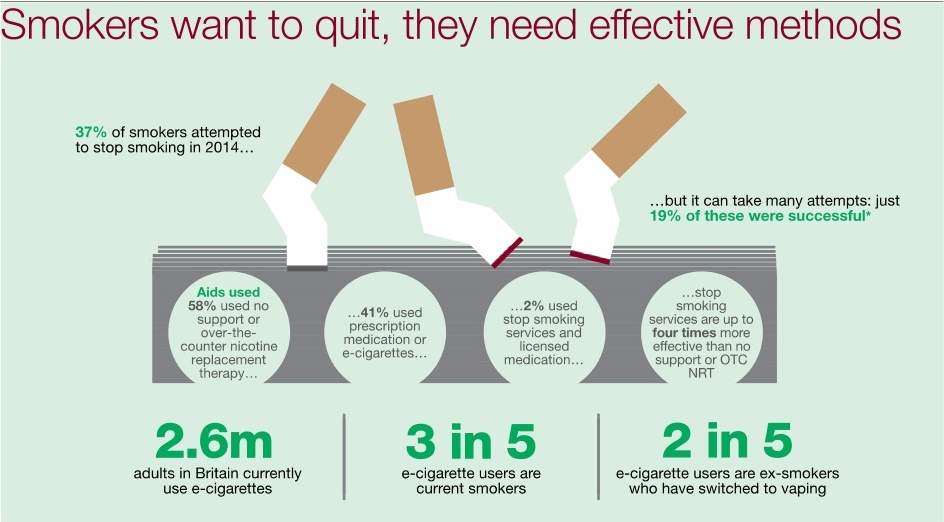 Wednesdays News at a glance:
Nicotine Addiction. Smoking, E-Cigarettes & You – Using e-cigarette while working from home could land you in court – Ceci n'est pas une cigarette – Dogmatic belief – FDA Ruling a Win for Swedish Match – SFATA Press Release – CASAA Podcast Update – Nicoccino's Higgs on products, perceptions, and policy – From The Desk Of The General Counsel: FDA Regulation – Smokers butt-out in Tamworth CBD, e-cigarettes also banned – Only pharmacists and docs can sell nicotine e-cigarettes – Nicotine Science and Policy – Daily Digest – Wed, 11 November 2015
Vaping Links
Nicotine. The integral part of the addiction to smoking. You must have it. It's determined that your addiction to nicotine is just as hard to break as heroin by experts worldwide. That's pretty powerful.

You're an addict. You just can't seem to get the  monkey off your back. You've become accustomed to a certain level of this  substance, you can't function without it.

You'll continue your quest any way you can, up to and including smoking beyond health issues.Shame on you…..
People who work from home could soon be breaking the law if they use an e-cigarette while in their own house.

'Vaping' while working in your lounge or bedroom outside of nine-to-five hours could result in a fine if a radical bill is passed – and it will also apply to priests and vicars in their official residences.

The Welsh Government hope to bring the use of e-cigarettes and vaping into line with the current smoking ban by the end of 2016 – including banning their use in workplaces…..
The Lancet Psychiatry
Now take a deep breath: it's time to talk about e-cigarettes. A less harmful nicotine hit, or a bad role model? Smoking cigarettes is frowned upon these days. When watching 1973 horror classic The Exorcist, for example, the modern audience is likely to be more shocked by the sight of a paediatric neurologist lighting up on hospital premises than the graphic scenes of demonic possession that follow. Might tolerance of e-cigarettes reverse this social progress…?
Head Rambles
I read a piece by my good friend John the other day. He went head to head on radio with Luke Clancy, one of Ireland's fanatical anti-smokers.  It is well worth a listen and is only eleven minutes long.

Clancy spoke first and when he was confronted with a report that all this "denormalisation" and over the top advertising was alienating smokers making them less likely to quit, he floundered.  He floundered badly and quickly tried to get onto safer ground by waffling about the price of cigarettes.  He then claimed the report he was reading was a different report..
Carl V. Phillips – Anti-THR Lies
FDA issued its first ever approval of "new" tobacco products under the PMTA process that I have discussed before (most recently a few days ago in the context of their proposed ban of all existing e-cigarettes). If you were to read the FDA's press release about it or the news stories — which basically amounts to the same thing, given the quality of health science reporting — you might come away thinking that this was something major. And it kind of is, just not for the reasons FDA wants people to believe….
CSPNet – Eight new snus products gain "premarket" approval, open door for more
Following a rigorous, science-based review, the Food and Drug Administration (FDA) announced today that for the first time it has authorized the marketing of new tobacco products through the premarket tobacco application (PMTA) pathway. This action permits the tobacco products to be sold in the United States, but does not mean that they are safe or "FDA approved."
SFATA Calls on Presidential Candidates to Consider E-Vapor Products
Following last night's GOP debate, the Smoke-Free Alternatives Trade Association (SFATA) today issued letters to the presidential candidates of both leading political parties suggesting they consider advocating the use of vapor products as significant alternatives to combustible tobacco….

CASAA's Jan Johnson and Alex Clark discuss legislative- and advocacy-related matters of current interest to CASAA members and THR (tobacco harm reduction) advocates…
Barnaby Page – ECig Intelligence
If one thing's clear for the nicotine alternatives sector, it's that where we're going will likely bear little resemblance to the place we're at now. And who better to give a perspective on that journey than an industry executive whose company markets something very different from the e-cigarette?

So, for the first in a series of one-on-one interviews, ECigIntelligence spoke to James Higgs….
FDA Regulation – Patricia Kovacevic. Halo
I am writing you from our headquarters in the beautiful and sunny state of Florida. Today I'm going to share some exciting recent news and answer some of your questions and concerns regarding upcoming regulatory developments. Thank you all very much for taking the time to read the blog and for the feedback – praise must be earned and is never taken for granted!
Stupidity and evidence fee reasoning for Australian ban extensions based on flawed public perception
Smoking will be banned from the Tamworth CBD and two other CBD areas after Council passed it's Smoke-Free Environment policy.

Tamworth Regional Council said it's not the only local government area to have a similar policy but the inclusion of a ban on e-cigarettes is believed to be a first…
The daily nonsense from Malaysia…another policy change!
From now on, e-cigarettes that contain nicotine can only be sold by licensed pharmacists and registered medical practitioners, says Health director-general Datuk Dr Noor Hisham Abdullah. The decision was made at a special committee meeting on e-cigarettes in Putrajaya on Monday…