In the News November 14th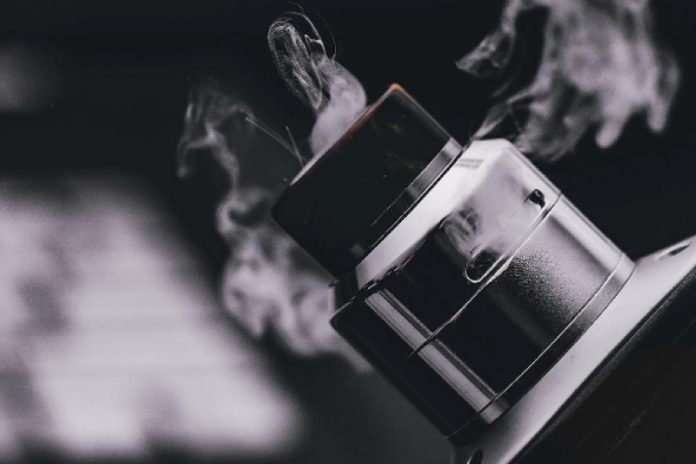 Mondays News at a glance:
Dateline 2018: A Storm Is Coming – Bad news from WHO and California – COP7 – A View from Outside – COP7 – What happened? – COP 7 – A Disaster? – Do We Know How Risky E-Cigarettes Are? – Can e-cigarettes fight smoking? – FDA Wants Smokers to Continue Smoking – Anti-Transparency On Display At COP7 – E-Cigarette Summit 2016 – Liveblog – Proponents challenge WHO findings – Association of Vapers India (AVI) – Nicotine Science and Policy Daily Digest – Monday, 14 November 2016
Dick Puddlecote
I've been home for just a couple of hours after a particularly revealing week in India for the COP7 conference, and I have to say I'm feeling quite smug.

Long-term readers here will remember that I've been writing for nearly six years now about how e-cigs have the capacity to show up the tobacco control industry for the corrupt, self-perpetuating, anti-social, health-be-damned gravy train that it has been since the early 1970s. This week has proved that hypothesis 100% correct.
Fergus Mason – Vaping Post
The World Health organisation's opposition to e-cigarettes seems to have hardened even more, with delegates now demanding a global ban. Meanwhile California's Proposition 56 has been passed by voters, adding massive new taxes to nicotine in the state. In another blow to British vapers a large survey has found stunning ignorance among local government officials responsible for setting vaping policy.
Sarah Jakes – New Nicotine Alliance
Transparency was on the agenda at COP7, apparently there were concerns after COP6, but (almost) unbelievably, what they achieved was to make it less transparent than ever before.

Prior to COP7 I asked the UK department of health what the problem was with allowing the media and the public, including the tobacco companies, to observe (not participate) and report on the negotiations that go on there….
Christopher Snowdon -Velvet Glove Iron Fist
The World Health Organisation's snappily tilted Framework Convention on Tobacco Control's Conference of the Parties 7 drew to a close on Friday. So what actually happened? You can read reports from people who went to the effort of trying to get in, like Dick Puddlecote, but even according to the official FCTC bulletinnot much has changed.
Bolton Smokers Club
It is not often that you see Tobacco Control actually being criticised in the MSM, but the Express had a lot to say:

I have no doubt that the Express has been riled by the exclusion of the press, but why did that not happen in Moscow? Why did only one journalist in Delhi attempt to defy the ban? Why were there not hundreds, or at least dozens, of protesting journalists? Why did it take an obscure news website called 'The Rebel' to push delegates hard for an explanation…?
---

---
W. Kip Viscusi – University of Pennsylvania
The emergence of e-cigarettes has generated mixed regulatory responses. Some public health officials, such as those in the United Kingdom, view e-cigarettes as a potential alternative to cigarettes and as a mechanism to foster smoking cessation, whereas many U.S. public health officials have tended to treat e-cigarettes in the same manner as conventional cigarettes.
Join us as we talk with Dick Puddlecote who attended the FCTC COP& in Delhi last week…
And how safe are they? – Kim Painter
A year ago, Ryan Standifird, 26, of Tustin, Calif., was a pack-a-day smoker who wanted to quit. He had tried and failed before.

Then, as part of a magazine writing assignment, he tried e-cigarettes. The battery-powered devices heat up flavored liquids, creating vapors that users inhale. Most contain nicotine, the chemical that makes regular cigarettes so addictive.
---
Coming to a Cinema near You –  Reserve your tickets Now!
---
Michael Siegel – The Rest of the Story
Totally Wicked – a Florida-based e-cigarette and e-liquid company that established the first brick shop in the U.S. – has announced that because of the FDA regulations, they have been forced to go out of business in 2018, once the pre-market tobacco application (PMTA) grace period ends. They will join what will certainly be thousands of other e-cigarette businesses and vape shops which simply cannot afford the capital costs associated with completing PMTA's.
Sign up for the live-blog and receive an e-mail reminder of when starting
Head Rambles
I came across a little video this morning…. In it, we discover something which comes as no surprise whatsoever, namely that the WHO and their pals in Tobacco Control haven't a fucking clue what they are talking about…
Rebel Media
The Rebel sent reporters Lauren Southern and Faith Goldy to a UN's Nanny State conference in New Delhi, India.

It's the World Health Organization's big conference — called the Framework Convention on Tobacco Control.

It's the nanny state equivalent to the big UN global warming conference in Marrakesh. But it's not just about smoking — it's a template for global taxes and regulations on soft drinks, snack foods, salt, anything the UN wants to regulate.
---

---
Huffington Post
It's only fitting that a conference dedicated to the eradication of smoking tobacco would be held in a city caked with smog pollution.

Last week in Noida, a southeastern suburb of New Delhi, delegates from over 180 countries filed out of tour buses for the World Health Organization's seventh Conferences of the Parties Framework Convention on Tobacco Control.
The recently released United Kingdom Centre for Tobaccos and Alcohol Studies' (UKCTAS) independent report, criticising many of the health and safety findings of a World Health Organisation (WHO) report on vaping – or the smoking of electronic cigarettes – is likely to focus attention on the need to separate vaping from smoking in both the minds of health officials and the global general public.
It all starts with one reckless decision. The madness that comes out of it kills billions, if not now, slowly but surely. June 15, 2016 was one such day where ideology choked science. The Karnataka State Government issued a blanket ban on Electronic Nicotine Delivery Systems (ENDS), terming them as more dangerous than combustible tobacco cigarettes. The same day the State Government assured its citizens that the ban was based on the research conducted by an NGO their health department worked with.
Vidya Krishnan
The global anti-tobacco conference winded down on Saturday toeing a hard line towards e-cigarettes and other vaping devices. The seventh session of the Conference of the Parties to the WHO Framework Convention on Tobacco Control (FCTC) ended with Southeast Asian countries voting for complete prohibition of Electronic Nicotine Delivery Systems (ENDS) and Electronic Non-Nicotine Delivery Systems (ENNDS) in the region.
---
A look back at how things have moved on or otherwise…
Alan Beard – Why Oh Why
As is usual,this was prompted by a Twitter/Facebook exchange or commentary. In this case it was a reference to the #ecigsummit held on 12th November 2015 and a slide shown by a spokesperson from the UK Department of Health.

Stakeholders were listed on the slide, perplexingly, but all to commonly the most important key stakeholders were omitted :-CONSUMERS….
Mawsley – Planet of the Vapes
Richard Smith should command the respect of his peers. He has been a successful medical practitioner and stands tall in his opposition to corrupt practices of the pharmaceutical industry. As the ex-editor of the British Medical Journal (BMJ) he continues to act as a voice for common sense and strives to promote open access publishing…
About my views on e-cigarettes – Clive Bates
Professor Simon Chapman of the University of Sydney has used his BMJ blog platform to mount a quite personalised attack on my views on e-cigarettes drawing bizarre conclusions from imagined inconsistencies in statements I made about completely different things separated by 15 years and a lot of change. I've submitted a comment to the BMJ, but for all I know it will be held in moderation for days while the blog is circulating freely. So here is a copy of my attempt at a dignified response.
---
Visit Nicotine Science & Policy for more News from around the World

---