In the News June 8th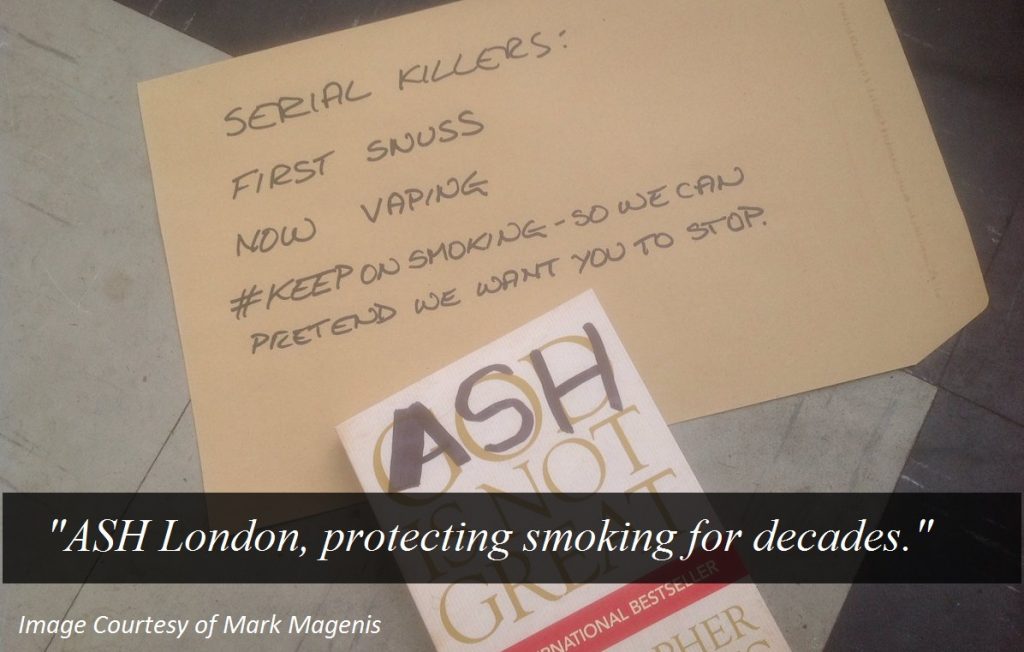 Wednesdays  News at a glance:
"Never interfere with the enemy when he is in the process of destroying himself."– Napoleon – Reply from Heidi Alexander – Open Letter to Heidi Alexander MP – Vapers: Stay Connected! – Take Back Control – Our right not to smoke Tobacco – Sweden Surrenders – Friendly Fire May Kill Vaping – Urgent! Vapers in Victoria – Cancer Scientists' pensions invested in Tobacco – When someone says "for the children" – VTA's conference On The Hill: – Lawsuit Against DOT Ban – Nicotine Science and Policy Daily Digest – Wednesday, 8 June 2016
When he is in the process of destroying himself – Napoleon
No politician has done more for vaping than the incredibly courageous Martin Callanan. As an MEP and now in the House of Lords he has fought like a tiger for vaping.

He is the man who more than any other in the European Parliament successfully fought off compulsory medicinal regulation of e-cigarettes which would have completely killed vaping for 500 million Europeans.
#LordsVapeVote and my responses – John Summers – GlosVaper
Over the weekend like many of you I wrote to several Labour MPs, including Heidi Alexander . Earlier I recieved a reply from Ms Alexander that shows clearly external lobbying has affected the Labour stance on this issue, and also shows Ms Alexander has little or no understanding of the matter at hand….
Vapers in Power
Dear Ms Alexander. Thank you for your reply regarding your thoughts on Lord Callanan's motion.

We agree that switching to vaping can be a safe and effective way to give up smoking, and that the Government should be doing more to promote e-cigarettes as a potentially useful aid to help people quit smoking…
Jim McDonald – Vaping 360
The FDA might not listen to what vapers think — yet — but we are a force when it comes to social media. The results of a Twitter poll by CNBC International changed dramatically last week after vapers found it and shared it widely. The correct answer was well behind up to that point. By the next afternoon, the "vape-positive" answer had taken the lead and eventually pulled away…
We've heard "taking back control" a great deal over the past week. The EU referendum rallying call as highlighted by Michael Gove on TV was "take back control". Of course he was referring to the EU referendum and the UK people taking back democratic control of their everyday life and money…
---

---
Update from – Vincent van Heerden
This will likely be my last update. After a long wait I have finally been advised by my lawyers of the costs being sought by the health department.

They are seeking $54,000 in costs which the courts have already approved. I have 21 days to argue the costs but it is not likely to change the outcome.

There was not enough money raised to appeal to the high court so the road will sadly end here.
To new EU-mandated Snus Warning Labels – Larry Waters
Once again, the Swedish government caved to EU interference concerning Swedish snus. On May 20, 2016 the EU's Tobacco Products Directive was implemented in Swedish legislation, which among other things means new health warnings on snus cans…..
Daniel Hall – Guide to Vaping
The FDA, Big Pharmaceutical, Big Tobacco, and the Special Interest healthcare groups are sitting back and laughing at vapers right now. Friendly fire will kill this industry, and I'm going to spend the next minute or two stepping out of my role as a GuideToVaping writer and put my feelings out on the site.
Australia Need to Act Immediately – Jim McDonald – Vaping 360
Australian vapers are once again getting attacked by their own government — this time in the state of Victoria. The state has proposed a bill that will treat e-cigarettes exactly as tobacco products, and Victorian vapers have just a few days left to fight the new rules….
---

---
Sarah Boseley – The Guardian
Scientists funded by Cancer Research UK who spend their lives hunting for cures for the disease are among thousands of academics whose pensions are invested in the tobacco industry, the Guardian can reveal.

The latest annual report for the university staff's pension fund shows it had £211m invested in British American Tobacco in the year to 31 March 2015 – its fifth biggest listed equities holding.
Terry Barnes
AS its disregard for public opinion and due process over East West Link, sky rail and the CFA's enterprise bargaining agreement show, the Andrews Government does things its way.
Tobacco Control personnel and organizations, including loud sub-arms of the American Lung Association and the American Cancer Society, routinely testify that vaping threatens to undo all their years of work "for the children."

Yet the science and numbers show that vaping itself is leading adults and youth away from smoking if anything.
Supporting Ecig in a heavily regulated world
The Vapor Technology Association is organizing a conference intended to professionals in vaping, in Washington, D.C. those 7 and 8 June. Its object is, of course, the Final FDA's deeming regulation.
Lawyers representing the Competitive Enterprise Institute (CEI), a nonprofit public policy think tank, and the Consumer Advocates for Smoke-free Alternatives Association (CASAA), a nonprofit organization educating people about tobacco-harm-reduction alternatives, are suing the U.S. Department of Transportation (DOT) over a May 2016 regulation prohibiting passengers from packing e-cigarettes in luggage or using them on airline flights.