In the News June 16th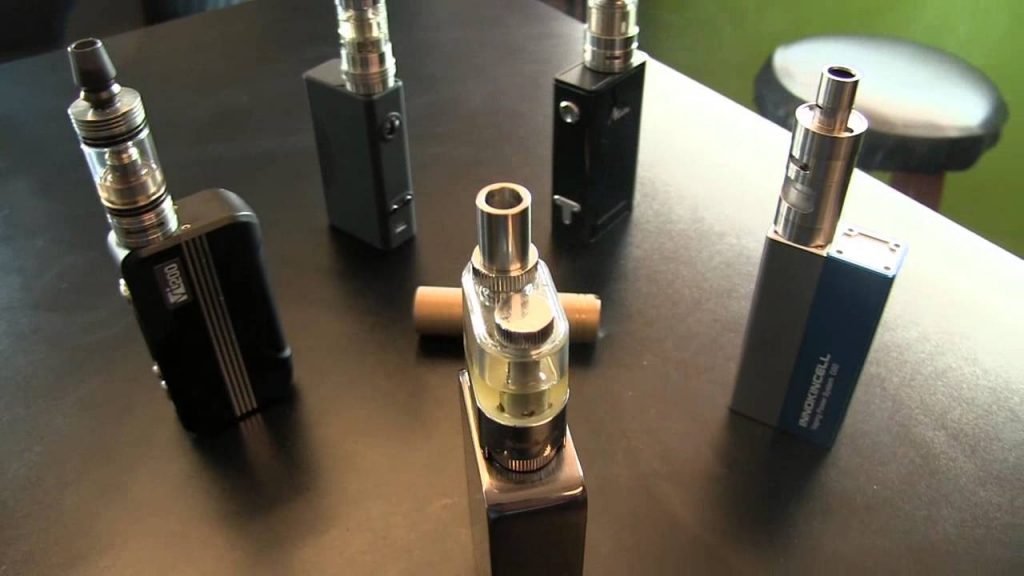 Thursdays News at a glance:
End Of An Error – European Coalition for Independent Vape – Internet poll results – If Vaping Causes Smoking – No, vaping isn't a 'gateway' – The Facts on the FDA's New Tobacco Rule – Why Must the American Cancer Society Continue to Lie to the Public? – IARC Reverses Course on Coffee – Flavored E-Cigs to Stop Eating Candy – Switching to vaping – Tobacco Harm Reduction Update
Dick Puddlecote
The Guardian has reported on the departure of the Faculty of Public Health's nagger-in-Chief John Ashton. Staying true to the ethos of 'public health' – and comparing the country's kids to "livestock" – he has marked the occasion by being a pompous sneering prick….
Jérôme Harlay – Vaping Post
The European Coalition for Independent Vape (ECIV) was born from the joint effort of two major French and British associations of professionals to support and defend the rights of the independent European vaping sector in the complex regulatory context of the EU TPD and beyond.
Vaping advocats of the year: Stefan Didak, Louise Ross, Clive Bates – congratulations! #GFN16

— IG-ED (@IG_EDampfen) June 16, 2016
On vaping patterns and motivations – Nathalie Dunand – Vaping Post
More than 5,500 vapers agreed to answer the 78-point questionnaire regarding their vaping patterns and motivations. Far from being a scientific survey, this poll is a snapshot of how vapers vape and what drove them to vaping…
---

---
Why Are Cigarettes Less Popular Than Ever With Teenagers? – Jacob Sullum
Public statements from the U.S. Centers for Disease Control and Prevention (CDC) take an alarmist view of e-cigarettes, portraying them as a menace to the youth of America, who supposedly will start smoking again in droves once they try vaping and get hooked on nicotine. But the CDC's data tell a different story.
Action on Choice
'Vaping IS a gateway to smoking' cried the Daily Mail earlier this week, reporting on a study from the University of Southern Carolina that found that teenagers who had used ecigs were six times more likely to go on to use tobacco cigarettes, too. The Mail quotes Jessica Barrington-Trimis, the lead author of the study…
The U.S. Food and Drug Administration recently finalized a rule that extends its regulatory authority to all tobacco products, including e-cigarettes, cigars, and hookah and pipe tobacco, as part of its goal to improve public health…
Continue to Lie to the Public? – The rest of the Story
In a letter to the editor published last week in the Bradenton Herald, an individual identified as being with the American Cancer Society Cancer Action Network tells the public that the Bishop-Cole amendment would "strip FDA's authority to review new products, ones becoming increasingly popular with youth, like e-cigarettes, cigars and hookah."
---

---
Hank Campbell – ACSH
The World Health Organization's International Agency for Research on Cancer (IARC) says it doesn't know if coffee causes cancer or not, a switch from 1991 when the agency said it did.

That is bad for people who want to trust IARC's recommendations — because its reasons to reverse course on coffee are no more valid than its reason to have declared it possibly carcinogenic to humans (Group 2B) in the first place.
Kaleigh Rogers – Motherboard
When James Price finally kicked his 20-year daily chewing tobacco habit, he noticed a surprising side effect. Many tobacco users gain weight when they quit—both because they snack to keep their mind off cravings and because nicotine is an appetite suppressant—but Price started to lose weight. He says he lost 26 lbs, and he's kept it off in the four years since he quit.
Allison Hess
Of the 50,000 Kiwis who try to quit smoking every year, only about 10,000 are successful. Allison Hess talks with a Bay man who stubbed out the smokes and switched to e-cigarettes, and owners of a local vaping store.
Public Health Surveillance, Vaping / Smoking Research, Ethical vs Unethical Behaviors, THR Education / Advocacy, FDA Vapor Deeming Ban, Smokeless Tobacco Demonization and Prohibition, FDA's Congressionally Mandated Graphic Cigarette Pack Warnings, Menthol, US DOT, Obamacare, TPP – Plain Cigarette Packaging, Plain Packaging For E-cigs, Vaping Business, Taxation, Tobacco / Vapor Retailer Restriction / Ban, Minimum Age Laws, Vaping Bans, EU TPD, UK MHRA, UN / WHO, More Junk Science – Propaganda – Lies.