In the News December 9th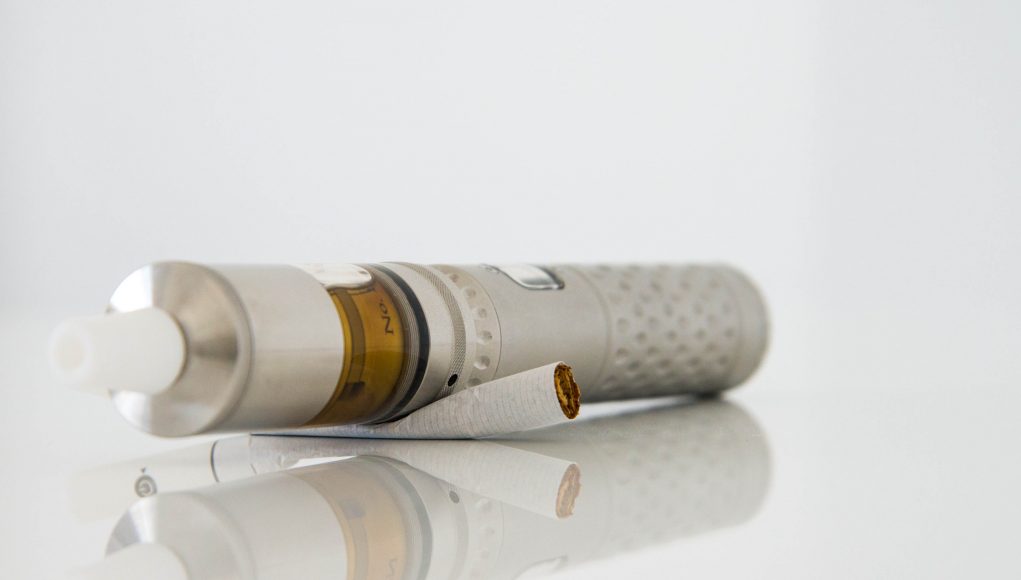 Fridays News at a glance:
Hertfordshire e-cigarettes policy aims to help smokers quit – The Great British vape off – MPs study the public health benefits of vaping – But where is the evidence of harm? – Linda Bauld-BBC Radio 5 Live – Tobacco Industry Unveils New Ad Campaign: – Tell Trump to Fire U.S. Surgeon General – Are E-Cigs the Market Solution that Can Save a Billion Lives? – Surgeon General warns but Britain disagrees – Big Tobacco Is Giving Away Money – Belgian health authorities are going the wrong way – Gilla Partners With Vapor Shark – Vaping robots measure e-cig vapor – Nicotine Science and Policy Daily Digest – Friday, 9 December 2016
Aims to help smokers quit – Jim McManus and Kevin Fenton
The number of people in the UK using e-cigarettes has risen rapidly – quadrupling to 2.8 million adult vapers over the past four years. Importantly, the data shows that regular use of e-cigarettes in the UK is almost entirely confined to current and former smokers.

In fact, e-cigarettes are now the most popular quitting tool among smokers in England. But, while 1.3 million UK e-cigarette users have completely stopped smoking, 1.4 million of them continue to smoke.
Alyssa Best – Cancer Research UK
"The products are the most commonly used form of tobacco among youth in the United States," said Murthy

But there's one problem: e-cigarettes don't contain tobacco at all. And public health experts in the UK disagree with Murthy's interpretation of the evidence.

There is a consensus here in the UK that e-cigarettes are far safer than smoking tobacco.
UKVIA
Influential all party Parliamentary group on e-cigarettes hears from Public Health England, Cancer Research UK and the vaping industry
The All-Party Parliamentary Group on e-cigarettes this week took evidence from Public Health England, Cancer Research UK, and other representatives from the public health community and vaping industry, on the health impact of vaping and public perceptions of the use of e-cigarettes.
---

---
Dr Farsalinos
The report is filled with claims about harm, while there are no real facts about any harm caused by e-cigarettes to anyone (user or bystander). The statements about harmful and potentially harmful compounds are nothing more than emotional statements with no real content in terms of realistic risk…
01:49:55 in Linda Bauld discussing the Surgeon Generals report & smoking in pregnancy
Michael Siegel – The Rest of the Story
A major tobacco company today announced a new, national advertising campaign that is based on the primary message that since the Surgeon General has declared that any form of tobacco use is harmful, people might as well smoke since it provides the best "nicotine hit" of any tobacco product currently on the market. The campaign will roll out over the next six months, with print media ads first appearing in February 2017.
---
---
Americans for Tax Reform
With President-elect Donald Trump's promise to "drain the swamp" however, we're calling on Trump to deliver a simple message to Dr. Murthy: You're Fired!

Sign our petition, which will be delivered to the president's office, asking President Trump to fire the Surgeon General and replace him with someone who actually cares about tobacco harm reduction and saving lives.
Kerry Sheridan
"The position in the UK is very different," said Kevin Fenton, national director of health and wellbeing at Public Health England.

"Our review of the evidence found e-cigarette use carries a fraction of the risk of smoking, a conclusion reiterated by the Royal College of Physicians earlier this year," he said.

"No new evidence has been published to contradict this."
That Can Save a Billion Lives? 
Aaron Biebert – Reason
"This is a market solution to one of the biggest health crises we've ever seen in the history of the world," says Aaron Biebert, director of A Billion Lives, a documentary that makes the case that regulatory agencies and non-governmental organizations are engaged in a campaign of misinformation against e-cigarettes. "It's disturbing to me that something that's working is being demonized."
Most academic health researchers won't touch funding from tobacco companies. Given Big Tobacco's history of deception about the lethality of cigarettes, I understand their skittishness.

But that attitude is a mistake that can have bad consequences. If researchers touched that funding, instead of viewing it as a third rail, we could learn more about safer alternatives to cigarettes and discover new ways to save smokers' lives.
---

---
Nathalie Dunand – Vaping Post
The MEP Frédérique Ries denounces the position of Belgian authorities, in contradiction with the positive review of the Belgian Superior Health Council on e-cigarette.

Jan Eyckmans estimates that "there have never been as many means deployed" to stop smoking, "some simple solutions like patches, for example. The Stop-Smoking Services provides help and physician visits for smoking are reimbursed".
David Palacios – ECig Intelligence
A few months after being suspended, a Royal Decree published on 28th October 2016 has finally transposed the European Tobacco Products Directive (TPD) – but with a very important change in the classification of vaping products in Belgium. From 17th January 2017, when the law comes into force, e-cigarettes and e-liquids containing nicotine will be considered consumer products, according to the latest ECigIntelligence regulatory report.
Gilla Inc. the fast-growing designer, manufacturer and marketer of E-liquid for vaporizers, announced today that the Company has partnered with Vapor Shark Inc. to be the exclusive distributor of Gilla's Coil Glaze brand of E-liquid products in the State of Florida. Vapor Shark is a recognized name in the vape community, having a retail network of 38 franchised vape shops in Florida, with further distribution to more than 3,000 independent retailers.
EurekAlert
New research proves that e-cigarette aerosol droplets are effectively delivered to cell surfaces in lab-based biological tests.

'There have been several studies comparing the impact of e-cigarette vapour with that of cigarette smoke on cellular models, and there are a lot of great data out there,' said Dr James Murphy, Head of Risk Substantiation at British American Tobacco.
---
A look back at how things have moved on or otherwise…
Just Another Ordinary Morning
…you can't think what to write today and out of nowhere some imbecile just drops it in your lap.

Take a massive bow, Drew Salisbury, semi-literate staff writer at Death and Taxes. Where he seems to murder the English language just as inevitably as those things after which this "mag" is named…..
Thoughts from the All Party Parliamentary Group on E-cigs –
Vapers in Power
It wasn't my intention to blog about my day in London on Monday the 7th of December. I had however intended to provide a quick update via a continuing thread on a vaping Facebook group that provoked many thoughts on the impact of the TPD last weekend.

I'd been invited to attend a couple of events. First was a presentation by Ian Jones PhD, Corporate, Scientific & Regulatory Affairs Vice President, Emerging Markets- JTI….
Fergus Mason – E-Cig Plaza
Wales is famous for its dragons, and as we all know dragons breathe flames from their mouths. The Welsh health minister has an interesting variation on that. In his case the flames are coming from his pants, because he's a liar and they're on fire.

This afternoon the Welsh Government's new health bill had its first reading in the Senned, and along with many other vapers I was watching it with interest. This is the bill that plans to ban vaping in any place in Wales where you're not allowed to smoke – and that doesn't just mean pubs….
---
Visit Nicotine Science & Policy for more News from around the World

---