In the News December 12th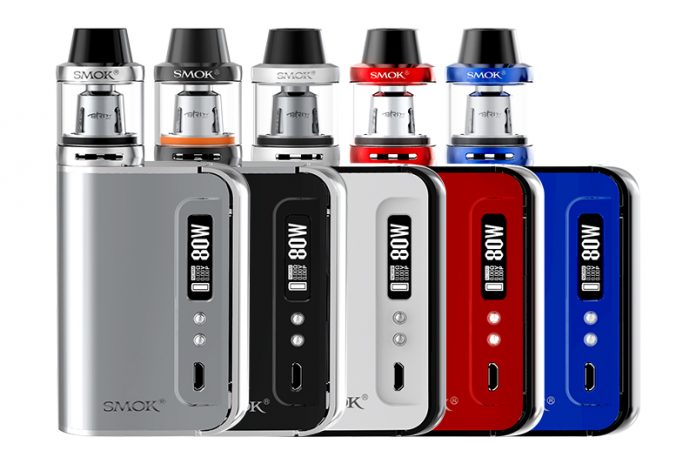 Mondays News at a glance:
Surgeon General's Report – How bad is it anyway? – Dick's Law: A Proposal – The Surgeon General and The Pope – Worst ever vaping bullshit? – We need to talk about vaping – Youth Vaping Plummets in Wake of Surgeon General's Report – Trump considering Libertarian Jim O'Neill as FDA Chief – Surgeon general abandons public health  – Snuff Out Deadly Tobacco Rules – MHRA statement on Cannabidiol (CBD) – Vapour Trails TV – "Ditch or switch" – Health Ministry ignores e-cigarette use among teenagers – Nicotine Science and Policy Daily Digest – Monday, 12 December 2016
How bad is it anyway? – Fergus Mason
The United States Surgeon General released a new report on vaping this morning, and it's already causing uproar all over the internet. Billed as the product of two years' work, and the first comprehensive federal review on vapor products, it's targeted solidly on youth vaping. In other words, it's a huge and expensive exercise in "Think of the children!!!"

Obviously nobody in their right mind is going to advocate that young people start vaping, but the Surgeon General ignores the big question – whether or not this is this actually a problem. Bluntly, all the evidence says it's not. Sadly the report ignores or distorts this evidence to fit a pre-determined narrative…
Dick Puddlecote
Let me show you a few tweets from recent days, because y'see, I think we have a problem within 'public health' debate that needs to be solved.

Here is John Ashton of the Faculty of Public Health (you remember him, surely?) on Friday …

This is with regard to last week's appalling US Surgeon General report on e-cigarettes which had more holes in its 'evidence' than a Swiss cheese….
Head Rambles
There is a legend that if the Pope sits in the chair of St Peter, he is on a direct line to God and can truly speak the word of God. It's a handy trick as all the Faithful have to believe him no matter what he says ex cathedra.

There is a remarkable similarity with the American Surgeon General….
---

---
Atakan Erik Befrits
In February this year, the Supreme Administrative Court ruled that e-cigarettes are not a medical class products, and therefore they should be regulated in the Swedish law on the basis of the EU's Tobacco Products Directive.

The state investigator then proposed a fast track with a proposal for a law that would take effect on 1 October. The proposal included, among other things, the 18-year limit, a permit rquirement for the sale, exposure bans, and bans on attractive flavors.
British Dental Journal
In this pilot longitudinal study, Wadia et al. examine the effects of vaping on the gingiva and inflammatory biomarkers. The study recorded the gingival health of smokers before and after switching to vaping. They expected to see no change in gingival health because of previous studies suggesting that reduction in bleeding was due to the induction of gingival vasoconstriction by the nicotine component of cigarette smoking.
In Wake of Surgeon General's Report 
Michael Siegel – The Rest of the Story
A survey conducted by the Pew Foundation this past weekend found that self-reported rates of youth vaping have dropped sharply following Thursday's release of the Surgeon General's report on e-cigarette use, which, after a 263-page review of the scientific evidence, warned that vaping is "not harmless" and that e-cigarette aerosol is not "just water vapor."
---
---
Jim O'Neill as FDA Chief – Diane Caruana
An article published earlier this week on Bloomberg Politics pointed out that O'Neill "could push the agency in new directions". In a speech back in 2014, he had said that he believed that FDA approval regulations needed to be reviewed so that drugs that were proven safe could hit the shelves without prior proof of their efficacy. He called this "progressive approval."
Guy Bentley – Washington Examiner
Anti-e-cigarette alarmism reached fever pitch Thursday, with the release of the surgeon general's first-ever report on youth e-cigarette use.

Purporting to be the country's most scientifically-sound report into the threats e-cigarettes pose to young people, it comes up woefully short and gives a fundamentally dishonest impression of the state of use and risks of vaping.
Steven Greenhut & David Bahr – Reason
Republican U.S. House leaders last month sent a pointed letter to federal agency heads warning them against finalizing "midnight regulations"—last-minute rules approved during a lame-duck session, without full oversight and hearings. Hastily approved regulations, they wrote, could have "unintended consequences" that "will harm consumers and businesses."
---

---
We have come to the opinion that products containing cannabidiol (CBD) used for medical purposes are a medicine. Medicinal products must have a product licence (marketing authorisation) before they can be legally sold, supplied or advertised in the UK, unless exempt. Licensed medicinal products have to meet safety, quality and efficacy standards to protect public health.
Is surgery generally necessary?
This Christmas to save money and improve health
"There is no need for cold turkey at Christmas or the New Year. Stop smoking services can provide really effective support and products to ease the cravings. And a good starting point could be switching to an e-cig in time for the Christmas party season and avoiding temptation to smoke."
Judy Siegel-Itzkovich
Although the US Surgeon General has taken electronic cigarettes (e-cigs) very seriously and called them a "growing threat to the health of young people," the Health Ministry in Jerusalem has not.

In fact, it did not even include the use of e-cigs in its MABAT survey of the health practices of 6,274 junior and senior high school pupils released last week, but only the smoking of cigarettes and nargilas (hookahs, or water pipes).
---
A look back at how things have moved on or otherwise…
Argvargen
I'll begin by stating what used to be the obvious – I don't mind if people smoke.

By which I don't just mean I'm happy for friends and strangers to smoke in my house, my car or my place of work, and that I was happy about this before, during and after the 23 years I smoked myself. I mean that their decision to smoke, or not, is theirs. And theirs alone.

It used to be an obvious statement. If you'll allow me to drift into foreign for a moment, Laissez-faire was de rigeur. But not anymore….
Fergus Mason – Blasting News
Instead of researching their stories to find out the truth, too many journalists rely on press releases. We need a return to proper reporting.

Today, film director Aaron Biebert presented a speech to the White House's Office of Management and Budget. In it he issued an eloquent plea for President Obama to ensure that upcoming FDA regulations on electronic cigarettes don't wipe out the industry and leave what survives in the hands of the tobacco companies….
Nathan Pearce – Eat Out
The Association of Multiple Licensed Retailers has responded to the Welsh Government's decision to amend plans for a ban on e-cigarettes in public places.
The ALMR has argued that any ban incorporating licensed hospitality venues is likely to be unhelpful and that no evidence has shown e-cigarettes causing harm…
---
Visit Nicotine Science & Policy for more News from around the World

---