In the News December 23rd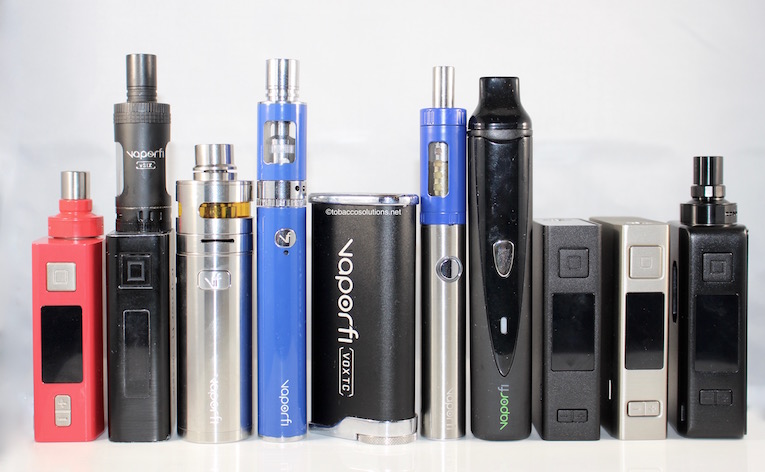 Fridays News at a glance:
A further shift will unlock greater potential – Particulate Peril – Delhi: Smoggy City, Foggy Minds – 17th World Conference on Lung Cancer – More positive science emerges – Virtue signalling with other people's money – Electronic cigarettes: an unjustified prohibition – This UK Leaflet About Vaping – PA vape distributor sues the state – World E-Cigarette Regulations Map – County passes on policing e-cigarettes – Nicotine Science and Policy Daily Digest – Friday, 23 December 2016
Will unlock greater potential – New Nicotine Alliance
On Tuesday during questions to the Under-Secretary of State for Health in Westminster, Nicola Blackwood replied to a query from Conservative MP Adam Afriyie about the use of e-cigarettes and, specifically, the negative outcomes that will undoubtedly arise from implementation of the EU TPD.
Norbert Zillatron
When ordinary people hear and read about "particulate matter" it's usually in the context of tiny solid nasties. Some even carcinogenic. Like diesel soot, asbestos fibers, coal dust, and of course smoke. In German this association is even more firmly entrenched. Here the term is "Feinstaub", literally "fine dust". The smaller these agents of destruction are, the deeper they infiltrate the lungs, take up permanent lodging, and wreak their havoc. It's the bad stuff you can see turning filter pads a sickly brown.
Dick Puddlecote
Our esteemed mascot asked an interesting parliamentary question recently, which was answered on December 1st.

Philip Davies Conservative, Shipley

To ask the Secretary of State for Health, whether the officials from his Department who attended the seventh conference of the Parties of World Health Organisation Framework Convention on Tobacco Control met with representatives of the Group Action on Smoking and Health during that conference. …
Mawsley – Planet of the Vapes
The 17th World Conference on Lung Cancer recently concluded in Vienna, Austria. The International Association for the Study of Lung Cancer (IASLC) is made up from more than 5,000 lung cancer specialists in over 100 countries, dedicated to the study of lung cancer. This ought to be a welcoming forum to the notion of harm reduction, given the gravitas of the subject the clinicians were debating – unfortunately vaping got another kicking.
---

---
But FDA rules on synthetic nicotine remain unclear
Fergus Mason – Vaping Post
Both social and medical aspects of vaping received a boost over the past week, as one study poured yet more cold water on "renormalisation" claims while another conformed that switching to e-cigarettes is a positive move for COPD sufferers. However the FDA maintains its obstructive position, clouding the question of whether synthetic nicotine still falls into its flawed definition of "tobacco products". Meanwhile one US county has backed off from a previous hard-line stance, lifting a ban on e-cig possession by public employees.
With other people's money – Christopher Snowdon
Bay Area idiots are celebrating this week because the California Public Employees' Retirement System (CalPERS) has fully divested its shares in tobacco companies. The pension fund got rid of the shares it held directly back in 2000, but it is now getting rid of the shares it holds indirectly through outside investors.

King of the idiots, Stanton Glantz, takes up the story…
Juan Cruz Butvilofsky (Google Translate is your friend!)
The National Administration of Medicines, Food and Medical Technology (ANMAT) banned the marketing of electronic cigarettes in 2011. The reasons are not clear and refer to the lack of investment and research on the possible risks of technology that allows smoking steam and in some countries is used by prescription.
---
---
For Pregnant Women Shows the US That It Doesn't Have to Be This Way
The Influence
The leaflet below—created by the Smoking in Pregnancy Challenge Group, supported by reputable health organizations like the Royal College of Midwives, and approved by the UK National Health Service—is being distributed to British women. While it doesn't portray vaping as 100 percent risk-free, its primary emphasis is that using e-cigarettes is far safer than smoking tobacco for pregnant women, as it is for anyone…
Over killer 40% tax – Jim McDonald
Remember the Pennsylvania vape tax? Yeah, that one — the 40 percent tax that has already closed more than 70 vape shops and manufacturers in the state.

The tax was promoted as a way for the state to collect $13 million a year in easy income. But, since it levied a floor tax that required every shop to make a lump sum payment for all onhand stock, it simply forced businesses to shut their doors. The tax even attempts to tax consumers who buy from online or out-of-state sellers, and provides criminal penalties for those who don't pay…
---

---
The Drip Club
Folks over at Blu E-Cigs recently dropped an up-to-date infographic of regulations and statistics across the globe. It's a constantly changing landscape at present and this will probably be outdated in the near future, but it's interesting and informative nonetheless:
Rosalind Essig
The Franklin County Fiscal Court discussed the Board of Health's request that the smoke-free ordinance be amended to include electronic cigarettes, but the idea failed to gain the support of a majority of the magistrates.
---
A look back at how things have moved on or otherwise…
Advocate General Gives Opinion in Totally Wicked Legal Challenge to Article 20 of the Tobacco Products Directive
"Today the Advocate General issued her opinion in relation to Totally Wicked's legal challenge to Article 20 of the Tobacco Products Directive. This is not a formal decision, nor a legal judgement on the questions we raised in our challenge. It is a legal opinion prepared to assist the CJEU judges in making their decision and will be considered alongside the written and oral submissions. It is not binding on the CJEU judges. The decision of the judges is expected in early 2016."
Paul Barnes – Facts Do Matter
December 23rd 2015, a date that has been ingrained in my brain since the Totally Wicked Legal Challenge was heard in the Court of Justice of the European Union on October 1st. As the old saying goes – "hope for the best, prepare for the worst" – as many people suggested that the challenge appeared to be very strong, but it seems that many folks were content to hinge everything on Totally Wicked being 110% successful…
Just Another Ordinary Morning
Just in case you've been living under a rock this morning, or perhaps like me you have been on the receiving end of a highly contended wifi network in a branch of a well known coffee chain, I'm afraid I have some sub-optimal news.

That's management speak. It means that somebody is about to be handed the shitty end of the stick. In this case, the 'somebody' about to encounter a hygiene issue would be anybody who uses, or may at some time in the future want to use, an electronic cigarette. Spotlessly clean at the stick's opposite end we have the EU….
Irish Vape Vendors Association (IVVA)
The IVVA hopes and expect that the CJEU judges will not blindly endorse this particular opinion. To do so would be to damage an emerging industry and, indirectly, to protect the position of the incumbent: tobacco. Though vaping is an imperfect alternative, it offers an exciting vista of new pathways away from cigarettes. To hamper vaping's early development would be to stunt the growth of the most promising harm-reduction alternative to tobacco smoking….
---
Visit Nicotine Science & Policy for more News from around the World

---