In the News December 22nd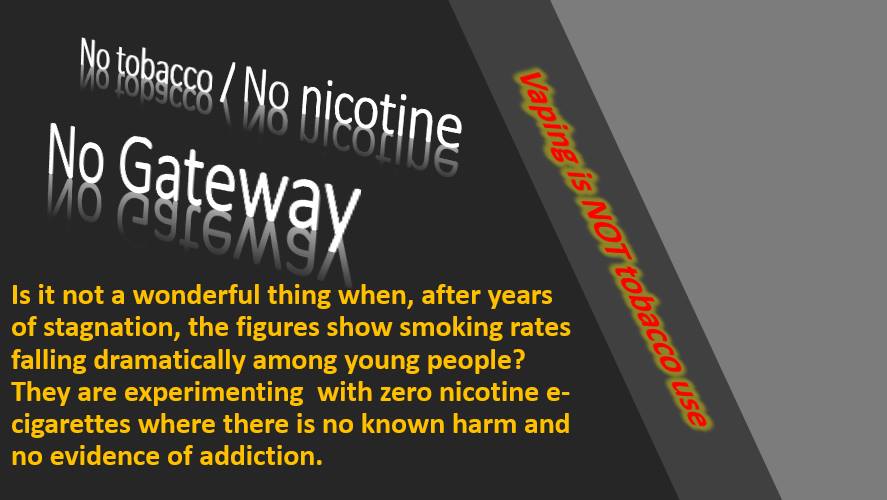 Thursdays News at a glance:
Stealth Vapes Great Year Pt1 – How the FDA is perpetuating the problem of exploding e-cig batteries – The Norwegian Institute of Public Health censored their own top researchers – MHRA Update Email #14 – E-Cigarettes Don't Make Tobacco Use Appealing – A Policy Experiment is Worth a Million Lives – 15 Things You Should Never Say To a Vaper – Vaping wholesaler sues state –  Nicotine Science and Policy Daily Digest – Thursday, 22 December 2016
Dave Cross
It's been a cracking year, we hope you've enjoyed it. Obviously we aren't referring to that thing we all voted on because it seems like nobody's happy with that. Or the catalogue of much-loved celebrities who've been ripped from us. Or the diabolical weather, traffic gridlock, price rises and Britain's Not Got Talent. Aside from those, and almost everything else, it's been a cracking year.
Is perpetuating the problem of exploding e-cig batteries
Last week another incident of an "exploding e-cigarette" was reported in Connecticut. Safety experts agree that the problem with these devices are the cheap aftermarket batteries that need to be urgently replaced. But what is stopping these manufacturers from recalling and replacing these batteries?
Is educating about the risk of  exploding batteries
Censored their own top researchers – Vaping Giraffe
Last week I wrote that the TPD and plain packaging passed in the Norwegian parliament. The Norwegian Institute of Public Health, NIPH, played an important role in this, not only through their response to the public consultation prior to the vote, but also through their reports on e-cigarettes (which I've written about before) and their statements during a committee hearing in October this year. Now, some of NIPH's own researchers reveals that important information was held back during this committee hearing…
---

---
John Summers, GlosVaper
We would like to start this email by thanking all of you who have submitted information on your products via the EU-CEG. We are aware that for some of you it has been a difficult and time consuming process, but we are pleased have had so many of you working with us to comply with TPD requirements ensure compliance. Most of the companies who were unable to submit information by 21 November have now completed the process and we currently have over 18,000 UK submissions.
Smoking cigarettes is a public health disaster in the United States and the rest of the world. Every year, around 500,000 smokers die prematurely, and the Surgeon General considers smoking the single largest preventable cause of death in the United States. But not all tobacco products are alike in the risks they bring to users and those around them. This diversity of ways to deliver nicotine to the user offers regulatory pathways to reducing—perhaps radically—the toll of smoking.
---
Dr. Sally Satel Assesses Public Health War on Vaping
---
Traci Pedersen – PyschCentral
The increased public use of e-cigarettes has not re-normalized the use of conventional cigarettes, as some have argued, according to a new study conducted by the Centre for Substance Use Research (CSUR) in Scotland.

The findings are published in the journal International Archives of Addiction Research and Medicine.
---

---
To a Vaper – Ashtray Blog
How many inane comments have you heard from people when they see you with an e-cig?

No doubt you've heard dozens since you started vaping!

Here's a few choice ones that we hear cropping up again and again…
Paula Reed Ward – Pittsburgh Post-Gazette
Bob Oesterling opened his tobacco store, Smoke 4 Less, in Clarion in 2010. Two years later, he started selling vaping products and opened a vaping wholesaler in 2013.

In that time, he says, he has had hundreds of customers quit using tobacco and start vaping.

And now, with the implementation of Pennsylvania's Tobacco Products Act scheduled to take effect Dec. 30, he fears his entire business will go under.
---
A look back at how things have moved on or otherwise…
That Is The Question – Dick Puddlecote
I've written recently about some quite astounding EU idiocy contained in the TPD towards e-cigs, specifically on how vaping devices and liquids must be labelled and not advertised from May next year, so it's nice to bring some positive news for a change.

Well, I say that but yesterday's release by the Department of Health of guidelines for refilling mechanisms doesn't seem to have gone down well. There has been an outpouring of consternation – even anger – on social media and I really can't understand why…
Clive Bates – The Counterfactual
I've written  and presented many times on the utter mess the EU Tobacco Products Directive (TPD 2014/40/EU) has made of regulating low-risk alternatives to smoking: notably Article 20 that regulates e-cigarettes and Article 17 that bans snus.

EU legislation is especially ill-suited to regulating new disruptive and controversial technologies that regulators don't understand – see my discussion of regulating disruptive technology. Directives are produced by a kind of committee pinball game that reflect prejudices, esoteric beliefs and haggling of people with little knowledge of what they are dealing with and no accountability for the outcome or damage done….
Mawsley – Planet of the Vapes
Double Dutch, a phrase often used in English to describe confusing things, might aptly be applied to the manner politicians in Holland are treating vaping. A long-held prohibition stance juxtaposes against the relaxed attitude to recreational drugs and smoking in bars; the language being used could provide a clue to the motives behind it. …
---
Visit Nicotine Science & Policy for more News from around the World

---