In the News 23rd December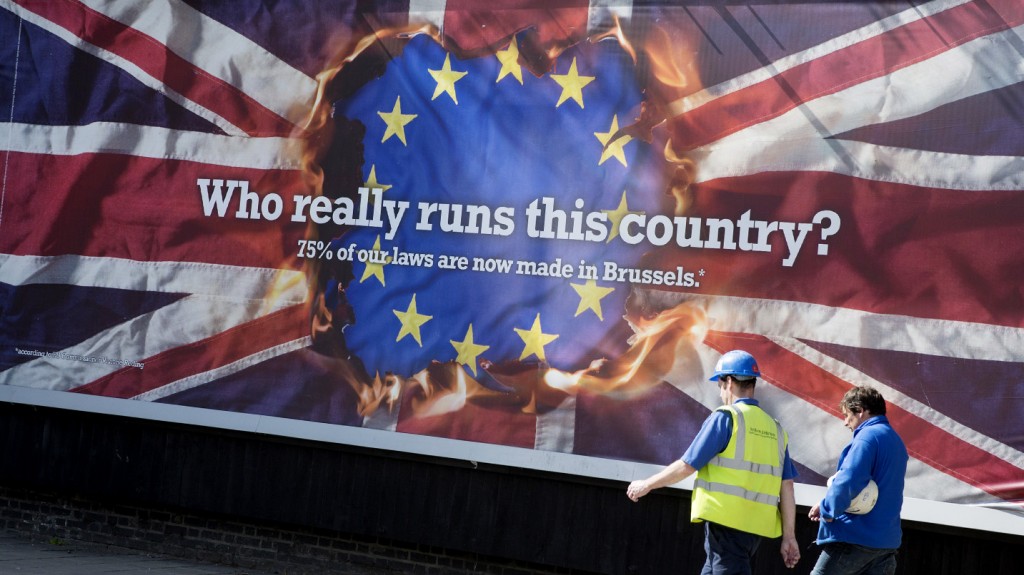 Wednesdays News at a glance:
Totally Wicked Legal Challenge – As Thick As Thieves – The return of Darth Ridiculous? – Article 20 Challenge (IVVA) – Norwegian Union of Vapers meeting with the Ministry of Health and Care Services – A Nordic Noir Nightmare – The Argvargen Vaping Awards 2016 – Statistically harmless tobacco exists! – Scottish hospital board reverses vaping ban – Announcing First-Ever Tobacco Harm Reduction Conference – April 22, 2016 – Using e-cigarettes to stop smoking – Nicotine Science and Policy – Daily Digest – Wed, 23 December 2015
Advocate General Gives Opinion in Totally Wicked Legal Challenge to Article 20 of the Tobacco Products Directive
"Today the Advocate General issued her opinion in relation to Totally Wicked's legal challenge to Article 20 of the Tobacco Products Directive. This is not a formal decision, nor a legal judgement on the questions we raised in our challenge. It is a legal opinion prepared to assist the CJEU judges in making their decision and will be considered alongside the written and oral submissions. It is not binding on the CJEU judges. The decision of the judges is expected in early 2016."
Paul Barnes – Facts Do Matter
December 23rd 2015, a date that has been ingrained in my brain since the Totally Wicked Legal Challenge was heard in the Court of Justice of the European Union on October 1st. As the old saying goes – "hope for the best, prepare for the worst" – as many people suggested that the challenge appeared to be very strong, but it seems that many folks were content to hinge everything on Totally Wicked being 110% successful…
Just Another Ordinary Morning
Just in case you've been living under a rock this morning, or perhaps like me you have been on the receiving end of a highly contended wifi network in a branch of a well known coffee chain, I'm afraid I have some sub-optimal news.

That's management speak. It means that somebody is about to be handed the shitty end of the stick. In this case, the 'somebody' about to encounter a hygiene issue would be anybody who uses, or may at some time in the future want to use, an electronic cigarette. Spotlessly clean at the stick's opposite end we have the EU….
Irish Vape Vendors Association (IVVA)
The IVVA hopes and expect that the CJEU judges will not blindly endorse this particular opinion. To do so would be to damage an emerging industry and, indirectly, to protect the position of the incumbent: tobacco. Though vaping is an imperfect alternative, it offers an exciting vista of new pathways away from cigarettes. To hamper vaping's early development would be to stunt the growth of the most promising harm-reduction alternative to tobacco smoking….
Barnaby Page – ECig Intelligence
An advocate general's advisory opinion is not binding on the court and can take a wider view of the legal context than the judges do, but observers of European jurisprudence say that the ECJ tends to agree with its advocates general more often than not. The court itself has yet to rule on the TPD cases, and a decision is expected early next year…
Meeting with the Ministry of Health and Care Services – Vaping Giraffe
The Norwegian Union of Vapers (NDS) is doing a fantastic job here in Norway in an effort to educate politicians, our government and the general public. Many of you might be aware of the demonstrations held in four Norwegian cities on the 12th of December. As I've said earlier getting the media to cover vaping in a balanced way is extremely important to educate the public, but NDS have also managed to get a meeting with the Ministry of Health and Care Services….
Vapemail from Sweden – Vapers in Power
The sale of e-cigarettes that contain nicotine, and e-liquids that contain nicotine, was banned in 2013. This ban was concocted and enforced by Läkemedelsverket – the Swedish Medicines Licensing Agency. Any vendor, whether a bricks & mortar shop or an online retailer based in Sweden, is liable to pay a substantial fine for every single breach of this ban – that is to say a separate fine can be enforced for every single e-cigarette or e-liquid brand, flavour and strength that breaches the ban….
I'm getting a time machine for Christmas this year. I know this because I've already did got it, or something. So I was able to travel back to today to write this blogpost. But not before I took a trip to December next year to witness the Argvargen Vaping Awards for 2016, which were/are/will have was be sponsored and presented by our new vaping overlords – the Medical Licensing Agency of Sweden, Läkemedelsverket….
Erik Berfits
Wouldn't that be great? A tobacco product class that through meticulous choice of minimum harm tobaccos and processed with Food Grade technology and Food Grade additives, actually turns out as a Food Grade product?

Pasta, Kimchi, Pickles, Bacon, Processed meats (including "halal" and "kosher" processed meats) are not perfect or totally harmless products, but definitely stuff you can't, or don't want to, go without…
Now welcomes e-cigs – Freddie Dawson – ECig Intelligence
The largest health board in Scotland has reversed a decision to ban e-cigarette use on hospital property. The Greater Glasgow and Clyde (GGC) National Health Service (NHS) board joins NHS Lothian as the second Scottish hospital board to permit vaping in designated areas on all health-related premises.

With NHS Lothian covering much of Edinburgh, the pair represent the largest two Scottish cities, and their approach is unusual in that healthcare facilities are often among the first candidates for vaping bans….
April 22, 2016 – The Rest of the Story
To the best of my knowledge, the first-ever national tobacco harm reduction conference will be held this spring. The "Tobacco Harm Reduction Conference" will take place on Friday, April 22, 2016 at the New York City College of Technology in downtown Brooklyn. The conference will be jointly sponsored by the New York City College of Technology, City University of New York and Community Access….
NHS Choices – Updated
Over recent years, e-cigarettes have become a very popular stop smoking aid in the UK. Evidence is still developing on how effective they are, but many people have found them helpful for quitting.
---
It's beginning to look a lot like…
On behalf of everyone at ocdz.co.uk, we'd like to wish you all a very

Merry Christmas and a Happy New Year!

2016 looks like being every bit as challenging as this year, but slowly thanks to the increasing hard work of the many Vaping Advocates in all of the various Groups, Associations, Alliances, Blogs and Parties, more doors are beginning to open as the evidence of a safer alternative to smoking becomes more recognised.

We're taking a break over the Christmas weekend and will return on Tuesday 29th December.
---