In the News April 11th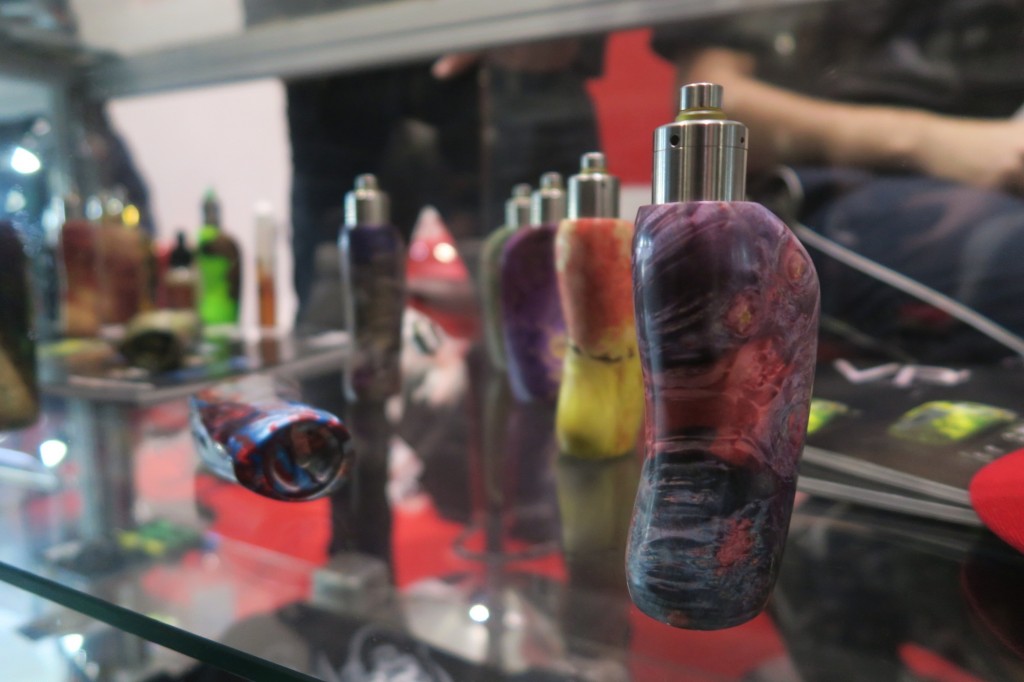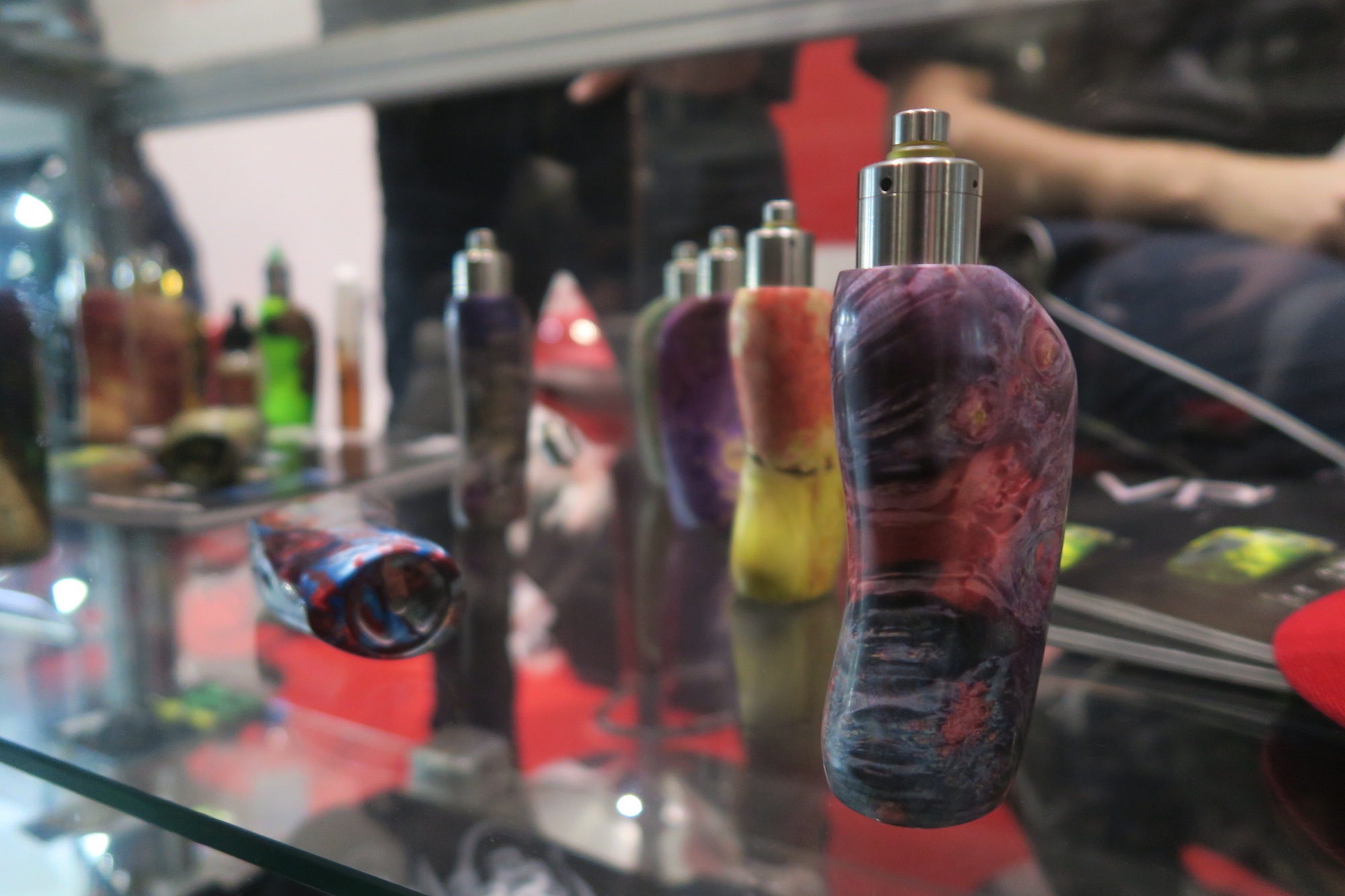 Mondays News at a glance:
I Vape… – Just in case – Slip sliding away – The Canonisation Of Clive Bates, Part 3 – What'cha doin? – US Senate May Consider Ban of E-cigs in Carry On Bags – Badges, a mountain run, a Skype call… – Whinges about healthy e-cigs are just hot air – Vaping Opponents Can Miraculously Read People's Minds – "I vape and I am eligible to vote, but seldom do it" is probably a better slogan – At the UK's Biggest Vaping Show, the Future Looks Hazy – Raising voices against vaping bans – e-Cigs Cut Tobacco Use in Patients – The Canadian Vaping Association legally challenges the Provincial Government – Groups await FDA tobacco rule – Nicotine Science and Policy Daily Digest – Monday, 11 April 2016
Dave Dorn – The Sun Also Rises
We're all in it together….. Except, it seems, we're not. Every vape advocate I know is doing their level best to do whatever they do to the best of their ability. The vast bulk of them are amateurs (not a slur – I mean they don't get paid, advocacy is not their job, they're doing it because they love the Vape, they celebrate the Vape), and there are some who have experience in doing the advocacy and negotiating thing. All of the above are invaluable – they "work" from a point of passion. I love them.
Dave Dorn – The Sun Also Rises
There's a conversation happening. Simon Chapman's involved. I commented. I'm posting my comment here, just in case it doesn't make it over there. Oh – over there is at https://ama.com.au/ausmed/e-cigs-help-or-harm

I love that Simon Chapman appears not to want to engage with mere "civilians" on this discussion, but here's my thoughts….
Christopher Snowdon – Velvet Glove Iron Fist
You may recall Aussie 'public health' sociologist Simon Chapman mocking concerns about the slippery slope 2012:

"Look, if the slope is slippery, it's the most unslippery slippery dip I've ever seen in my life. We started banning tobacco advertising in 1976 and there has been no other commodity where there has been anything like a serious move to do what we've done with tobacco…."
Part 3 – Dick Puddlecote
Last week I posted an article which fit nicely in with this blog's ethos of pro-choice, anti-regulation, free markets and a deep hatred of 'public health'. Unfortunately, it was deemed beyond the pale by Simon Clark of Forest because it featured a fierce anti 'public health' rant from Clive Bates….
---

---
Kevin Crowley – Vaping Links
Get your toothbrush, your best shoes and – well – maybe think about dusting off that Zippo – and stop by the local quickmart – grab yourself a carton of smokes – don't bother bringing your #ecig. You "could" buy some disposable cigalike when you land – maybe – wherever you're going – but you're not getting yours on the plane….
In Carry On Bags – SFATA
Next week the Senate is scheduled to debate the FAA reauthorization on the Senate Floor. Senator Blumenthal (D-CT) has proposed an amendment (SA 3547) that will expand the list of hazardous products to vapor devices and prohibit them from being carried on ALL flights….
---
David Dorn takes the saddle in this weeks VTTV Monday edition. Where, joined by Keith, he'll be taking a look at the Centurion, the Sigeli t150, having a little rant, and more!
---
The bizarre things Welsh politicians offer in exchange for donations
It famously helped Barack Obama fund US Presidential bid – and now National Assembly candidates are enthusiastically adopting crowdfunding.

Candidates are promising donors unusual benefits from a hemp T-shirt to a mountain run a personalised voting prediction in exchange for their donations of anything from £5 upwards.
Gloria De Piero – The Sun
ALL my life, politicians have been urging people to stop smoking. Now we finally have a breakthrough, some want to stop it.

I started smoking cigarettes at 13. Three decades later I would probably still be smoking them because, like millions of others, I couldn't give up nicotine.

But then I found e-cigs. They're 95 per cent less harmful than normal cigarettes….
---
We are looking for Area Sales Managers to join our expanding UK based National team. Email recruitment@liberty-flights.co.uk & find out more

— Liberty Flights UK (@LibFlightsUK) April 11, 2016
---
Can Miraculously Read People's Minds – The Rest of the Story
A group of researchers who are attacking electronic cigarette use have apparently been able to determine that smokers are not using these devices to attempt to quit smoking. How were they able to come to this determination? …

… Apparently, by reading people's minds!
Is probably a better slogan – Carl V. Phillips – Anti-THR Lies
There has a lot of discussion about tactics in the comments of my recent posts, including the common error that there is a tension between tactical thinking and scientific analysis (see the my last paragraph from the previous post). So this post is entirely about tactics — from a scientific perspective.
---

---
The Future Looks Hazy – Tom Fenwick – Motherboard
The air is thick with sweet, dense fog—an impenetrable haze that falls somewhere on a scale between Victorian-era London and present-day Beijing. Around me are more snapbacks and tattoos than a Royal Blood gig, while in the distance a group of heavy-set men clamour for photos with a scantily-clad booth babe as though she were the last woman on Earth…
Paul Barnes – Facts Do Matter
A Survey on new & existing users of vapour products and e-liquid use over time
Legally challenges the Provincial Government – Jérôme Harlay – PGVG
This is the message of the Canadian Vaping Association (CVA) to vaping professionals in Quebec after the Government introduced severe vaping restrictions under the Bill 44. After numerous protests over the internet and on the radio, the CVA announced it would react.
Jérôme Harlay – PGVG
The provincial government of Ontario finally announced, last month, the implementation of vaping bans after they had delayed the decision, 5 months ago. During the 45-day consultation period, between negotiations and protests, vaping associations try to oppose the government's decision.
In Patients With Serious Mental Illness – Liam Davenport – Medscape
Italy — e-Cigarettes may help reduce tobacco smoking among individuals with serious mental illness as well as the harm associated with cigarette smoking in this patient population, results of a new pilot study indicate.
Industry and advocacy groups are expecting the Food and Drug Administration to release its long-awaited final rule to regulate cigars and electronic cigarettes this month.

The FDA, though, is keeping their cards close to the vest. FDA spokesman Michael Felberbaum said he did not have any update to share on the timing of the rule's release.