In the News April 8th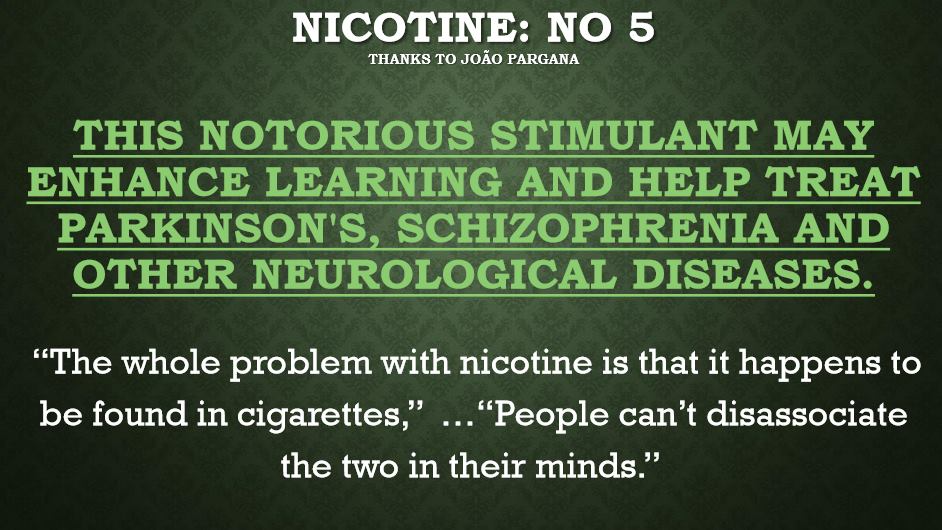 Fridays News at a glance:
Harm Reduction Experts – Saturday Night at the Movies – Losing the vaping debate – A cessation tool for vapers – Harm reduction vs. abstinence: – Do E-Cigarettes Still Hold Opportunity for C-stores? – An old man's guide to living dangerously – Nicotine Science and Policy Daily Digest – Friday, 8 April 2015
Mawsley – Planet of the Vapes
For all of the bluster that emanates from those seeking to have massive restrictions placed on vaping, experts in harm reduction and public health have been consistent in their support for the product that carries at least 95% less danger than traditional tobacco products….
Dave Cross – Stealth Vape
We've been watching the growing number of vaping celebrities with interest. Nobody loves celebrities and celebrity culture more than us – they are like normal people but better, aren't they? And what do celebrities love to do? They love to appear in over-budget blockbuster films devoid of decent screenwriting or character development. This is where we come in…
MIT Brickman
First, understand that you've been framed.

There's a saying in politics, business, media, and marriage that essentially goes like this, whoever frames the argument, wins the argument.

The theory is this, if you can successfully confine debate to just one component of the larger issue, you can distract the participants into a never-ending circle jerk. Eventually, everyone becomes so passionate about winning one isolated point that the larger context becomes invisible…
---

---
Jérôme Harlay – PGVG
In what a connected e- or "i-cigarette" would be helpful, would you ask? Part of the answer is in the title, to stop vaping. A research team from Oldenburg working on Human-Computer Interaction is developing tools to better understand vaping and provide counselling.
U.K. and U.S. take very different approaches to e-cigarettes – Susan Perry
United States and England have staked out widely diverging positions on whether electronic cigarettes help or hinder the goal of reducing tobacco smoking — positions that reflect longstanding differences between the countries in their approaches to treating drug addiction in general, according to a provocative "Perspectives"commentary published Thursday in the New England Journal of Medicine (NEJM).
---

---
Electronic cigarettes have been taking a hit lately, with many wondering what is happening in the segment. Some are even questioning whether it is still a viable segment to be in — particularly considering the uncertainty surrounding the Food and Drug Administration's (FDA) proposed deeming regulations…


Stewart Dakers – The Spectator
As an old man, well past my Biblical sell-by date, I cannot for the life of me understand why increased longevity is received as such a universal blessing. One thing's for sure; its celebrants are not the oldies themselves, so it is time someone challenged this assumption.