In the News 7th July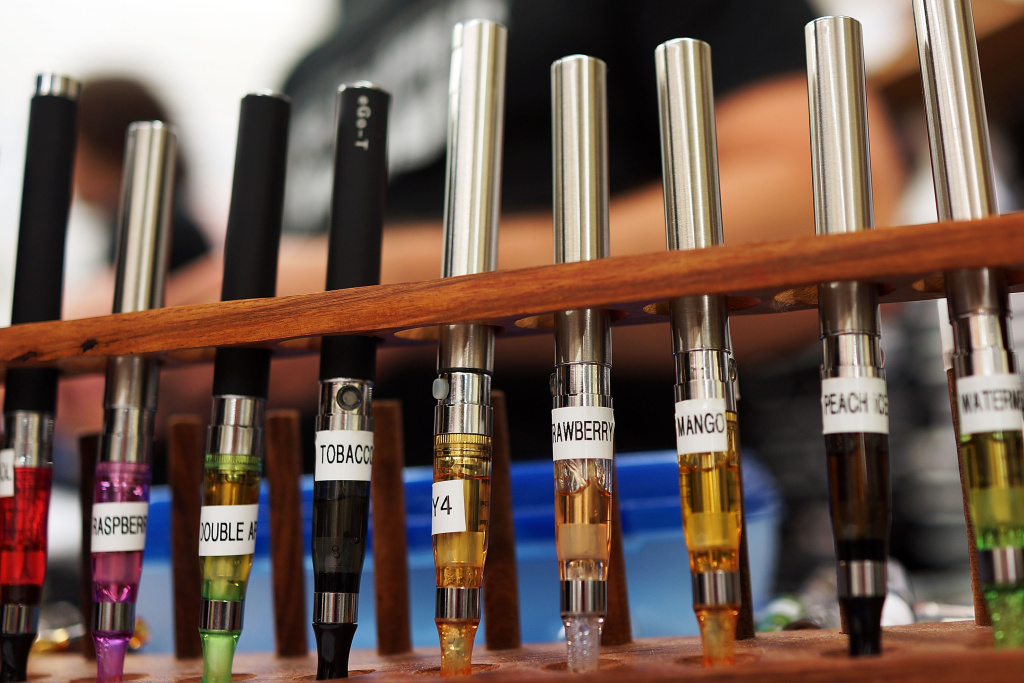 Tuesdays News at a glance:
Statistical sleight of hand – Tobacco Products Directive Goes To Consultation – Zealotry and Antagonism – E-Cigarette Opponents' Campaign of Deception is Working: Only 11% of Adults Believe E-Cigs are Much Safer than Real Ones – Ban on electronic cigarette use – Hank Campbell, founder of Science 2.0, named ACSH president – FDA's Plan to Ban 99%-Plus of Vapor Products – E-Cigarettes: Lifesavers or Smokescreen? – NICE – Smoking: harm reduction – Nicotine Science and Policy – Daily Digest
Facts Do Matter:
Another day and yet another "study" that has been totally skewed to the rafters in order to push a regulatory agenda. It really can be depressing, what makes it even worse is when organisations that state "Our vision is to eliminate the use of nicotine and tobacco products by youth and young adults." get it so badly wrong. You could be forgiven for thinking that the stats were only slightly misinterpreted, but no….
Dick Puddlecote:
This may well be the only article posted here this week as Puddlecote Inc is going through a major reorganisation. I've been with Reed this afternoon discussing recruitment of two new specialist transport roles to handle a large uptick in fortunes which led to the best results in the company's 20 year history last year….
It's a wonderful care-free world we live in isn't it? Everyone is all lovey-dovey with each other, and has a complete understanding of every opinion. Actually, no it isn't. The world is, quite frankly a messy place….
Only 11% of Adults Believe E-Cigs are Much Safer than Real Ones – The Rest of the Story:
Based on a new study published in the Harm Reduction Journal, the campaign of deception being waged by the CDC, FDA, California Department of Public Health, and other groups which oppose e-cigarettes is working. Only 11% of U.S. adults believe that electronic cigarettes are much safer than real ones. Nearly half of all adults (49%) believe that e-cigarettes are as hazardous (46%) or more hazardous (3%) than real cigarettes….
Drink and Drugs News:
With a controversial ban on electronic cigarette use in public places in Wales now looking likely, DDN hears from anti-smoking charity ASH on why, perhaps surprisingly, it thinks the plan is misguided…
Hank Campbell, founder of the groundbreaking movement known as Science 2.0 as well as the heavily-visited website which bears its name, has been chosen as the new president of the American Council on Science and Health.
American Vaping Association:
Today's Wall Street Journal features an excellent article by correspondent Tripp Mickle on the threats that the Food & Drug Administration's current regulatory plan for vapor products and e-cigarettes pose to small businesses and consumer freedom. …
Nursing Review:
When it comes to smoking cessation tools, it seems there are mixed signals around e-cigarettes. Some argue they could be lifesavers for tobacco smokers struggling to quit; others argue they are a smokescreen for a new generation of problems. So what knowledge should nurses have on the subject? Nursing Review attempts to clear the air. …
E-Cigarette Politics – Update
This document is the official UK government quality standard for provision of tobacco harm reduction in the medical environment; it is also in effect a position statement and guide, following on from PH45 (2013), and is designed to complement that guidance and to accord with the new TPD where required. The provision of a limited form of access to THR by a requirement to advise that 'unlicensed nicotine products' such as ecigs can be used now appears to be an official requirement…