In the News 8th July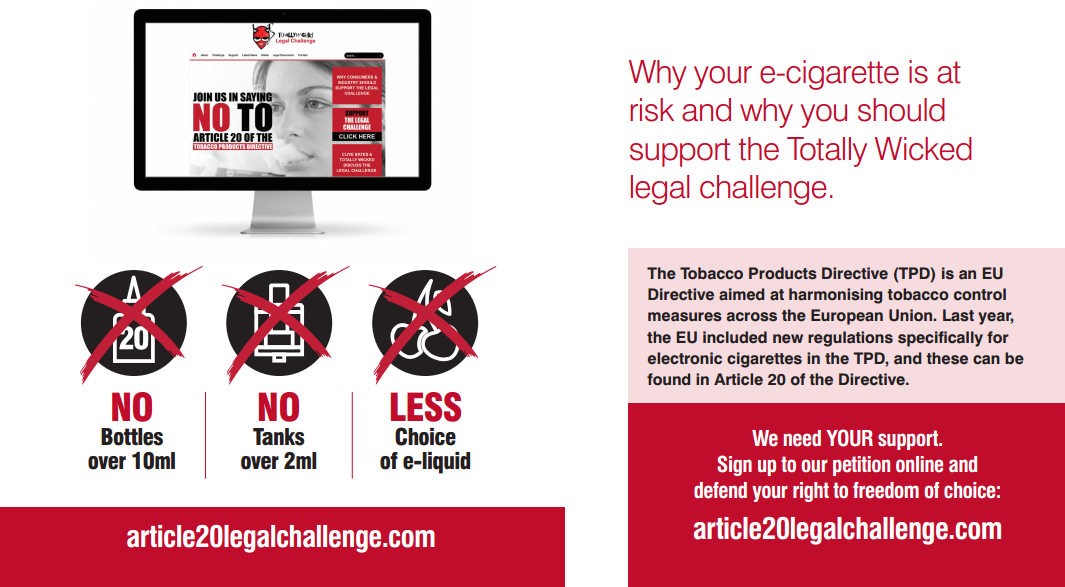 Wednesdays News at a glance:
Big Tobacco – friend or foe to vapers? – Research and Vaping Concerns, Valid or Not? – Stop smoking services go ecig friendly – Totally Wicked Update – Is NZ Ready for Consumer-Driven Quit Smoking Programmes? – In the Race to Regulate E-Cigarettes, Smokers May Be Forgotten – Nicotine Science and Policy – Daily Digest
Friend or foe to vapers? – Vaping Point
I recently was sent a device to review from Blu, called the Blu Pro. A 950 mAh lithium battery, a safe charger and a tank. A TANK! The whole thing was nicely made, well packed and idiot proof – and not expensive. They are on sale in many shops and tobacconists across the UK. I felt they were a most reasonable introductory device for smokers buying their cigarettes at the thousands of tobacco outlet counters that exist here…
Facts Do Matter:
It has definitely been an interesting few days all said and done. A televised debate took place over the weekend on vaping which kicked off the usual shenanigans with many folks sending the usual tweets to the person on the negative side of the debate. Of course, this was aired on Fox which has a certain reputation for being a little unusual, to put it mildly….
Smokers across the North East are being encouraged to give themselves an instant pay rise this summer by quitting – with stop smoking services also supporting people using electronic cigarettes as part of their quit attempt….
Out of 2.3mil Vapers in the UK? Only 35k have signed this:

Marewa Glover – Massey University:
Trying to get people to stop smoking has been a public health priority in New Zealand for 30 years. We've harangued, shamed, stigmatised, pleaded with and incentivised smokers to quit. We've used taxes, banned smoking in most public indoor places, canned advertising and printed enough smokefree branded clothing to dress everyone on Tuvalu….
Jake Bleiberg – Vice
Ray Yeates always assumed he would die a smoker. An adherent of Alcoholics Anonymous with over 35 years hard-fought sobriety, the 66-year-old says that when he found out that Bill W., one of AA's founders, had continued to smoke through emphysema and dependence on an oxygen tank, he became certain that his life would end the same way….