In the News 30th April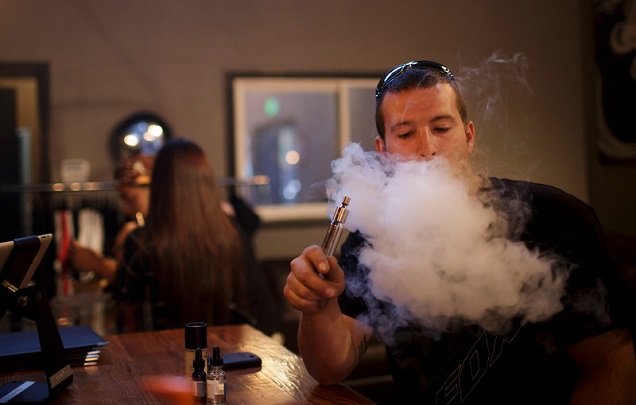 Thursdays News at a glance:
A day at the races beats a Day at the Capitol – E-cigarettes can help smokers quit – CDC Campaign of Deception is Working: Lawmakers are Repeating the Lies to Sell Legislation – New research shows that vapers could determine the result of the election in 133 marginal seats on May 7th – Another Pilot Study Shows Great Promise for Electronic Cigarettes in Smoking Cessation – The worst letter ever written? – Nicotine Science and Policy – Daily Digest – Thu, 30 April 2015
It seems that certain non-profits can do whatever they please. I've already had a run down of Sacramento STAND where they blatantly use aggressive bullying tactics, or encourage others to do the same.  This time, I'm casting a close eye on ClearWay Minnesota as it seems they have taken a different, but no less diabolical route in pressing home their "message".
Electronic cigarettes can help smokers to give up, joint research from ACU's Mary MacKillop Institute for Health Research (MMIHR) and the University of Melbourne has found. The researchers reviewed six recent studies on e-cigarettes, involving 7,552 adult smokers. They found that among 1,242 smokers, 224 (18 per cent) reported that they gave up smoking by using e-cigarettes for a minimum period of six months…..
Lawmakers are Repeating the Lies to Sell Legislation
In the article, she is quoted as stating: "The tobacco companies are using the same tactics and lies they used to say about regular cigarettes. By accepting e-cigs we are hooking a new generation on a lifetime of smoking…."
Well, according to the stats there are 2.1 million vapers in the UK, and that works out at roughly 3,200 per constituency. An analysis of the 2010 General Election results finds that there are 133 seats where the victorious MP's majority is smaller than the number of vapers living in the constituency. We have posted this list at the end of the blog….
For Electronic Cigarettes in Smoking Cessation
A study published last October in the International Journal of Environmental Research and Public Health, which had escaped my attention until today, found a sizable six-month smoking cessation rate among smokers unwilling to quit at baseline who were exposed to electronic cigarettes. …
Yesterday, the who's who of US public health wrote to the President asking him to force the FDA to rush through its regulations, using hearsay and unsubstantiated talking points to do so. In doing so, they fail to even address a central issue: that rushed-through decisions have the potential to (indeed, are almost certain to) cause the early deaths of current smokers on an almost unimaginable scale….