In the News 1st May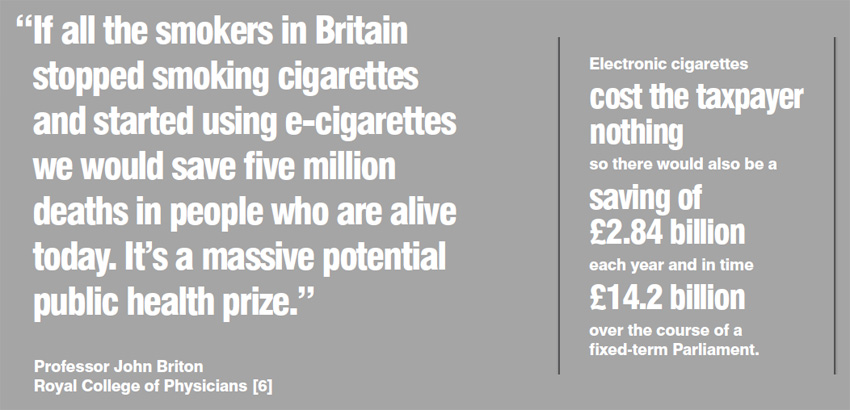 Image courtesy of Totally Wicked's Vaping Manifesto
Fridays News at a glance:
Vapers In Power Call to Action 1st May 2015 – Electronic Vaporiser Device (EVD) user survey – Vaping Among Teenagers – Totally Wicked's Vaping Manifesto -Nicotine Science and Policy – Daily Digest – Fri, 1 May 2015
Election Special 3 things you can do to help vaping this week
1. Vote in the General Election on May 7th. (If you are lucky enough to live in the Kingswood or Barnsley East constituencies you can vote for Vapers In Power candidates Liam Bryan or Billy Marsden)

2. Print off this Totally Wicked "manifesto" http://www.totallywicked-eliquid.co.uk/news/2015/april/totally-wickeds-vaping-manifesto.html and stick it in the front window for the benefit of canvassers (and passers by). Use it to ask the people who want your vote where their candidate stands on the issue of jobs, the economy, SME's and, above all, 100,000 preventable deaths per annum. Better yet – hand them a copy.

3. Email or write a letter to your local newspaper to highlight the benefits of vaping for the economy. All the #GE2015 candidates will be scrutinising the local newspapers this week – it's a very good time to get a pro vaping letter published and the economy is a hot topic. This Vaping and the UK Economy document https://www.dropbox.com/s/zahgkidct8nfxcg/Vaping%20and%20the%20British%20Economy.doc?dl=0. has some good ideas and stats to include.
Vapers In Power Calls to Action http://vapersinpower.co.uk/call-to-action
Lynne Dawkins is asking for just 5 minutes of your time to help with this survey:
This survey is being conducted by independent researchers at the University of East Anglia. We do not receive any funding for this work currently, and we not connected to pharmaceutical or tobacco companies in any way. All responses will be treated as completely confidential. You do not have to leave your name and contact details if you do not wish to do so….
I've filed post this under "Dodgy reporting", and of course the journalists who wrote about the study in such uncritical terms really should have known better, but actually I think the real fault lies here with the authors of the paper. In their conclusions, they write "Findings suggest that e-cigarettes are being accessed by teenagers more for experimentation than smoking cessation."
Vaping is an informed choice that adult smokers are making on a daily basis, already 2.1 million smokers have made the switch from smoking to vaping. E-cigarettes must be freely available so that smokers, if they wish, can make that switch to a viable and less harmful alternative. This can only happen if politicians implement regulation proportionate to any risk posed. However, much of the debate over the last two years relating to e-cigarettes has been ill-informed and the proposed regulation for the sector disproportionate….