In the News 23rd March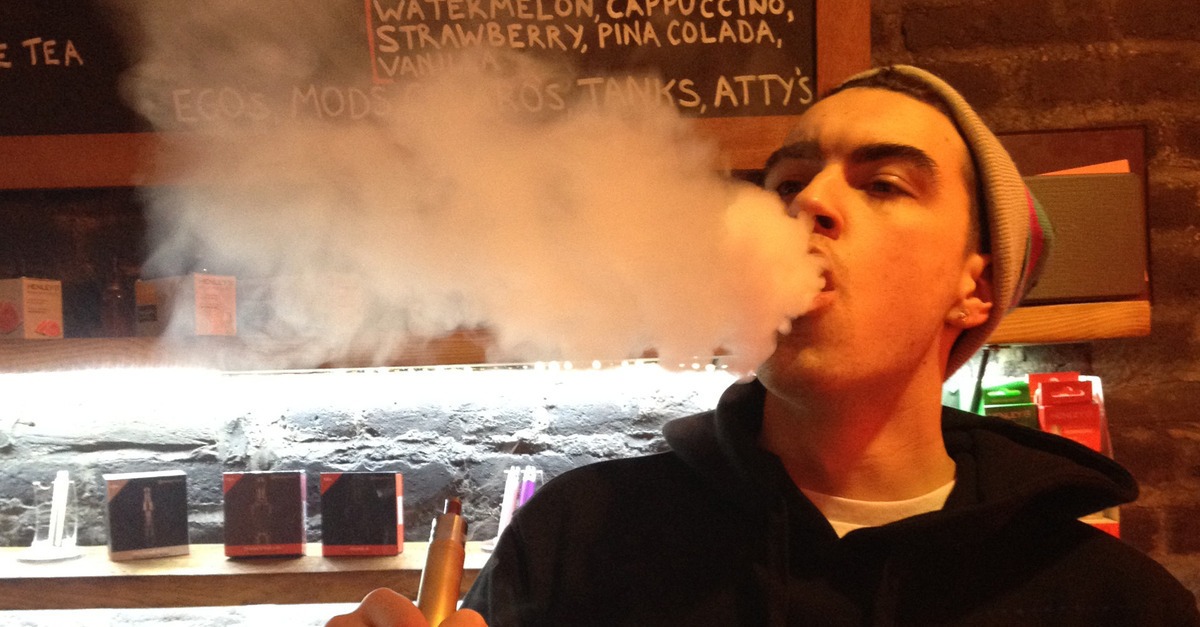 Mondays News at a glance:
NNA attends an e-cigarette research workshop .. Call for ban on e-cigarettes to be lifted .. Not Blowing Smoke .. California Department of Public Health Launches $75 Million Campaign to Discourage Vaping .. How Big Oil and Big Tobacco get respected scientists to lie for them .. Vapers' perspectives on electronic cigarette regulation in Australia .. Tobacco giant British American in push to make e-cigarettes 'medicine' in Australia .. 50 words for lobbying .. Is This What We've Been Looking For? .. March E-Cigarette Madness: Regional Results for Worst E-Cigarette Lie .. Special Report: When it comes to e-cigs, Big Tobacco is concerned for your health .. Endgame or ENDs game? ..
Health chiefs have been urged to lift a ban on e-cigarettes to help smokers to quit the habit. The ban, combined with the low cost of cigarettes, was effectively promoting tobacco use, said Dr Konstantinos Farsalinos, a Greek cardiologist taking part in the World Conference on Tobacco or Health in Abu Dhabi….
Today, the California Department of Public Health (CADPH) kicked off a new public relations campaign aimed at discouraging consumers from using electronic cigarettes and vapor products. Documents reveal that a cost of $75 million to taxpayers, this campaign is the most recent in a long list of efforts to create negative public sentiment about vaping.
"The California Department of Public Health is now protecting cigarettes and threatening the lives of vapers and smokers. Nearly every sentence in the California Department of Health's e-cig report is false or misleading fear mongering propaganda."
On the 19th of March CRUK (Cancer Research UK), together with the BHF (British Heart Foundation), ESRC (Economic and Social Research Council) and MRC (Medical Research Council) held the first of two workshops on the subject of gaps in e-cigarette research. NNA trustees Sarah Jakes and Gerry Stimson attended. Read on for Sarah's account of the day….
A new documentary, Merchants of Doubt, shows exactly how for-profit players covertly shape popular thinking about the biggest science questions of the day. The movie helps explain that the fight about climate change — and smoking, and environmental chemicals — is actually about political ideology and questions of how people should live and govern themselves….
E-cigarette users in Australia are in favour of e-cigarettes being regulated as long as those regulations do not impede their ability to obtain devices and refill solutions, which they view as important for them to remain smoke free. These views align with some aspects of appropriate policy designed to maximise the public health potential of e-cigarettes in society, but conflict with some of the proposed regulatory models….
Tobacco giant British American has been lobbying the Therapeutic Goods Administration to introduce an electronic cigarette into Australia, describing it as a "medicine". The information emerged in documents obtained under Freedom of Information laws by the ABC. Health advocates are worried that allowing big tobacco companies into the e-cigarette market could unleash a wave of seductive advertising that would lure young people into taking up the habit….
This may come as a surprise, but Action on Smoking and Health (ASH) – the UK's number one state-funded anti-smoking lobby group – is no longer allowed to lobby with the cash it gets from the government….
Up to now the world of vaping has been split into two parts – hobbyists and those who just want something that's as easy to use as cigarettes but without the tax, mess and risk of premature death. For electronic cigarettes to really take off we need something that bridges that gap, offering rebuildable performance and the convenience of an eGo/CE4 in a single, uncomplicated package. Well, I think I've found it…..
Today, I reveal the brackets and the regional finalists for the 2015Rest of the Story Worst E-Cigarette Lie Championship. Those who have been following the Rest of the Story recently will recognize that there were a huge number of eligible contestants and that the work of the selection committee was difficult. The semifinalists and finalists will be revealed over the coming days. Criteria for selection included: (1) the extent of the misinformation provided to the public about e-cigarettes; and (2) the amount of probable damage to the public's health resulting by the misinformation….
The health warning on a MarkTen electronic cigarette package is 116 words long.
That's much longer than the warnings on traditional cigarette packs in the United States. Nicotine, the e-cigarette warning says, is "addictive and habit-forming, and it is very toxic by inhalation, in contact with the skin, or if swallowed." It is not intended for women who are pregnant or breast-feeding, or people … who take medicine for depression or asthma. "Nicotine can increase your heart rate and blood pressure and cause dizziness, nausea and stomach pain," says MarkTen, a leading brand in the United States. The ingredients can be "poisonous."
In a plenary chaired by WHO's Dr Douglas Bettcher and Dr Vera Da Costa e Silva on Wednesday, experts reviewed the evidence for both the potential public health benefits and potential risks of ENDs. WHO's position on ENDs was discussed, as articulated at 2014's 6th Conference of the Parties [WHO FCTC]. Aggressive marketing of ENDs by the tobacco industry whose campaigns target children and young people, and the efficacy of these products as cessation devices were covered. In summary the panel concluded that more science was needed, but that in the meantime the door should not be closed on ENDs as a potential cessation device….