In the News 21st December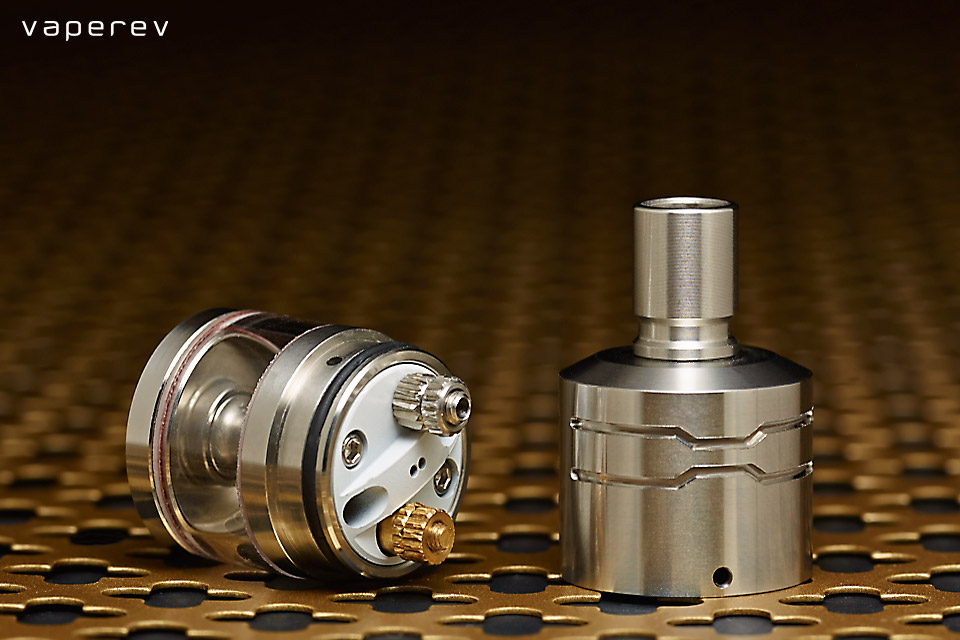 Mondays News at a glance:
The End Game: Collaboration – How the E-cig Community Set Up Philip Morris' Social Media Fail – You Can Quit Smoking With An E-Cigarette, Just Ignore The Lies – A Billion Lives – The e-cig dilemma? – TPD Proposals for UK Law Confirmed – CASAA analysis of what will really happen under ecig deeming – #M.O.V.E Vaping the Truth – What happens January 1st, 2016 in Ontario Electronic Cigarette Act 2015 (Bill 45) – Glimmer of Hope? – Ontario delays vaping regulations – E-Cigarette Tax To Discourage 'Vaping' -CDC exposed as private corporation colluding with Big Pharma – Don't ban e-cigarettes in Hong Kong – Nicotine Science and Policy – Daily Digest – Mon, 21 December 2015
Paul Barnes – Facts Do Matter
There is an unfortunate conflict in the realms of public health, tobacco control and the vaping community. All sides effectively want the same thing, to an extent or so they say. Public health would like the general public to be as healthy as possible, and where necessary follow the rules they think are best for all of us. Tobacco control are so ingrained in their "fight" against 'Big Tobacco' that anything that vaguely resembles tobacco or smoking must be stopped at any cost. While us vapers just really want to be left alone to enjoy our choice….
How the E-cig Community Set Up Philip Morris' Social Media Fail – AgiVape News
A boomerang, or just an epic fail. How else could it be called? This what became the recent advertising campaign launched on 18 Italian newspapers by Philip Morris Italia. The reason of the ads is a social message against tobacco smuggling, using the payoff #unpesopertutti (#aweightforall), referring to the weight on the citizens deriving from the organized crime activities. There is also a light website, www.unpesopertutti.it, with news and not that much more….
I recently watched an e-cig debate online where the debate posed the question why is there a public health war against e-cigs when they succeed in reducing tobacco use and the harm from tobacco. Each speaker gave their take on the reasons why the so called war was occurring and whether they believed more or less regulations were in fact necessary for e-cigs….
Mawsley – Planet of the Vapes
At the end of last month we released news of a leaked draft version of proposed legislation. The government has now confirmed its intentions to take a sledgehammer to crack the vaping nut, even though it describes the approach as "minimal". Vape advocates have been shown to be correct in their concern for ecig businesses….
---


---
Just Ignore The Lies – Kevin Crowley – Blasting News
Quitting Smoking As A New Years Resolution May Be Deterred By Misinformation On E-Cigarettes

Millions of people worldwide are anecdotal evidence about e-cigarettes. They've quit smoking. Stopped tobacco use, or reduced tobacco use by choice. The world used to look to the United States for decision making on many fronts. England, without question, trumped the United States recently. …
What will really happen under ecig deeming – Carl V. Phillips
By now, many of you are already aware that CASAA met with OIRA, the White House office that vets proposed regulations to make sure — or, at least so the intention of the office goes — the benefits exceed the costs, and that some other alternative would not have greater net benefits still. We gave a brief presentation and delivered a written report which appeared at the main CASAA blog a few days ago…
Do have questions about vaping? Do you know someone who needs to learn the truth about vaping?
Ontario Electronic Cigarette Act 2015 (Bill 45) – ECTA of Canada
NO PROCLIMATION DATE HAS BEEN NAMED BY THE LIEUTENANT GOVERNOR. Until that date is named by the Lieutenant Governor, these regulations are still only "proposed" and "pending". Regulations ARE coming but at this time, we only know the "proposed" date and nothing is certain….
Ontario delays vaping regulations, rest of the country braces – Reg Watch
Kentucky Lawmaker Proposes
State Rep. Larry Clark, a Democrat from Louisville, proposed the same bill last year but it was never heard in committee. The legislation would tax electronic cigarette equipment at 15 percent of the wholesale cost, generating between $6 million and $8 million in revenue per year for the state, according to the bill's fiscal note from last year….
Colluding with Big Pharma – Ethan A. Huff
The illusory notion that the federal regulatory agency known as the Centers for Disease Control and Prevention (CDC) is somehow a public entity working on behalf of the people to protect us all from disease is simply laughable.

The CDC, by definition, is a private corporation working on behalf of its stakeholders, which include key players in the pharmaceutical and vaccine industries that profit from the spread of disease, not from real prevention and cures…
They help addicted smokers – Brian Duggan – South China Morning Post
I refer to part of a half-page advert by the Council on Smoking and Health in the South China Morning Post on December 8, with the headline, "Stay clear of e-cigarettes".

I make two points. The first concerns young smokers being targeted by the manufacturers of these devices as a pathway to the use of ordinary cigarettes and nicotine addiction. A 2014 study by Public Health England found scant evidence for this contention and in its latest update (2015), these findings were confirmed….