In the News 18th November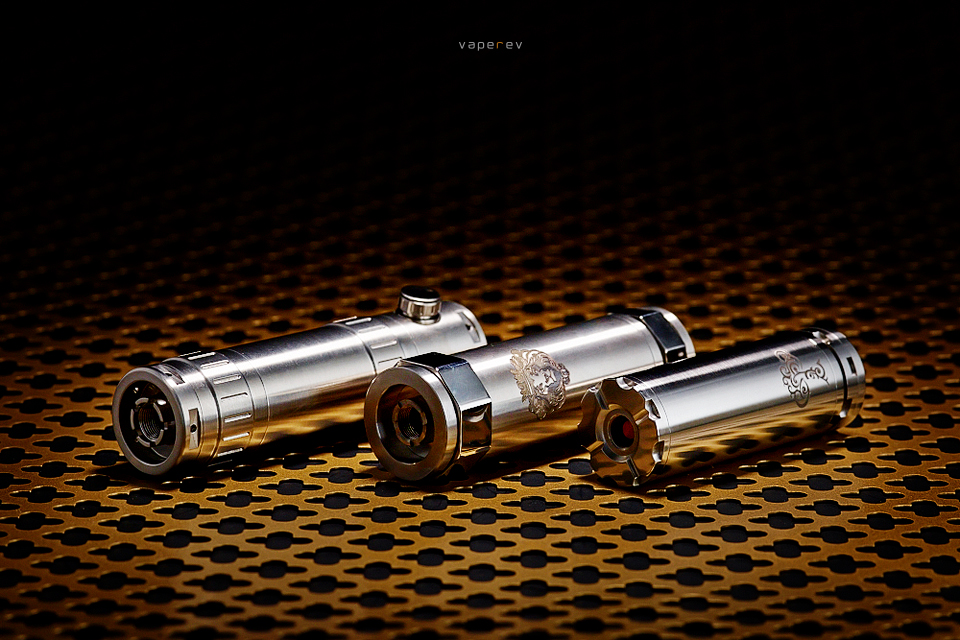 Wednesdays News at a glance:
Fighting talk – E-cigarettes to be banned from all London Midland train stations – What happens when you ban e-cigarettes – FDA's New Product Approval Process: Here's What's at Stake – Is The Truth Going Up in Smoke? – No Fucks Given – Episode 45 – British American to test tobacco/e-cigarette hybrid – Why HUD should allow vaping in public housing – Bill Godshall Update – Regulate but don't ban e-cigarettes, expert tells Singapore – The story in charts: Who still smokes? – E-Cigarette Sales Rapidly Lose Steam – Nicotine Science and Policy – Daily Digest – Wed, 18 November 2015
Simon Clark – Taking Liberties
Plenty of positive reactions here and on Facebook in response to Pat Nurse's article, 'Life and times of a dedicated smoker', which I posted on Friday.

It wasn't universal, though. One response, delivered via Twitter by an ex-smoking vaper, was a curt and dismissive "Not interested".

This was because Pat had posted some disparaging comments elsewhere about a certain body that is fiercely opposed to excessive anti-vaping regulations but is invisible and mute when it comes to anti-tobacco legislation…
Ben Eccleston – Coventry Telegraph
Passengers will be barred from using electronic cigarettes at a number of stations in Warwickshire from December 1.

London Midland has taken the decision to ban passengers and staff from using e-cigarettes on their trains and also at their 147 stations across the country…
Sam Bowman – Adam Smith Institute
A quick note on what happens when governments ban e-cigs: cigarette smoking rates rise among teenagers.

Regression analyses consider how state bans on e-cigarette sales to minors influence smoking rates among 12 to 17 year olds. Such bans yield a statistically significant 0.9 percentage point increase in recent smoking in this age group, relative to states without such bans. Results are robust to multiple specifications as well as several falsification and placebo checks…
Here's What's at Stake – CSPNet
Last week, for the first time ever, the U.S. Food and Drug Administration (FDA) authorized the marketing of new tobacco products through the premarket tobacco application (PMTA) pathway. The decision, which applied to eight new Swedish Match snus products, was lauded as a landmark in tobacco regulation…
VAPE Magazine
It has come to the attention of VAPEMagazine.com that a much talked about article "What you need to know about electronic cigarettes" published by Royal College of Physicians on 20 March 2014, has now been removed. It is not known why the Royal College of Physicians decided to remove the article. VAPEMagazine.com is posting this reprint of the article with full credit of authorship to the Royal College of Physicians. This article reprint is for archival academic reference purposes only and doesn't necessarily represent the current views of the Royal College of Physicians….
[soundcloud url="https://api.soundcloud.com/tracks/233011978″ params="auto_play=false&hide_related=false&show_comments=true&show_user=true&show_reposts=false&visual=true" width="100%" height="450″ iframe="true" /]
Martinne Geller – Reuters
British American Tobacco plans to test a hybrid product that combines tobacco and e-cigarette technology next week in a European market, a senior executive said on Wednesday.

The product, called iFuse, will use elements of the company's Kent brand, and be sold in a market where Kent cigarettes are popular. Executives declined to say precisely which market that will be….
Sally Satel – American Enterprise Institute
The Department of Housing and Urban Development, HUD, plans to initiate a ban on smoking. The new rule would affect more than 700,000 public housing units including over 500,000 units inhabited by elderly households or younger people with disabilities. Last week, the agency opened a 60-day public comment period….
Tobacco Harm Reduction Update – November 13th, 2015
THR Surveillance, FDA Deeming Reg / Ban, FDA Approves First PMTAs, HUD, NIDA, Vaping Education / Advocacy, Vaping Politics, Taxation, Litigation, OTP and Vapor Flavoring Ban, Vaping Bans, Packaging, Minimum Age Laws, Prohibition, Public Health England, More THR / Nicotine Surveillance / Research, Potential Vaping Risk, Junk Science, Propaganda and Lies…
Regulating electronic cigarettes is a better option than banning them due to the potential benefits for smokers who are looking to quit their habit, according to a UK expert.
Heneage Mitchell, founder of survey site FactAsia.org, was giving his views to Yahoo Singapore about the upcoming ban on the use of e-cigarettes in Singapore after attending a summit in London….
Smoking is down significantly across the country, and the rate is even lower in Connecticut. But the overall picture masks significant disparities in who the remaining smokers are. The group is heavily weighted toward those with the least education, lowest incomes, gays and lesbians, people who are covered by Medicaid or uninsured, and those with a disability….
Sales of electronic cigarettes have fallen sharply in recent months, bringing an end to five years of triple-digit growth and making the much-touted category look more like a potential fad than real threat to Big Tobacco….