In the News 19th November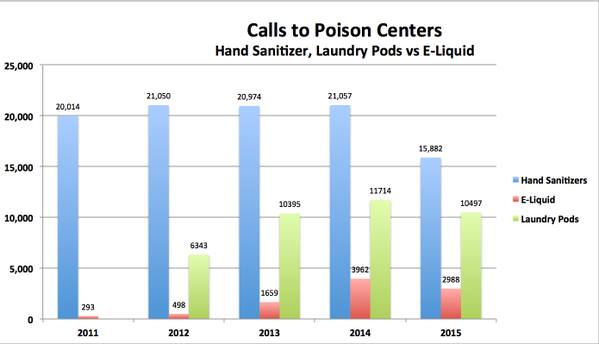 Thursdays News at a glance:
Beg For Mercy, Duffy – Nicotine wars – choice is king –  'Here we go again! Police state!' – Facing the F****** Facts about vaping and smoking -Manifesto Update – Outdoor Smoking Bans – Save Vaping In Australia – FDA and e-cigarettes: the dangers of radical policy action – Nominee for New FDA Commissioner Derived Salary from Six Pharmaceutical Companies LAST YEAR – Electronic Cigarettes and Liquid Nicotine Data – Advocacy at VPX NEW ORLEANS 2015 -Health group sues e-cigarette makers – Nicotine Science and Policy – Daily Digest – Thu, 19 November 2015
Dick Puddlecote
This has been doing the rounds on Twitter, so for those who haven't seen it, settle comfortably and read something glorious and quite extraordinary.

On Tuesday last week, Sheila Duffy of ASH Scotland sat down in front of elected Scottish MPs to pitch the idea of their ignoring any and all communications from the tobacco industry at the behest of the unelected WHO. Now, I don't reckon she was prepared for some of the responses she received. Here are some edited highlights [page 12 of this PDF]
Simon Clark – Taking Liberties
Interested to read that BAT is to test a "hybrid product that combines tobacco and e-cigarette technology".

Philip Morris, of course, has its own tobacco-based vapour product (the Marlboro Heatstick) while JTI has Ploom, a tobacco vapour pod device.

Given that Forest stands for Freedom Organisation for the Right to Enjoy Smoking Tobacco, any device that involves tobacco has to be of interest….
Reaction as e-cigarettes banned from London Midland train stations
Telegraph readers respond as multiple Warwickshire stations ban e-cigarettes from December 1

Coventry and Warwickshire residents have reacted to the news that London Midland has barred passengers from using electronic cigarettes at train stations across the region….
About vaping and smoking – Vaping Point
I have to face the fact that I am completely a fish out of water. Am I the only one who has been very uncomfortable since vapers started fighting for their right to vape?

Well I know Pat Nurse is flaming furious with us – and me – which I have found very hurtful. I have spent many, many blogs defending the right of smokers to smoke, and hating Tobacco Control, and even pointing out that people who defend vapers are STILL part of Tobacco Control. I was equally pissed off when one of the well known bloggers actually blogged that I "idolised" Clive Bates…
Vapers in Power
"Vapers in Power opposes bans on vaping and/or smoking in outside public spaces. We believe that laws limiting individual behaviour should be based on scientific evidence of harm to bystanders. Neither the proposed regulations on vaping nor the proposed regulations regarding smoking in outdoor spaces meet this benchmark. We stand against such arbitrary rules."
[soundcloud url="https://api.soundcloud.com/tracks/233731346″ params="auto_play=false&hide_related=false&show_comments=true&show_user=true&show_reposts=false&visual=true" width="100%" height="450″ iframe="true" /]
The dangers of radical policy action – Carl V. Phillips
If U.S. FDA had succeeded in banning e-cigarettes in 2009 as they did a decade before that, it would have been a bad policy action for many reasons. It would have served no legitimate purpose, violated the mission and spirit (and, according to Judge Leon, the letter) of the FD&C act, violated the ethical norms of free society, dramatically lowered the welfare of many people while making pretty much no one better off, and hurt the public's health….
Derived Salary from Six Pharmaceutical Companies LAST YEAR – The Rest of the Story
In President Obama's first inauguration speech, he promised to restore science to its proper place in government by shielding the regulatory process from corporate influence. One of his specific proposals to carry out this promise was to prevent anyone with a severe corporate conflict of interest from serving in the executive branch until at least one full year had gone by without the conflict in place. Thus, if you received salary from a pharmaceutical company in 2014, you would not be permitted to serve as the FDA Commissioner at least until 2016….
Top Winter Vaping Tips – Ashtray Blog
One thing cigarettes have in their favour is that they're simple to operate. Just take one out the packet, flick your lighter and enjoy that plume of carcinogenic soot and carbon monoxide.

It's just as easy in any weather, too – which is just as well, seeing as outside is about the only place you can (usually) still smoke. While you might suffer in the weather, though, your cigarettes will be fine as long as you shield them from heavy rain. Essentially, when you're dealing with technology as primitive as a cigarette, the season doesn't matter….
These numbers reflect the closed human exposures to e-cigarettes and liquid nicotine reported to poison centers as of October 31, 2015. The numbers may change as cases are closed and additional information is received…
This is the advocacy session at The Vaper's Exhibit at New Orleans 2015. Thank you to SFATA, AVA, Right to Be Smoke Free Coalition, Not Blowing Smoke, LACR & The Vaping Militia for speaking.
Welcome to the website for the Global Forum on Nicotine 2016. This is the third conference in the series and will again be held at the Marriott Hotel, in Warsaw, on Friday 17th and Saturday 18th June 2016.

Politicians, regulators, academics and researchers, public health professionals, consumers and advocates with an interest in nicotine and its uses will join us for two days packed with quality content.
An environmental group on Thursday announced it has filed lawsuits in California against 15 leading tobacco and electronic cigarette companies for manufacturing products that allegedly contain high levels of cancer-causing chemicals.
The companies being sued by the Center for Environmental Health (CEH) include R.J. Reynolds Tobacco Company for its Vuse brand, Fontem Ventures/Imperial Tobacco for its Blu brand, and NJoy…