In the News 11th June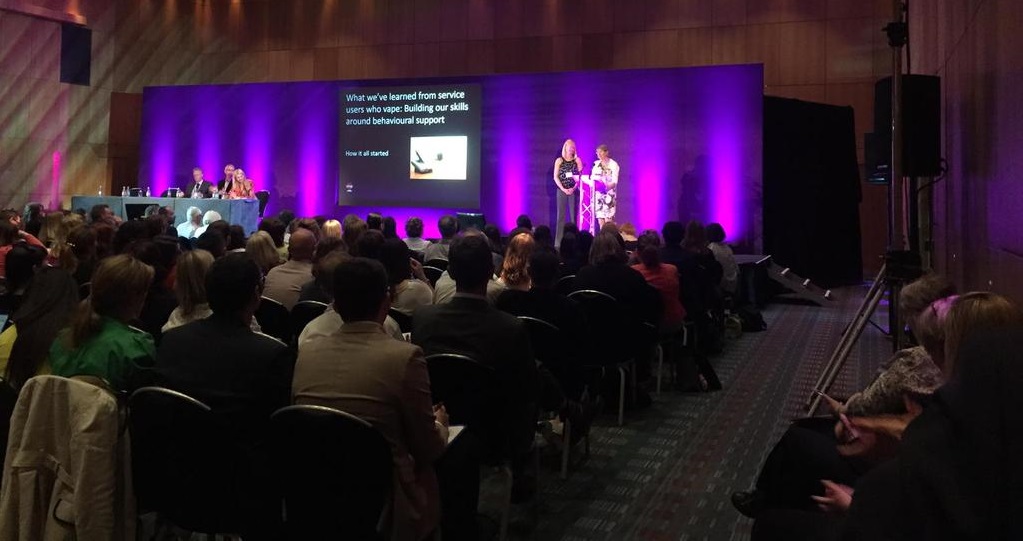 Image: #UKNSCC
Thursdays News at a glance:
Stop Welsh Labour's e-cigs ban – Going smokefree? Gone smokefree – Expert reaction to additives in low-tar cigarettes and addiction – 10% of US adults are now 'vaping' – A Dental Perspective On Electronic Cigarettes- E-cigarettes have now been banned from most British trains, stations and platforms despite it being totally legal – An open letter to Baroness Finlay of the BMA – CDC Lying About Financial Conflicts of Interest  – Obfuscation and poorly considered arguments in public debate – It makes no sense to treat e-cigarettes in the same way as tobacco – Can legislators please tell us why, exactly, new restrictions on e-cigarettes are necessary? – Nicotine Science and Policy – Daily Digest
The Welsh Lib Dems believe every decision taken by Government should be based on a body of sound evidence. Welsh Labour's proposed ban on e-cigs in enclosed public places just doesn't meet that mark.

Not only is there very little evidence to suggest that e-cigarettes are passively harmful, but there's a high chance this heavy-handed approach could be counter-productive. Many vapers use e-cigs as an aid to give up smoking, and in some places where a similar ban has been introduced smoking rates have increased again…
Vapers in Power – Paul Barnes
Break out the party balloons, those crazy assed poppers where you find the streamer stuff and end caps for years afterwards. Let's have some jelly and ice-cream, trifle, and maybe, just maybe we'll have some beers or cider if you prefer. It is time for a little celebration! Why am I in such a good mood? Well, grab a drink and I'll tell you. Might want to turn the music down a bit first…..
In low-tar cigarettes and addiction – Peter Hajek
"The paper suggests that pyrazines may be one of the chemicals that make cigarettes addictive. It has been known for some time that nicotine is only addictive when combined with other chemicals in tobacco. This is why non-smokers do not find nicotine chewing gum or e-cigarettes attractive, only smokers who are already hooked on nicotine via cigarettes perceive them as rewarding….."
Jilian Mincer – Reuters
About 10% of US adults now vape, according to the online Reuters/Ipsos poll of 5,679 Americans conducted between May 19 and June 4. That's almost four times as high as a US government estimate that 2.6% of adults used e-cigarettes in 2013. About 15% of poll participants under the age of 40 now vape. In 2013, 18.8% of those 18 to 24 and 20.1% of those 25 to 44 smoked cigarettes, according to the government data…..
Despite it being totally legal – Amy Willis for Metro.co.uk
If you're an ex-smoker who enjoys a cheeky e-cig while waiting for your train, you might be dismayed by this sign that has popped up in train stations across Britain this week. It is telling anyone who stops to read it that Southern Railways will ban e-cigarettes on all their 2,500 train services and 156 stations from July 26…..
Fraser Cropper – Totally Wicked UK
I am writing to you in your capacity as President of the British Medical Association.

In response to proposals published today by the Welsh Government to ban the use of electronic cigarettes in enclosed public places, I was interviewed on BBC Radio Lancashire alongside Dr Mark Temple from BMA Cymru.

During the interview Dr Temple made a number of statements relating to the use of electronic cigarettes in public and e-liquid that I would like to bring to your attention….
And Failing to Disclose Big Pharma Funding When It Releases Statements About E-Cigarettes
The Centers for Disease Control and Prevention (CDC) makes a multitude of recommendations regarding the prevention and treatment of a variety of diseases and adverse health conditions. Many of these recommendations involve the promotion of specific pharmaceutical products, such as antibiotics, vaccines, or smoking cessation drugs….
Tom Pruen – ECITA
The recent attention in the mainstream media has highlighted a few significant flaws in the arguments made against e-cigs. There are three that are particularly ill-conceived. First of all, one that has been highlighted before, but stubbornly refuses to be refuted (despite being fundamentally untrue) is this….
Robbie Dinwoodie – Herald Scotland
NO-ONE was more grateful than this writer when the ban on smoking in public places came in. The fact that there was ever some imaginary "debate" on whether or not passive smoking was harmful was down to the intransigence of Big Tobacco and their slippery lawyers…
The Good, The Bad and The Ugly – Richard Holliday. Oral Health Group
The potential oral health effects of e-cigarettes has received very little attention, which is surprising considering the intimate relationship of tobacco smoke with several pathogenic processes in the oral cavity and also, the fact that e-cigarette aerosols will contact the oral tissues first when they are at their hottest and most concentrated….
exactly, new restrictions on e-cigarettes are necessary? – Jesse Kilne
By now, it's been well established in science that electronic cigarettes are a much healthier alternative to traditional cigarettes. And they seem to be catching on. If they can save even a small fraction of the 14,000 people who die every day from smoking-related illnesses, it would be a huge win for public health…..