In the News 12th June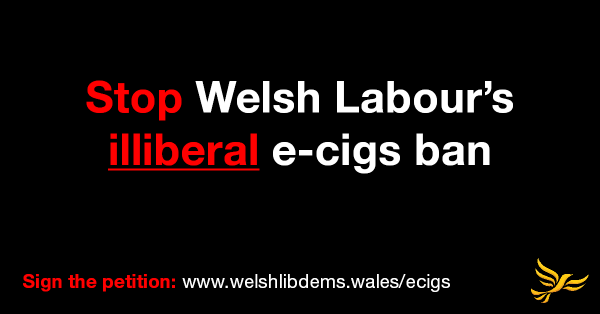 Fridays News at a glance:
How to Argue FOR Vaping – History Beckons For Drakeford – Research shows most children do not regularly use e-cigarettes – Opportunity Knocks – Vapers In Power – Call to Action – Bored Wales in militant pro-cancer, e-cigarette stance – A Promising Candidate for Most Dangerously Dishonest Public Health News Release of the Year – Vape, don't smoke. Survey says: many are listening – Nicotine Science and Policy – Daily Digest 
Steam Powered Human:
One of the most difficult things about this disruptive technology is how to defend it against the naysayers who are, like the Luddites of old, trying to destroy what they did not understand. It is frustrating beyond tolerance at times, to hear our lifesaving technology reduced to being perceptually more harmful than smoking itself….
Puddlecote Inc:
As I wrote on Tuesday, Mark Drakeford's blind ignorance about vaping has led him to propose banning e-cigs in Welsh public (or, as most people know them as, private) places. It's an absurd suggestion and is one made without any evidence to back it except spite and extreme lemon-sucking puritanism…..
Cancer Research UK:
Of the 1,205 children aged 11-16 who took part in the new UK-wide survey, 12 per cent reported that they had tried an e-cigarette. Figures for regular use were lower with two per cent reporting e-cigarette use more than monthly and one per cent more than weekly….
---
Still only just 1000 Signatures. Please Sign it. Share it ….Seemples!

The Welsh Lib Dems believe every decision taken by Government should be based on a body of sound evidence. Welsh Labour's proposed ban on e-cigs in enclosed public places just doesn't meet that mark.

Not only is there very little evidence to suggest that e-cigarettes are passively harmful, but there's a high chance this heavy-handed approach could be counter-productive. Many vapers use e-cigs as an aid to give up smoking, and in some places where a similar ban has been introduced smoking rates have increased again…
---
Facts Do Matter:
You may remember that earlier this week a whole host of bantha poo-doo hit the fan, covered quite succinctly by the wonderful VapeMeStoopid on her blog. This all kicked off with the announcement that the Welsh Assembly were intending to impose a ban on the use of electronic cigarettes in public places (bars, clubs, and so forth) and to bundle them into the same restrictions for use as combustible cigarettes….
Two things YOU can do to help Vaping this week :
1. Sign the Liberal Democrats' petition against the Welsh ban on vaping in enclosed public spaces http://www.welshlibdems.wales/ecigs

2. The Welsh Vaping Ban is not a done deal – there are still several hurdles for it to cross before it becomes law – details of which can be seen in this briefing by the NNA: http://nnalliance.org/about-us/news/380-the-welsh-government-public-health-white-paper-the-next-steps
The Commentator:
Having got slaughtered in the UK general election, the devoid-of-any-brain-cells whatsoever Labour Party in Wales has come up with a totally brilliant plan to promote cancer, involving a ban on life-saving e-cigarettes…
Peter M. Sandman
This column is about electronic cigarettes (e-cigs), specifically about an April 2015 news release from the U.S. Centers for Disease Control and Prevention (CDC) that dishonestly and dangerously misrepresented the findings of a survey report on tobacco use (including e-cigs) by high school and middle school students. The report itself is similarly dishonest, and the CDC press briefing on the report was even worse. I'll talk about those too – but it was the release that had the potential to do the most harm….
From ACSH:
A new survey of smoking, tobacco and nicotine use by American adults underwritten by Reuters and Ipsos revealed that about one in ten of us vape — use e-cigarettes or one of the 2nd or 3rd generation vapor products to reduce their consumption of cigarettes, or quit smoking entirely. (Ipsos is an international market research firm)….