In the News 10th September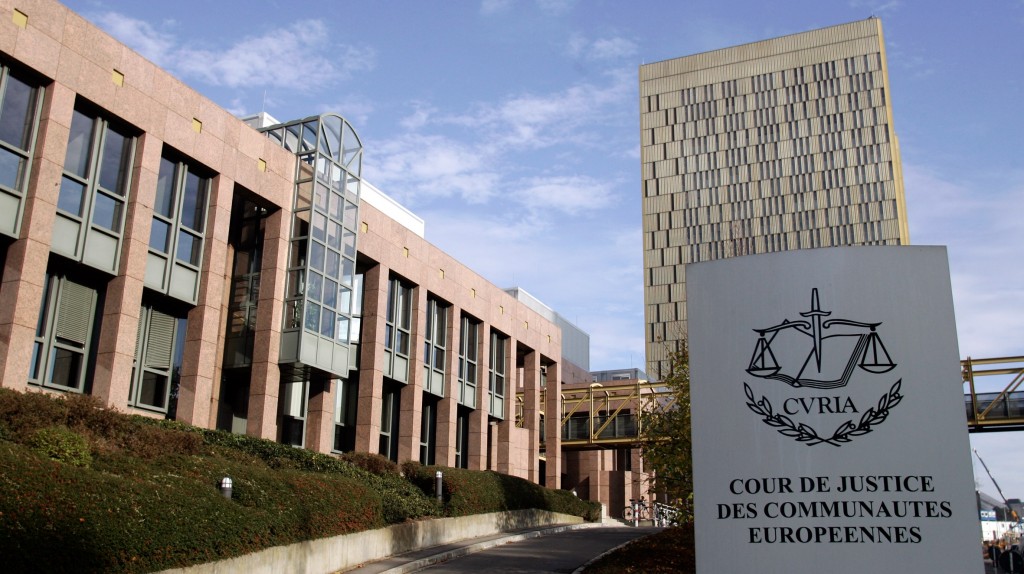 Thursdays News at a glance:
CJEU Court date set for the 1st October 2015 – In the interest of conflict – The Public Health U-Turn on E-Cigs – Pulling The CMO's Strings – Why are Anti-Smoking Groups and Agencies Lying to the Public About E-Cigarettes: A Political History Explanation – Tobacco Control Research: A Tale of Two Delphi Groups – To help smokers quit, make them vapers – Having breakfast with the Minister – Syed Kamall's liberal vision – Smokers who switch to e-cigarettes may breathe fewer toxins – Nicotine Science and Policy – Daily Digest
Totally Wicked Legal Challenge
We are delighted to report that finally we have a date for our hearing at the Court of Justice of the European Union. It's been set for the afternoon of the 1st October 2015.
This is great news, not just for us, but also for the wider industry and vapers across the whole of the EU.
Essentially, the TW legal challenge is the ONLY game in town now, the only one that has a chance of putting a halt to the TPD implementation. Those of you that have been following this will know what's going on. Some countries are worse of than others – Scandinavia and Spain – well, you can pretty much forget about vaping there….
Updated from Clive Bates
Court hearing for Totally Wicked case C-477/14 will be 1st October 2015 and is expected to last one day. PMI/BAT case C-547-14 will be heard on the same day, and the Polish case C-358/14 the day before, 30th Sept….
Facts Do Matter
There's been a lot going around in the media lately about conflict of interest with regards to research into vapourisers.  The biggest mud-slinging has of course been from The Lancet about the PHE Report. Of course, the trouble with the public health industry and science is this. There will always be a conflict of interest. These conflicts range from pure ideological views (Nanny McPhee et al), to funding conflicts. Sometimes the COI is subtle and sometimes not….
A Report on the All Party Parliamentary Committee on E-Cigs (September 9th)
The All Party Parliamentary Committee on e-cigs met again yesterday (you can see details of the last one here). Clive Bates and Oliver Kershaw of E-Cigarette Forum were the main speakers, and the committee focussed on the Public Health England report and its impact.

I've put together these notes for interested vapers and activists. As always, any mistakes are my own, and due to the pace of the meeting I haven't been able to cover every single point raised…
Dick Puddlecote
It seems I may have been a trifle harsh on our Chief Medical Officer Sally Davies.

You see, in the past I've questioned her fitness for the job due to her stunning ignorance when it comes to e-cigs. However, my thanks must go to fellow jewel robber AT – someone who has shared FOI requests with me in the past – for shedding some light on why Sally might have been making such absurd and evidence-free pronouncements….
About E-Cigarettes: A Political History Explanation – The Rest of the Story
For the past 5 years, I have been trying to figure out why anti-smoking groups are so opposed to electronic cigarettes and why they have gone so far as to spread hysterical and false propaganda about the health and safety issues regarding vaping and smoking (and especially about the relative risks between the two). Up until now, the most compelling explanation I could come up with is that the anti-smoking movement is largely blinded by ideology, which prevents it from objectively analyzing the actual scientific evidence….
Nicotine Science & Policy
Tobacco control researchers are nothing if not inconsistent. Take, for example, the recent case of Professor David Nutt who convened a group of experts to assess the relative harm of different nicotine delivery products (Nutt et al 2015). The paper Nutt and colleagues published on the basis of their assessment formed part of Public Health England's recent conclusion that electronic cigarettes were 95% less harmful than combustible tobacco….
Stephen D. Sugarman – LA Times
Blanket laws discouraging the use of e-cigarettes are the wrong policy move. E-cigarettes have already shown themselves to be an appealing alternative to many smokers who are trying to quit. Because almost 500,000 Americans die annually from tobacco-related diseases, a lot is at stake….
Irish Medical Times
Permit me to quote directly: "In general, the medical profession is cautious to embrace e-cigarettes as their long-term implications are largely unknown. However, there is one whose view is very different: GP, Dr Ruairi Hanley. Dr Hanley argues for the pro e-cigarette side of the debate, advocating that if e-cigarettes were welcomed in Ireland they could save hundreds of lives."
Action on Consumer Choice
A London Mayoral candidate wants London to embrace e-cigarettes and become the "most vape-friendly city in the world".

Syed Kamall, Conservative MEP for London and the Conservative leader in the European Parliament, told the campaign group Action on Consumer Choice: 

"E-cigarettes are giving millions of smokers the ability to kick the habit. I would like to see London becoming the most vape-friendly city in the world….
Smokers who switch to e-cigarettes – even if it's only some of the time – may dramatically reduce their exposure to air pollutants including carbon monoxide and acrolein, a British study suggests.

Researchers gave e-cigarettes to 40 smokers who said they wanted to quit. After four weeks, the 16 participants using only e-cigarettes had about an 80 percent drop in exposure both to carbon monoxide and to acrolein, a harmful breakdown product that is also in some e-cigarettes' vapor…
"Money from the tobacco settlement is being spent by the North Dakota Center for Tobacco Prevention and Control Policy to discourage the use of e-cigarettes in the form of literature, verbal communication, and advertising," Rep. Mike Schatz wrote in a July 31 letter to Attorney General Wayne Stenehjem requesting a legal opinion. "I am concerned this activity constitutes the use of state dollars for a purpose that has not been approved by the Legislative Assembly."…