In the News 11th September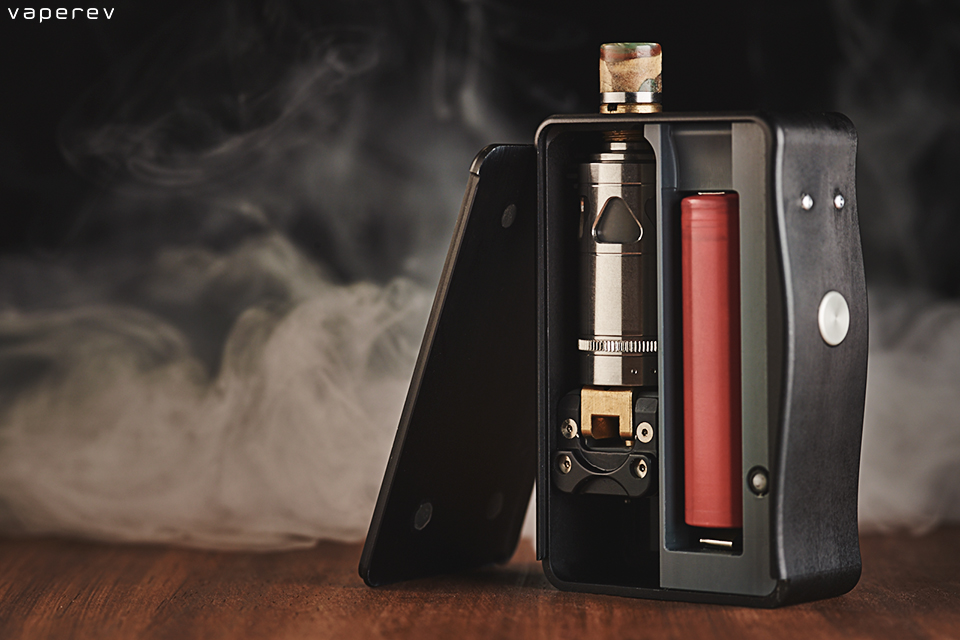 Fridays News at a glance:
Secondhand vaping – death of a legend – Creating a problem results in reward of millions: follow-up of the NEJM study on e-cigarette formaldehyde – Vapers in Power Call to Action – Government does NOT intend to ban vaping in pubs and offices – Smoking ban will not be extended to e-cigarettes – The Secret Health Benefits of Nicotine They Don't Want You To Know – Ignore The Headlines: We Don't Know If E-Cigs Lead Kids To Real Cigs – Nicotine Science and Policy – Daily Digest 
Fergus Mason
E-cig vapour looks like smoke, so it's natural that the same people who worried about secondhand smoke would start to worry about… guess. Anyway, looks like they were wrong.

Following on from the PHE report there's even more good news about the safety of electronic cigarettes. It's good news for vapers at least; it's probably bad news for all the people who're complaining about "secondhand vapour" – because now they have even less to complain about….
Follow-up of the NEJM study on e-cigarette formaldehyde – Dr Farsalinos
Two days ago I presented the case for retraction of the NEJM research letter on formaldehyde release from e-cigarettes, with a series of letters, co-authored with Clive Bates, that were published in Addiction. In brief, they performed a laboratory experiment in completely unrealistic conditions, they overheated the devices completely ignoring the dry puff phenomenon and, of course, they found huge levels of formaldehyde (to be accurate, they did not find any formaldehyde, they only found formaldehyde hemiacetals)….
Clarifications related to the study protocol – Dr Farsalinos
Three days ago, I published a comment related to a study by the Spanish Council of Scientific Research in which they measured Volatile Organic Compounds (VOCs) in the smoke of tobacco cigarettes, aerosol of e-cigarettes, indoor air and exhaled breath of before and after smoking and e-cigarette use. Although I mentioned the fact that there were some methodological issues with the study, it seems that there is some more. First, I would like to thank Prof Bernd Mayer for noticing and further exploring some issues related to that study.
Here are two ways you can help vaping this week.
1. No matter where you reside please register https://epetitionen.bundestag.de/epet/registrieren.html so you can support German vapers petitions to their government. Full instructions in English on how to register can be found here https://www.facebook.com/notes/norbert-zillatron/about-petitions-to-the-german-parliament-bundestag/1647078682200731?hc_location=ufi You MUST register on the system for your signature to count on any future petitions.
2. A second call to vapers EVERYWHERE. The Totally Wicked legal case goes to court on the 1st of October. Please print off the downloadable support form http://article20legalchallenge.com/support-the-legal-challenge/ and collect as many signatures as you can. Anyone can add their support, vaper or not, regardless of which country you are from. This court case could have real international impact if it is successful, and it is far more likely to be shown serious consideration if it is shown to have widespread support.
Irish Vape Vendors Association's (IVVA) Gillian Golden in TheJournal.ie:
"The IVVA would welcome sensible, evidence-based and proportional regulations for these products, such as childproof caps on liquids, not advertising to minors and ensuring the safety of ingredients."
"However, disproportionate and arbitrary measures including the limiting of e-liquid bottles to 10 ml in size, a cap on nicotine concentration levels, total bans on advertising and an overly burdensome notification process, all have the unintended consequence of making e-cigarettes more expensive and less attractive to smokers, and will negatively impact on the small businesses in the sector."
"If we really want to see the public health gains that these alternative and safer products can deliver, they must be regulated proportionately, in relation to the incumbent and far more harmful tobacco cigarette."
RTE News
The Department of Health will not extend the smoking ban to include e-cigarettes and vaping devices. RTÉ Prime Time has learned that the Department has examined whether to include the growing sector in the workplace smoking ban, but was not able to do so because the evidence of the harm caused by e-cigarettes was not strong enough.

It will be up to individual premises and business owners whether they allow the use of e-cigarettes or not….
RTÉ Prime Time – 20th January 2014

Bardia Rezaei – The Mind Unleashed
Forget what you think you know about nicotine. Most people see nicotine as a vile, fiercely addictive substance that takes a large share of the blame for the multitude of deaths occurring around the world as a result of smoking.

But there's another side to the story. As well as having medicinal benefits, nicotine has untapped potential as a cognitive enhancer, boosting attention, working memory and more….
Christie Aschwanden – FiveThirtyEight Science
If you followed the news this week, you might think that teens who try electronic cigarettes are bound to take up Marlboros too. "Yep, e-cigarettes are a gateway to smoking," read a news story published by the Fred Hutchinson Cancer Research Center. "Teens who vape appear more likely to smoke" was the headline at Reuters, and CBS Boston ran a story titled "E-Cigarette Smoking Gateway To The Real Thing, Study Finds."

This is what happens when 16 people are made to represent an entire population….
A Gateway, or Harm Reduction? – Lee Johnson
It should come as a surprise to precisely nobody that a recent study found that teenagers are using e-cigarettes to vape pot. The headline finding is that almost one in five teens who'd tried vaping e-liquid had also tried vaping marijuana, but – as always – such an opportunity couldn't be allowed to pass by without attempting to blame e-cigarettes for what happened. The authors point out that more research is needed to investigate the idea that e-cigarettes might be a gateway to marijuana, but Reuters didn't hold back….

Todays featured image "borrowed" from vaperev