Vaping Digest January 9th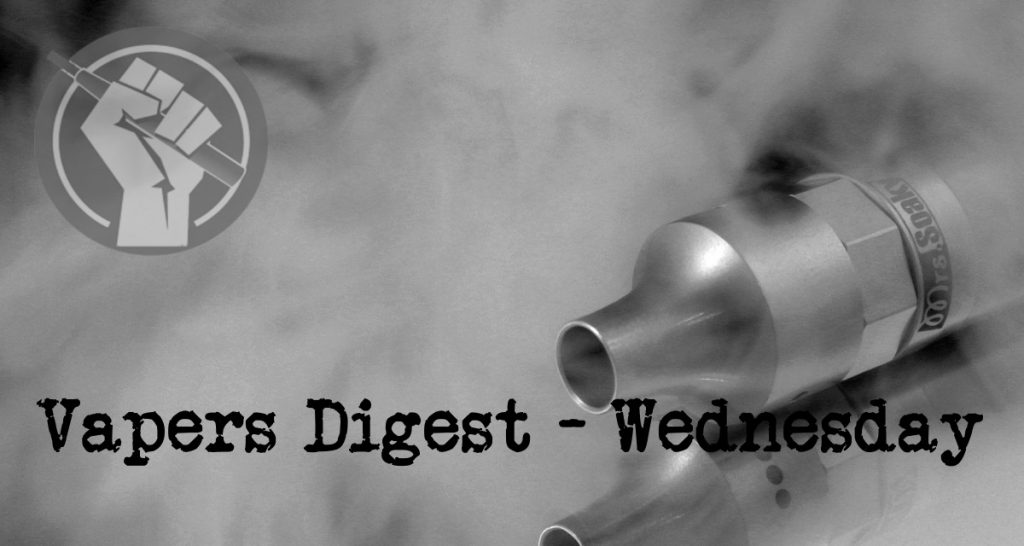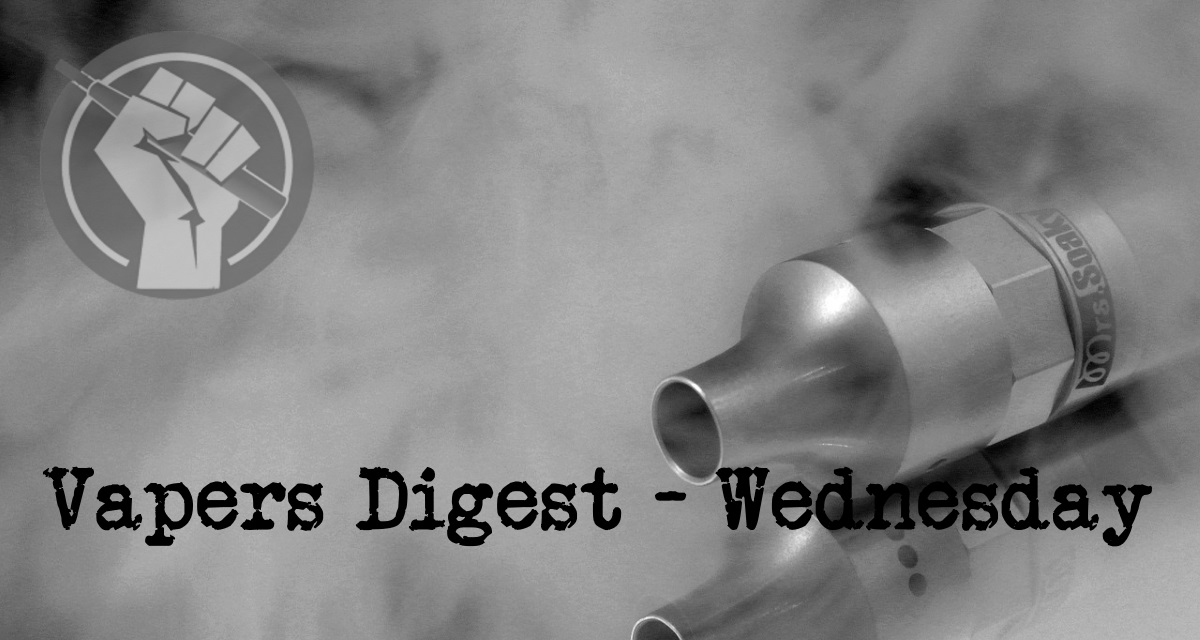 Wednesday's News at a glance:
What is the value of peer involvement in advancing tobacco harm reduction? ~ The War Against Vaping: Déjà Vu All Over Again ~ Teen Vaping Is Bad, but the Alternative Is Worse ~ Smoke Shaming Has Gone Too Far – How I "Deprogrammed" Myself ~ UK vaping regulation after Brexit, House of Commons 07/01/19 ~ You Don't Know Nicotine ~ Misperceptions are Common ~ Health Secretary Wants Targeted Campaigns ~ Brexit and Vaping Debated ~ Juul combats criticism with new TV ad campaign ~ Epidemic from Surgeon General is Fraud
Caitlin Notley

,

Sharon Cox

,

Sarah Jakes

and

Louise Ross, Harm Reduction Journal
E-cigarettes are considered a disruptive technology [1], evidencing rapid growth in the financial market and attracting a distinct new customer base of would-be quitters, especially in Great Britain and the USA. Where use is permitted, and regulation is favourable to users [2], e-cigarettes have become the most popular method of smoking cessation [3] and for many are a long-term alternative to smoking [4]. Outside of a medical lens, vaping can be recreational, not just a smoking cessation aid [5]. Simply trying vaping has, for many, had the happy side effect of encouraging smoking cessation through a non-medicalised route.
Brad Rodu, Tobacco Truth
A document in the University of California San Francisco tobacco industry archives describes the hostile reaction in 1995 to my smokeless tobacco harm reduction strategy for smokers (here).  Opponents used messaging they would later redeploy against e-cigarettes: (1) all tobacco is dangerous, (2) medicines work, so substitutes aren't needed, and (3) the children.
Raymond March, Independent Institute
In July 2017, the Food and Drug Administration enacted a comprehensive plan to regulate tobacco and nicotine products. The goal of this plain was "to better protect kids [from nicotine addiction] and significantly reduce tobacco-related disease and death." Although most of the FDA's efforts involved creating educational materials and bolstering warning labels, recent proposed regulatory changes have been described as a "historic crackdown" of the nicotine and tobacco products market.
---

---
, VapeBeat
The insidious culture of smoke shaming that has developed over the past three decades has now reached fever pitch, losing sight of its actual goals. We need a new way to deal with smoking, and shaming current smokers into submission is NOT it…
---
#FDA is broadening the reach of its "The Real Cost" Smokeless Tobacco Prevention campaign – which originally aimed to educate nearly 600K male teens in 35 rural U.S. markets – to place new ads in 20 states to ultimately reach nearly 3 million more youth. https://t.co/ptuNMOqPWK

— Scott Gottlieb, M.D. (@SGottliebFDA) January 8, 2019
---
---

---
Dave Cross, Planet Of The Vapes
'A Billion Lives' was a celebrated cinematic first, picking up a raft of awards and rave reviews for the powerful way it told the story of vaping and those who campaign against it. Now the team behind that success are working on their next project: 'You Don't Know Nicotine'.

You Don't Know Nicotine is a documentary film directed and narrated by Aaron Biebert. It obtains its name from the WHO projected figure that one billion people will lose their lives to tobacco-related disease over the next twenty years.

Dave Cross, Planet Of The Vapes
Research from King's College London finds smokers and ex-smokers in the UK overestimate the harm from vaping, with fewer than 6 out of 10 accurately believing that e-cigarettes are less harmful than tobacco cigarettes.

Samara Wilson, Timea Partos, Ann McNeill, and Leonie Brose discovered that misperceptions appear to be on the increase and are particularly strong in smokers and those who have never tried vaping.
---

---
Dave Cross, Planet Of The Vapes
Health Secretary Matt Hancock has taken time away from all things Brexit to launch the "10-year plan to safeguard the NHS". Part of this has involved him declaring that the NHS should stop "punishing" everybody and target public health messages about smoking directly at those who need them.

Smokers are to be targeted directly in a wave of adverts, according to Hancock, demanding that they change their lifestyle. "Attitudes have to change for the health service to thrive, and that people must take far more responsibility for their bad health," he said.
Dave Cross, Planet Of The Vapes
Steve Brine, the Parliamentary Under-Secretary of State for Health and Social Care, led a debate in the House of Commons, on the draft Tobacco Products and Nicotine Inhaling Products (Amendment etc.) (EU Exit) Regulations 2018, on the first day back following the Christmas break.

Brine began: "Smoking causes 78,000 deaths a year in England, accounting for 16% of all deaths annually. The United Kingdom is a global leader in tobacco control and the Government are committed to ensuring that we remain so after we leave the European Union."
---
featuring adult smokers who quit after switching to e-cigarettes
Angelica LaVito, CNBC
Juul, the e-cigarette company that has become ubiquitous among teens, is launching its first television ad campaign targeting adult smokers as it faces criticism that its fruity flavors are designed for underaged users.

The San Francisco-based e-cigarette company plans to launch over the summer its new TV campaign, featuring testimonials from adults who have used Juul to stop smoking cigarettes, executives said. The ads are likely to draw some controversy. Tobacco companies have long been restricted from most TV or print advertising, with marketing regulations stretching back to the 1970s. Federal and state regulators haven't yet applied the same standards to e-cigarettes, which are a relatively new product.
Kevin Crowley, Vapinglinks.blog
Despite lack of evidence, U.S. Surgeon General Jerome Adams straightened his gig line and took his orders by announcing (and will stand by) his fraudulent claim of e-cigarette use by teens being categorized as an epidemic. Prefaced months ago as 'preliminary data' and 'unreleased numbers' by Dr. Gottlieb, anti-tobacco groups began chanting warning signs of an 'epidemic' to mass media early in 2018.
---
Visit Nicotine Science & Policy for more News from around the World

---