Vaping Digest 2nd October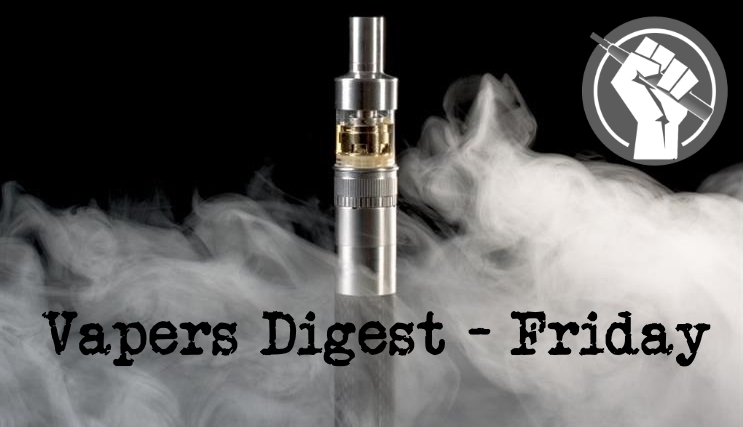 Friday's News at a glance:
European Commission SCHEER scientific opinion on e-cigarettes – Respond to the SCHEER consultation – Harry's Blog 105: Sheer Heart Attack – Ex-chain smoker 'saves NHS £500k – WVA Responds to SCHEER – Louisiana Lunacy – French Ignorance Getting Worse – UKECRF Research Roundup – Parliament – Federal Appeals Court Hears Deeming Rule Challenge – Yale Study on Lung Disease Forecasts Dire Consequences for Flavor Bans – Vaping in Australia – Colin Mendelsohn is here! – Belgium's vaping law 'still too vague' – Nicotine Science and Policy Daily Digest
Scientific opinion on e-cigarettes – a guide for policymakers
Clive Bates, The Counterfactual
On 23 September 2020, the European Commissions' Scientific Committee on Health, Environmental and Emerging Risks (SCHEER) provided its Preliminary Opinion on Electronic Cigarettes (context & abstract, preliminary report PDF).  This opinion is important because it is one input to the report on the implementation of the EU Tobacco Products Directive 2014/40/EC, under Article 28 of the Directive.  This review should complete by 20 May 2021, and it may form the basis for a further revision of the Tobacco Products Directive.
ETHRA
Every minute you can spend on this will be a minute well spent. The SCHEER Preliminary Opinion on electronic cigarettes, an important element in the TPD evaluation, has now been published. There is a public consultation for the Opinion, which ends on 26th October.

We are concerned by the report and fear it will be used to argue for harsher restrictions in the EU TPD, including e-liquid flavour bans.

Our first reading of the Preliminary Opinion leaves us with the impression that it is heavily biased and has huge flaws. Here are some of our general observations:
---

---
Harry Shapiro
Fans of the rock band Queen will instantly recognise this blog title as the title of their 1974 album. Fear not though; what follows is not an attempt to link rock 'n' roll with the development of tobacco harm reduction. Instead it is a rather neat (or clumsy, depending on your view) way of exposing yet another increasingly tiresome example of how international scientific and medical organisations put the lives of millions of smokers at risk, by continuing to peddle fabrications about the 'dangers' of safer nicotine products.

Next year, the European Tobacco Products Directive (TPD) is up for review. Politicians will have to decide if the TPD needs amending. An important part of that process will be consideration of the report commissioned by the EU Scientific Committee on Health, Environmental and Emerging Risks (SCHEER).
---
"Throughout the year, ETHRA has spoken with one voice in an attempt to counter or curb hostile policies towards vaping" #SayYesToTHR
L'ETHRA : première bougie, premier bilan https://t.co/cjgmOvaWdy

— European Tobacco Harm Reduction Advocates (@europethra) October 1, 2020
"Le problème général avec le rapport SCHEER est qu'il ne donne pas une information scientifique pertinente aux responsables politiques. Pourtant il est un entrant du processus de définition de la politique de l'UE concernant la révision de la TPD"https://t.co/nUH7hUQbOr

— aiduce (@aiduce) September 30, 2020
---
Berny Torre, Daily Star
A former 50-a-day smoker says he's saved the NHS up to £500,000 by helping others kick the habit with his old vapes.

Richard Pruen chain-smoked roll up cigarettes for nearly 30 years until the 2007 smoking ban forced him to take up vaping in his work van.

By 2009 Mr Pruen had kicked the habit entirely – and claims his once chronic asthma has now been "cured".

Now the 48-year-old approaches smokers and tries to convince them to take up vaping. Anyone who shows interest is immediately offered one of his vapes.

Five from Dave Cross, Planet of the Vapes
The World Vapers' Alliance (WVA) has fired off a rapid response to the report published by the EU Scientific Committee on Health, Environmental and Emerging Risks (SCHEER). We reported on the committee's "preliminary opinion on electronic cigarettes" yesterday, highlighting a number of glaring faults and its reliance on corrupt research purporting to be science.

The SCHEER report concluded among other things that there is moderate evidence of vaping causing irritation to the respiratory tract, strong evidence that vaping impacts the cardio-vascular system, and that vaping is a gateway into smoking. To come to those conclusions, it relied on fraudulent and pseudoscientific findings made by the likes of David Bareham, Jessica Barrington-Trimis, and Stanton Glantz.
The Conservatives introduced legislation banning smoking in cars on October 1st, 2015. The police reported that it had been "an abject failure" 12 months later. Louisiana's Governor John Bel Edwards signed a measure banning vaping in cars into law last week, ignoring evidence on second-hand danger, and giving police officers something trivial to occupy their time with.

A government hailed the Conservative bill to prevent smoking in cars "a landmark in protecting children."

According to the police, it was badly thought out, didn't apply to all vehicles, and created huge confusion when it came to motorhomes, campervans and caravans. Planet of the Vapes predicted confusion and chaos at the time [link].
Last year, a survey conducted by French vaping advocacy group SOVAPE discovered that 45% of French adults thought that vaping is as dangerous as smoking and 80% believed that nicotine is carcinogenic. It has just released findings showing now a shocking 75% of French people do not know that vaping is less dangerous than smoking.

In March, a collection of experts and advocates sent a letter to The Lancet. It was in response to an editorial attacking vaping which included multiple examples of errors and misdirection.

Such coverage, they said, does "a major disservice to evidence-based public health."
The UK E-Cigarette Research Forum (UKECRF) is an initiative developed by Cancer Research UK in partnership with Public Health England (PHE) and the UK Centre for Tobacco and Alcohol Studies (UKCTAS). Among other things, it brings together genuine experts to look at research related to vaping and tobacco harm reduction.

The research briefing is part of a series of monthly updates aiming to provide an overview of new studies on electronic cigarettes. The briefings are intended for researchers, policy makers, health professionals and others who hold an interest in such matters.

Further information about the UKECRF can be found here: [link]
Dan Poulter wonders what will happen now that Public Health England is having its responsibilities stripped away. Emily Thornberry asked about pictorial health warnings on packaging. Lee Anderson wanted to know about the number of people switching to vaping, and Sir Charles Walker was concerned about heated tobacco products.

Dr Dan Poulter, the Conservative MP for Central Suffolk and North Ipswich, asked the Secretary of State for Health and Social Care what his plans were, "for public health tobacco smoking policies and strategies following the merger of Public Health England with NHS Test and Trace and the Joint Biosecurity Centre."
---

---
Hears Deeming Rule Challenge – Jim McDonald
A recent rulemaking policy change by the Trump administration may have been partially prompted by concern over a vaping industry lawsuit challenging the FDA Deeming Rule. That lawsuit is currently being appealed on the grounds that the old rulemaking procedure is unconstitutional.

If the vaping industry plaintiffs are successful, the case could open the floodgates for challenges to other rules issued by federal agencies.

A federal appeals court heard online oral arguments last week in the appeal of Moose Jooce, et al v. Food and Drug Administration, which challenges the FDA Deeming Rule on grounds that it violates the Appointments Clause and First Amendment of the Constitution. The lawsuit, which consolidated three separate complaints by small vaping businesses, was decided in favor of the FDA in February in the Washington D.C. federal District Court by Judge Christopher Cooper.

Forecasts Dire Consequences for Flavor Bans – Elizabeth Sheld
A new study from Yale School of Public Health should serve as a warning to e-cigarette opponents and public health officials pushing e-cigarette flavor bans and restrictions around the country. The Yale research revealed that higher levels of e-cigarette and marijuana use did not result in higher rates of e-cigarette or vaping-related lung injuries (EVALI). EVALI made headlines during 2019 and was responsible for at least 2,800 hospitalizations and 68 deaths.

In fact, the study found that more vaping and marijuana use are associated with few cases of EVALI per capita. Restrictions on e-cigarette products and consequently less use led to higher incidence of lung illness.
Colin Mendelsohn is here!
The law regulating the use of electronic cigarettes is still too vague, the Sciensano public health institute reports on Thursday.

The law "imposes restrictions only on the presence of nicotines in e-liquids. Other substances are not explicitly banned and therefore we still often find them," Sciensano said.

"These are nicotine impurities, volatile organic compounds and diacetyl and acetyl propionyl flavour enhancers. The latter are safe in food but can be harmful when inhaled over long periods of time," said Sophia Barhdadi, a researcher at Sciensano, based on sample analyses.
---
A look back at how things have moved on or otherwise….
Insights from the 2016 and 2017 National Health Interview Surveys
Konstantinos E Farsalinos, Riccardo Polosa, Fabio Cibella, Raymond Niaura, Therapeutic Advances in Chronic Disease
AbstractBackground: This study analyzed the National Health Interview Surveys (NHIS) of 2016 (n = 33,028) and 2017 (n= 26,742) to examine whether e-cigarette use is consistently associated with myocardial infarction (MI) and coronary heart disease (CHD)
Savvas Dimitriou, Australian Vaping Advocacy, Trade and Research, Australian Tobacco Harm Reduction Association
From today, 1 October 2019, online sales of vaping products are banned to South Australian vapers. Local and interstate vendors will face stiff fines for selling even a single strand of cotton to a customer in South Australia.

The negative impact of this regressive legislation is hard to overstate. Businesses will close or move, causing hundreds of job losses and millions of dollars of lost revenue for South Australia. Life-saving vaping products will be harder to access and many vapers will be condemned to returning to deadly tobacco smoking.
---
Visit Nicotine Science & Policy for more News from around the World

---