Vaping Digest 19th October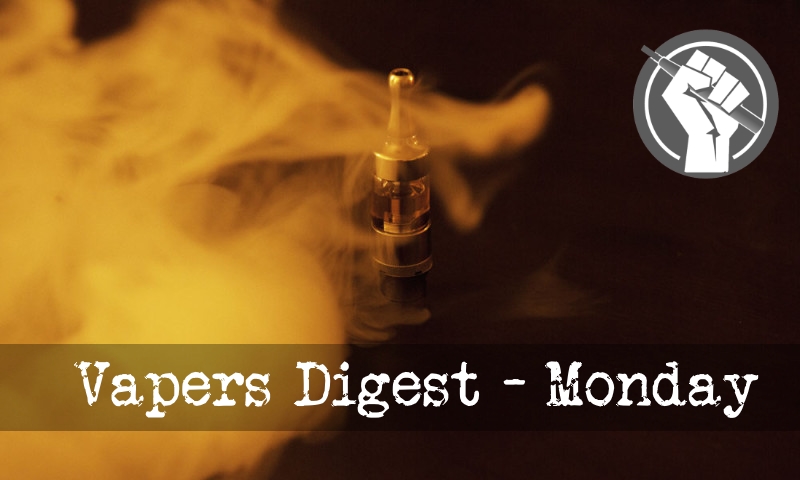 Monday's News at a glance:
Drop in e-cigarette use despite evidence it helps smokers quit – Are ECs successful to help people quitting smoke? – Has vaping peaked in the UK? – Time To Help Smokers Quit! – GSTHR's Burning Issues – Labour Attacks Vaping – Reduced Harm For The Homeless – 86,000 Disposable Vapes Seized – If there's a scientific consensus on e-cigs, it may not be quite what you think – Juul Labs to Exit Germany – Michael's story part 1/4 – Nicotine Science and Policy Daily Digest
It helps smokers quit
E-cigarettes are 70% more effective in helping smokers ditch their habit than nicotine replacement therapy. This is according to a new review undertaken by Cochrane.

However, findings from charity Action on Smoking and Health (ASH) reveal e-cigarette uptake fell in 2020 when compared to 2019. Data from its annual survey with Yougov found that in March 2020 there were 3.2 million e-cigarette users in Great Britain. This is down from 3.6 million in 2019.

Additionally, almost all users are smokers or ex-smokers – with low use among those who have never smoked.
Catania Conversation
Cochrane Library is a collection of databases that contain different types of high-quality, independent evidence to inform healthcare decision-making. The Institute analyses, thanks to topic-experts, all evidence relating to a particular health and social care topic, carrying out systematic reviews.

This particular study was due because of the grey area around the effectiveness of e-cigarettes to help people stop or reduce smoking. Scientific research hasn't been able yet to provide a comprehensive answer on how well they work, and whether they can deliver more safely nicotine compared to traditional cigarettes. Hence, some governments, organizations, and advocacy groups continuing to discouraged any further advance social campaign on this, citing the lack of evidence of safety and benefits of e-cigarettes.
---

---
Simon Clark
I've written about this several times (see links below) so at risk of repeating myself here are a few home truths that many vapers (and vaping advocates) seem reluctant to hear or address.

The initial surge in popularity of e-cigarettes (2010-2014) was based not on confirmed smokers switching to e-cigarettes but on those who were actively looking to quit but had previously struggled to do so.

In the words of Mark Littlewood, director-general of the Institute of Economic Affairs, at an event sponsored by PMI and entitled 'How long until smoking is history?', the initial surge in e-cigarette use was a classic example of "low-hanging fruit" syndrome.
---
---
Dr Joe Kosterich
Regular readers will know that I am Chairman on Australian Tobacco Harm Reduction Association (ATHRA). The organization has been lobbying for three years to legalise vaping in Australia so that the death and illness toll from smoking can be reduced.

It is no secret that in the 1980's Australia led the world in reducing smoking rates but that over the last decade virtually no progress has been made. Quit rates are falling faster in the UK, USA, EU and Japan to name a few jurisdictions – where tobacco harm reduction is supported.

Three from Dave Cross, Planet of the Vapes
Viscount Ridley and Mark Pawsey MP welcomed the official launch of the Global State of Tobacco Harm Reduction (GSTHR) report, at Parliament in 2019. Now, two years on, everyone can attend the follow-up as Knowledge-Action-Change launches Burning Issues: The Global State of Tobacco Harm Reduction 2020 in a live online event on Wednesday 4 November at 10:00GMT.

Burning Issues, the major new report, documents both the advances and significant challenges facing tobacco harm reduction in 2020.

The follow up to the No Fire, No Smoke report is the second in a biennial series from the GSTHR, a unique project established to map the development of tobacco harm reduction and use, availability and regulatory responses to safer nicotine products around the world.
The Devonshire and Meads branch of the United Kingdom's Labour Party, based in Eastbourne, East Sussex, says it is working in the Ward "to make it a better place to live for everyone in our community." This contrasts strongly with its promotion of a press release from Black Buffalo on Facebook, where the company makes some wild allegations.

"Black Buffalo is the world's only smokeless tobacco alternative that delivers the same experience as traditional smokeless products, just without any tobacco leaf or stem – the taste, the texture, the rich dark colour and, yeah, the nicotine," says the company. [Link]
Homelessness is strongly correlated with a propensity to smoke and engage in risky smoking behaviours. Many researchers who have spoken about the benefits of vaping have highlighted how the homeless community faces huge difficulties with accessing reduced harm products. Clients in Manchester's homeless hotels have benefitted from a targeted approach to help them switch.

Planet of the Vapes reported in 2018 how Doctor Smita Pakhalé was the beneficiary of a grant from the Canadian Institutes of Health Research and planned to study how alternative nicotine products could help the homeless of Ottawa. [link] She found, "a programme focused on tobacco dependence, easily accessible in the community and led by community peers with lived experience is feasible to implement and has the potential to support positive life changes."
---

---
Jim McDonald, Vaping 360
U.S. Customs agents seized 86,000 disposable vapes Wednesday at the Port of Lehigh Valley in Allentown, Pennsylvania. Customs and Border Protection (CBP) says the products were being shipped to an address in Northampton County, PA, and will be destroyed.

The shipment included 216 cartons, with the contents described on shipping manifests as "LED lights." The devices were Alphaa Onee Plus disposables (see image below), which FDA inspectors determined "violated the Federal Food, Drug, and Cosmetic Act (FD&C Act) as misbranded consumer goods being imported by an unauthorized agent," according to CBP.
It may not be quite what you think – Aidan Semmens
Is there a scientific consensus on the harmfulness of e-cigarettes? If your views, like most people's, are based largely on what you hear from mainstream media, you might well think there is.

The rash of lawsuits breaking out all over the US against Juul; the constant association of the inaccurate term "epidemic" in assocation with vaping; the frequent assertion by legislators, notably in Asian countries where smoking remains a major source of tax revenue, and by certain prominent health charities in the US, that vaping is as dangerous as smoking – all these might well lead a reasonable person to assume that statement is scientifically accepted fact. But it's not.

Tobacco Reporter
Juul Labs will withdraw from Germany at the end of the year, reports W&V, citing a company spokesman in Hamburg.

The company said it needed to set priorities in to be successful in the long term. "In this way one can invest in research and development and future products in core markets," it stated.

German consumers will be able to purchase Juul products until stocks run out. Following a wave of layoffs, Juul's German subsidiary had only about a dozen employees left, which have now been terminated, as well.
Michael Johnsen MP is a NSW Member of Parliament who quit smoking with vaping.
---
A look back at how things have moved on or otherwise…
Mike Rogoway, The Oregonian
Oregon vape shops won a temporary stay Thursday on the governor's flavored vaping ban, putting a halt to the action just two days after the ban took effect.

The Oregon Court of Appeals ruling appears to apply only to tobacco-based vaping products, sold under the oversight of the Oregon Health Authority. It leaves the ban in place on marijuana vaping products regulated by the Oregon Liquor Control Commission.
Is Dehumanizing Propaganda – Amelia Howard
On October 4th I received an email from a Wall Street Journal reporter who wanted my thoughts on a study about "bot-marketing of e-cigarettes" for a story he was planning.

I figured this was about a recent report from the British company Astroscreen, who told Wired UK that they discovered a "coordinated, inauthentic social media campaign has been explicitly targeting key U.S. policymakers in an attempt to force them to withdraw plans for anti-vaping legislation." Ironically, Astroscreen had built a bot to do their work for them, and because the bot is "proprietary machine learning technology" (translation: no one but the authors can see how or why they came to their conclusions), there is really no way to judge the validity of their conclusions.
---
Visit Nicotine Science & Policy for more News from around the World

---