Vapers Digest July 23rd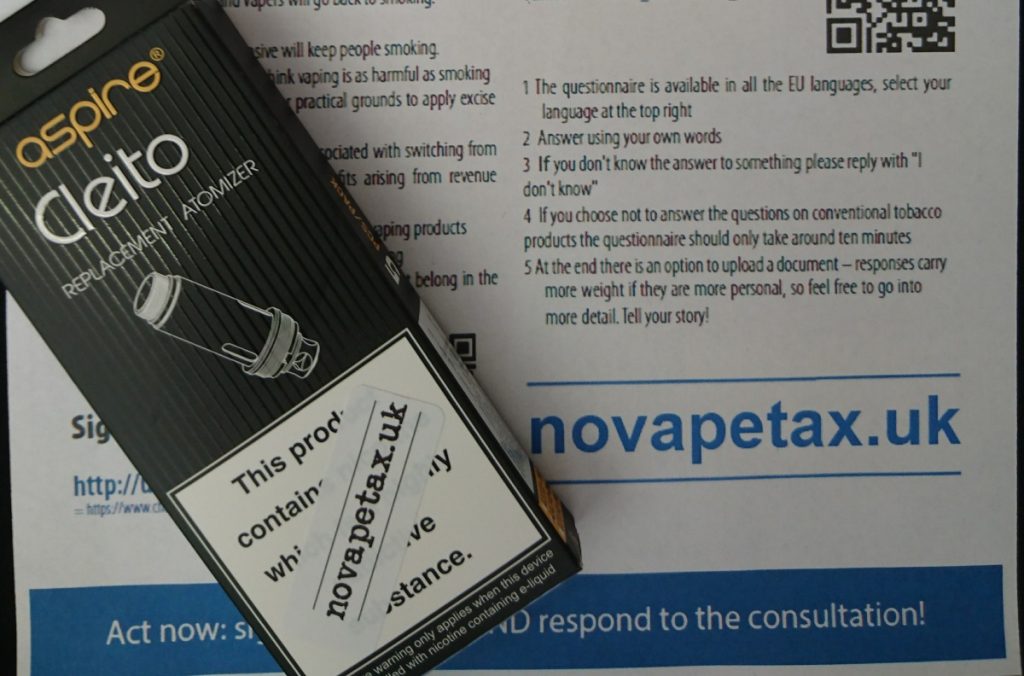 Monday's News at a glance:
Harry's blog 64: What if…..? – Challenging a bad tobacco law – UK faces a vaping dilemma – How Low Will They Go? Discouraging Smokers From Switching – The Big Public Health donkeys – Users Sue Juul for Addicting Them to Nicotine – Vapers' outrage over 100 per cent tax – Is the American Vaper an Endangered Species? – Exhaled e-vapor particles evaporate in seconds – High Temp Vaping Is OK Says Research – Is Tobacco Industry's innovation a win for public health? – Smoke-free alternatives to cigarettes – Group left disappointed at confusing advocacy – Vaping In The News July 21st – Nicotine Science and Policy Daily Digest
Harry Shapiro
Over the years, the major companies have faced endless law suits on the basis that they both lied about the dangers of their products while also withholding information they knew would prove the cases against them. Eventually in the USA, the companies settled through the Tobacco Master Settlement Agreement which means they will be paying forever. Although product liability must have been an important part of the litigation, manufacturing, selling and promoting cigarettes was not a crime. So key to the issue was the companies' responsibilities to their consumers, in other words, issues of morality, ethics and rights.
The legal challenge against the EU ban on snus
New Nicotine Alliance
Objectives: to outline the experience of a nicotine consumer group (New Nicotine Alliance UK) in using legal mechanisms to challenge the ban on snus. Background: Snus is a popular and effective harm reduction product which has helped thousands in Sweden and Norway to avoid the risks of smoking. As a result Sweden and Norway have the lowest rates of lung cancer and other tobacco-related disease in Europe. But the sale of snus is banned throughout the EU, except for in Sweden.
---

---
Discouraging Smokers From Switching
Carl V. Phillips, Daily Vaper
Tobacco controllers like to pretend their opposition to vaping is all about kids and nonsmokers doing it. Most pay lip service to saying smokers switching is a good thing, but few really believe this. Their goal of total prohibition is far more threatened by low-risk products than by smoking, and so their political efforts try to discourage vaping by anyone. Tobacco controllers also like to debase the scientific publishing process, taking advantage of the trust that non-experts place in journal papers to use them for propaganda.
Terry Barnes
Public health Pooh-Bah bullies are at it again. With the Victorian and federal elections heaving into sight, this week a coalition of twenty-four public health and medical organisations, including the Cancer Council Victoria and the Australian Medical Associations, issued a manifesto calling for the virtual elimination of smoking by 2025.

'Victoria must eliminate the uptake of youth smoking and increase the number of adult smokers', the do-good manifesto declares. And what does it offer as the wonder weapons to win the war on smoking?

Just these five scathingly brilliant ideas:
---
---
As ecigarettes puff up the glamour – Linda Bauld
In 2014, the Oxford dictionary's choice of word of the year was "vape" to mark the rise of electronic cigarettes. Now there is a new word and another controversy to grapple with — "juuling". Juul, the US's most successful ecigarette brand, launched in the UK last week. Known as the "iPhone of ecigarettes", it looks nothing like its predecessors, some of which resembled a plastic cigarette or a fountain pen.
Mawsley, Planet of the Vapes
A randomised control trial, conducted by a team of researchers in Belgium, looked at the impact of high temperature vaping on endothelial cell function, arterial stiffness and oxidative stress. They concluded that high temperature vaping has no impact and any effect is solely attributable to the presence of nicotine.

Martin Chaumont et al came from various departments at the Université Libre de Bruxelles. The team noted that several studies have claimed to find endothelial dysfunction, oxidative stress imbalance and arterial stiffness increase after vaping.
---

---
A win for public health? – Joseph Magero
I'm sure by now you must be familiar with e-cigarettes and smokeless tobacco, which allow smokers to continue using nicotine but without the deadly smoke which is responsible for the deaths of half of all lifelong smokers. Since people smoke for nicotine but die from tar, safer alternatives should be encouraged. It has long been known but tragically under-explained, that it is the smoke that comes from lighting a cigarette that causes smoking related diseases, not nicotine. I also came to find this out much later in my years of tobacco control advocacy.
An Endangered Species? – Jim McDonald
Vaping in the United States is declining, and fewer of the people who say they use vapor products are ex-smokers.

If the estimates drawn from data collected in the 2017 National Health Interview Survey(NHIS) are correct, the number of vapers fell from 7.80 million in 2016 to 6.88 million last year. That's more than 900,000 fewer vapers.
EurekAlert
Amsterdam, July 23rd 2018 – A new peer-reviewed study published in the prestigious journal Nicotine & Tobacco Research shows that exhaled e-vapour product particles are actually liquid droplets that evaporate within seconds.

"No accumulation of particles was registered in the room following subjects' vaping. This shows us how fundamentally different exhaled e-vapour particles are compared to those released when smoking conventional cigarettes, the latter of which linger in the air for longer periods of time," said Dr Grant O'Connell, Corporate Affairs Manager at Fontem Ventures, and senior author of the study.
For Addicting Them to Nicotine
The San Francisco-based e-cigarette company, is under pressure from parents, schools, public health advocates, lawmakers, and the Food and Drug Administration for its popularity with younger users, who have gravitated to Juul's discrete rechargeable vaping device and nicotine pods in flavors like mango and fruit medley. Now come the lawsuits.

Group left disappointed at confusing advocacy
Hāpai Te Hauora is calling for sensibility and improved focus on smoked tobacco cigarettes given its devastating history and continued harm on Māori health.

Last week the Asthma and Respiratory Foundation NZ spoke to Māori media using the ASH Year 10 Study that shows an increase in rangatahi (youth) experimenting with vaping devices from 20% in 2014 to 28% in 2016. Asthma and Respiratory Foundation NZ omitted from their story that of all those who experimented with e-cigarettes less than 3% are regular weekly or daily users.
Sandeep Singh Grewal
BAHRAIN's vaping community is up in arms after the government slapped a 100 per cent tax on e-cigarette liquids.

Authorities have extended a sin tax on tobacco, fizzy drinks and energy drinks to include e-cigarette liquid, doubling the price of all new vape juice imports.

The product was slapped with excise tax on July 12 without any formal announcement, after being classified as "tobacco".
Dr Moira Gilchrist
Dr Moira Gilchrist, Vice President of Scientific and Public Communications at PMI Science, discusses how technology is enabling a shift in the tobacco and nicotine market towards a future in which cigarettes are replaced by smoke-free alternatives.
The Marlboro Man was one of the most iconic and impactful symbols of the past century. Tough, hardworking, self-sufficient and an advert for one of the biggest causes of death in the UK – cigarettes – he is both reviled and revered by all those who remember Phillip Morris International's (PMI) advertising sensation.
Kevin Crowley, Vaping Links
Strategic and ethical issues in antismoking ~ Why Tobacco Stocks Have Lost Around 20% This Year ~ Juul Madness ~ Changing patterns of first e-cigarette flavor ~ A Tragic Story ~ Truth Initiative Endorses and Condemns Vaping ~ Regulation of Flavors in Tobacco Products ~ Banning Flavors: The Core Argument Is Based On Gaslighting, Not Evidence~ Naked 100 eLiquid Donates $50K to CASAA ~ Speaking of Trolls
---
A look back at how things have moved on or otherwise….
Submissions to Australian parliamentary inquiry into e-cigarettes
Clive Bates, The Counterfactual
Really, it should be a no-brainer! But here is an effort to encourage Australia's legislators to look beyond the unaccountable clique that dominate Australia's tobacco control field, and instead to look kindly on lifting the absurd Australian de facto prohibition of e-cigarettes and other low risk nicotine products.

Let's boil it down to its essentials: supporters of e-cigarette prohibition somehow think it makes sense to deny at-risk citizens, smokers, access to much safer products that are alternatives to the market leader and to only allow the most dangerous products, namely "tobacco prepared and packed for smoking", onto the consumer nicotine market.
Dick Puddlecote
So, the UK government's tobacco control plan (TCP) was finally published today. I've had a read of it and was going to write a few words about the whole thing but I'd instead direct you to Snowdon for an overall critique, and NNA for a short but sweet viewpoint of the vaping elements.

Instead, let's talk about some people in north west England for whom the TCP must have come as a bit of a nasty pill to swallow.
The Pub Curmudgeon
I spotted the sign on the right in the Prince Rupert in Newark, Nottinghamshire, which belongs to a small pubco called Knead Pubs. Similar blanket bans on e-cigarettes are commonplace, most notably in Wetherspoon's, but the the faux-politeness of this one is particularly grating. It's not much consolation to vapers that using e-cigarettes indoors is legal if the pub behaves as though it isn't.
---
Visit Nicotine Science & Policy for more News from around the World

---