Vapers Digest 9th Feb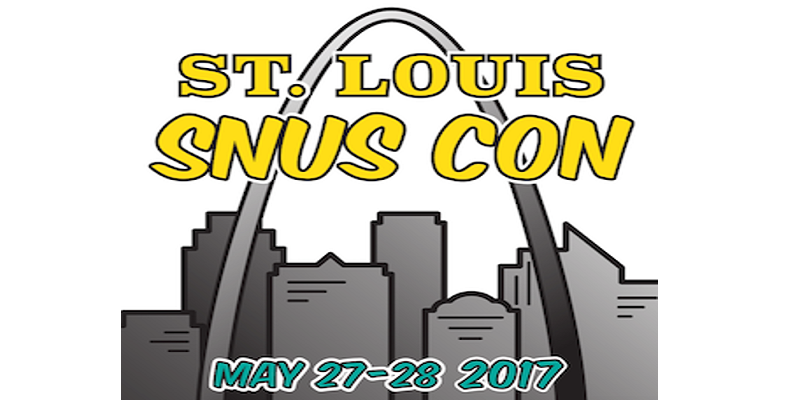 Thursday's News at a glance:
It's A Good Country If It Agrees With Simple Simon – Controlling tobacco roads – 'Calling out' the Zealots in Tobacco Control – Stop the junk science on vaping – Vaping "far safer" than smoking – Good, honest, ethical and open minded – Complicated Models Can't Alter the Data – Much Ado About Dripping: – E-cigarettes, not prohibition – End the Smokeless Tobacco Misinformation Campaign – Nicotine Science and Policy Daily Digest – Thursday, 9 February 2017
If It Agrees With Simple Simon – Dick Puddlecote
Simple Simon Chapman has been heroically doing his Canute impression at The Conversation by employing global cherry-picking on steroids to pretend a bunch of vaping truths are actually myths. Comical stuff like this for example.

9. There's no good evidence for e-cigarettes being a gateway to smoking in young people 

Centers for Disease Control data from 2015 demonstrate a concerning sudden cessation and plateau in the previous decline of US high school students smoking tobacco, while e-cigarette use is skyrocketing.

Yeah OK, oddball.
Paved with good intentions – Kevin Crowley
Health officials, politicians and distinguished "experts" have, with all intents and purposes, descended into subliminal tobacco promotion – pro bono. Nice work! Despite fictitious and contrived positions against tobacco, they have consumed themselves by demonizing e-cigarettes.

The tobacco companies didn't have to ask. The pharmaceutical companies sit quietly on standby. Healthcare organizations are dancing in the streets – still bleeding from loss of revenue. Government officials can barely contain themselves.
In Tobacco Control – Bolton Smokers Club
I mentioned in last night's post how a Zealot became hysterical when she was asked 'whose children' she was referring to when she demanded that 'our' children should be protected from SHS. The likes of ASH ET AL, and Arnott are very fond of manipulating words and phrases. For example, they might say, "We are worried that…" Who are the "WE"?
---

---
E-cigarettes don't turn kids into smokers – Christopher Snowdon
Ever since e-cigarettes became mainstream consumer products circa 2012, there has been a steady flow of anti-vaping scare stories. In the last 12 months, it has become a flood. The stories nearly always emerge from the US, usually from California, and focus to three claims: that e-cigarettes are as dangerous as smoking, that they don't help people quit and that non-smokers who use them are more likely to start using tobacco cigarettes.
---
---
The Irish Vape Vendors Association (IVVA) – News Talk
The Irish Vape Vendors Association (IVVA) – which represent retailers of vaping products – has called on the Irish Cancer Society to follow their UK counterparts and back the study.

The IVVA is also calling for government policy changes to encourage people to make the switch away from tobacco based cigarettes.

Changes would include support and information on vaping products within the HSE's published information on quitting smoking – and reversing the ban on e-cigarettes at HSE facilities.
KI researcher OP-ED on the diabetes issue from snus – Atakan Erik Befrits
"A single study can never give the final answer to a research question. We would still like to say that the current study is an important addition to the existing knowledge on tobacco and type 2 diabetes" Associate professor Sofia Carlsson and Professor Cecilia Magnusson conclude.
---

---
Smoking Among Youth and Young Adults Is Way Down
Brad Rodu, Tobacco Truth
Smoking among high school students declined from almost 16% in 2011 to 9% in 2014 – a reduction of 43% in just three years.  That is according to data from the National Youth Tobacco Survey (NYTS) that I recently published (here).

Now two researchers at the University of California San Francisco, Lauren Dutra and Stanton Glantz, torture the NYTS data to support a perceived "lack of a demonstrable acceleration in the long-term rate of decline" in youth smoking after 2009.
How the Media Made Dripping Sound Like a Public Health Crisis
"Your child could be 'dripping' – and it's extremely dangerous," according to the intrepid reporters over at NBC2.

The Sun dove right into the deep end with their headline: "VAPE ABUSE New e-cigarette 'dripping' craze that gives teens stronger hit 'increases risk of exposure to harmful toxins'"

"Vape abuse," seriously? So what the hell has happened?
---

---
Are the best way to reduce smoking – Patrick Hannaford
Anti-tobacco crusaders are becoming increasingly honest about their end goal of banning smoking, with the Cancer Council of Queensland calling for a total ban on tobacco sales to anyone born after 2001.

This will cause more harm than good. The Cancer Council should instead embrace new, safer alternative to smoking, like e-cigarettes.

The proposal was part of a survey released by the Cancer Council of Queensland this weekend.
End the Smokeless Tobacco Misinformation Campaign – Brad Rodu
Two internationally renowned tobacco policy experts are urging "the FDA and like campaigns and health information websites" to "follow established ethical principles and accepted communication methods to inform the public of less-harmful tobacco/nicotine products as well as the greater harms of smoking."
---
A look back at how things have moved on or otherwise…
Midnight Musings – Simon Thurlow
Those of you who have been following the fight to save Vaping in Wales will be aware of the battle that Welsh advocates have been waging to save vaping from being banned in enclosed public spaces over the past two years.

Throughout those two years we have been meeting with as many Welsh Politicians as we can and engaging with the science and the scientists responsible for that science. Indeed we counted on, and received, strong support from the likes of Cancer Research UK, Royal College of Physicians, ASH Wales, British Lung Association, Tenovus and the British Heart Foundation….
E-Cigarettes and Smoking Cessation, according to Twitter
Paul Barnes – Facts Do Matter
Last year in June, in the esteemed Tobacco Control journal there was an article talking about promoting vaping and smoking using social media with the inevitable conclusion: "Future studies should examine the extent to which Twitter users, particularly youth, notice or engage with these price promotion tweets." Natch.
Dick Puddlecote
Following Friday's fantastic news that Smokefree South West have lost their funding and are to close in six months, it seems there are many tobacco controllers who are rather piqued that some of us are delighted.

Apparently, it's considered bad form in tobacco control circles for anyone to express such a view. I've seen it variously described as "unpleasant","unnecessary", and "spiteful" amongst other adjectives. For example….
---
Visit Nicotine Science & Policy for more News from around the World

---