Vapers Digest 10th Feb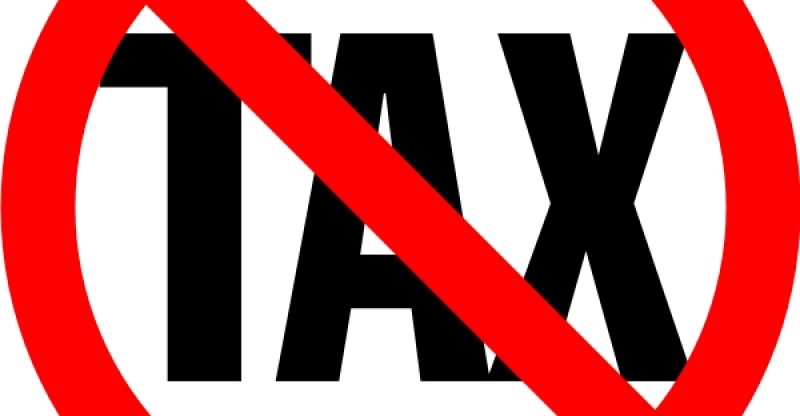 Friday's News at a glance:
Act now to scupper plans for taxation on reduced risk products – Revision of the Tobacco Excise Directive – Say no to the EU vape tax – The BBC And Suspiciously-Timed Snus 'Science' – The Game is Afoot – Why Tobacco Control Will Eventually Collapse – E-cigarettes "Not a Pathway to Smoking" – Banning Flavours in Wales – An easy demonstration of what is wrong with science journalism – What the US can learn from the UK about vaping – E-cigarette seller faces $50,000 fine – Total smoking, e-cigarette ban in all public places – Nicotine Science and Policy Daily Digest – Friday, 10 February 2017
On reduced risk products – New Nicotine Alliance
The EU consultation on excise duties applied to manufactured tobacco  ends on 16th February and includes proposals to tax reduced risk nicotine products. It's vital that nicotine consumers respond to make their feelings known. If the EU permits taxation on reduced risk products the prices will go up and many people will be discouraged from switching. It's simple and quick to respond to the consultation – it only takes around 15 minutes. Vapers in Power has done a useful guide to it, here. The Clive Bates/NNA briefing is here.
The EU Commission is currently collecting consultations about a proposed revision of the Tobacco Excise Directive, changes which would include the taxation of harm reduction products such as electronic cigarettes.

Many Health experts and anti-tobacco organizations have spoken up about the consequences that would come about with the implementation of this tax, with many pointing out how as in the case of the TPD, including tobacco alternatives in this directive will lead to creating confusion in the consumers' minds.
Stealth Vape
Hands up everybody who enjoys paying tax so much that they'd like to pay even more tax in the future? Hmm, it doesn't seem as though there are many who would qualify as tax lovers. The EU Commission is currently asking for European citizens (of which we still are) for their ideas regarding placing an extra tax on vape equipment and liquids. If you haven't already let them know what you think then you'll need to hurry to beat the deadline.
---

---
Dick Puddlecote
Articles on the BBC about snus are about as rare as sightings of Willy Wonka factory tour golden tickets, but just such an occurrence was spotted on Tuesday.

What looks suspiciously like a well-timed piece of trademark tobacco control junk science to muddy the waters in the run-up to a CJEU challenge of the EU snus ban was – as can be expected with a study negative about nicotine – embraced warmly by Nanny Beeb.
Paul Barnes, Facts Do Matter
You may have noticed that I've been talking about Snus a bit recently. It appears that I'm not the only one. Now, if you do a search on Aunty Beeb for mention of Snus, you won't find very much from the last twelve months. In fact before the most recent (junk) article, the last time Aunty Beeb mentions Snus in an article dates back to May 2015 when there was quite a bit of a to do about a certain EU official and a teeny bit of bribery.
Bolton Smokers Club
Disregard the impact of ecigs and look only at smoking prevalence. In the group of 18-19 year olds surveyed, smoking plunged by 54% for males and 64% for females between 2010 an 2015. I would not normally use words like 'plunged' because they are emotional words, and emotional words have no place in science. The word 'decreased' is scientific. But I feel justified in using the word 'plunged' because I just feel like indulging in a bit of devilry.
---
---
ASH Wales Welcomes Report Findings
Wales's leading tobacco control action group, ASH Wales, welcomes new research into the prevalence and frequency of e-cigarette use among young people in Wales.

This latest study – released yesterday by Cardiff University's Centre for the Development and Evaluation of Complex Interventions for Public Health Improvement 'DECIPHer' unit – surveyed 32,479 secondary school pupils from across Wales.

Despite the research reporting an increase in usage among young people, the report also showed e-cigarettes are not providing a new pathway into smoking.
An Open Letter to Public Health Wales – Ashtray Blog
Enjoy sweet e-liquid flavours? If you're in Wales, you could be soon left with a sour taste. Public Health Wales recently announced that while e-cigarettes were safer than tobacco cigarettes, confectionary flavours should be banned.

We've seen many comments from vapers since then saying they like sweeter e-liquid flavours. So we've invited Public Health Wales to visit one of our shops so they could speak to vapers. Below is a copy of the letter we have sent…
---

---
With science journalism – ECITA
The science editor at the Telegraph has just provided a great demonstration why 'experts' are losing trust, how not to report on science, and why misinformation is rife.

The Telegraph published this story – "E-cigarettes act as gateway to smoking for teens, scientists warn". The Telegraph article (authored by their science editor) tells us that:
Guy Bentley, Washington Examiner
British smokers are switching to e-cigarettes faster than anyone else in Europe, according to a report from Ernst & Young, one of the United Kingdom's top accountancy firms.

The number of Brits vaping surged to 2.2 million in 2016, an increase of 55 percent in just three years, bringing the total portion of adults using e-cigarettes to 4.2 percent of the population.
---

---
ProVape
Due to upcoming FDA regulations and restrictions, we have made the decision to cease production and close operations.

We want to send out a HUGE Thank You to all of our customers, dealers and vendors around the world for your support and for sharing your stories and photos with us over the years.

This has really been an amazing experience and we were privileged to have you as our customer. It's been humbling to hear all the success stories and we are truly blessed to be a part of your lives. Thank you!
To Stop LGBT Smoking?  – The Advocate
Conversations about improving LGBT health are dominated by three topics: reducing HIV, improving mental health, and ending the epidemic of suicide in our community. But there is another issue facing LGBT people, and it demands to be addressed: smoking.
Adam Federman, VT Digger
The owner of an e-cigarette store in Castleton says he will close his business rather than pay a $50,000 civil penalty the attorney general's office is seeking.
Adam Tredwell, owner and president of Vermont Vapor, said claims that he violated the Consumer Protection Act's prohibition against "unfair or deceptive acts and practices in commerce" are unfounded.
Keoni Everington, Taiwan News
The Health Promotion Administration (HPA) announced today a proposed law to expand the recent ban on smoking in public places to bars, nightclubs, cigar lounges, and this will include e-cigarettes with violators subject to a fine of up to NT$10,000 (US$312).
---
A look back at how things have moved on or otherwise…
Paul Barnes – Facts Do Matter
In a seemingly all too familiar refrain there's another DoH Director, this time in Rhode Island, making grandiose and thoroughly misleading claims on vapour products. Last May, Dr. Nicole Alexander-Scott became the new director of the Rhode Island Department of Health, where she stated quite categorically that "some" of her priorities included: "addressing disparities in the health-care system and providing high-quality health care to more people".
Louise Ross – Nursing in Practice
I'd be really surprised if any nurse hadn't been told by one of their smoking patients in the last year that they were thinking about using an e-cigarette to stop smoking. Like advisors in stop smoking services, nurses will see patients who have smoked all their lives, have tried and failed to quit, and those who have become disheartened. There are also patients who claim to be happy smoking, and don't want any advice about stopping….
What All Vapers Need to Know – Ashtray Blog
Dihydrogen monoxide is used in pesticides, as a solvent in industry settings and a coolant in nuclear power plants, but you consume it every day.

That's because it's just water. Di-hydrogen mon-oxide: H2O.

Chemicals tend to have pretty scary-looking names, but they're all around us, all the time. "Propylene glycol" sounds almost alien the first time you hear the word. Surely that must kill you? It's even used in anti-freeze!
---
Visit Nicotine Science & Policy for more News from around the World

---