Vapers Digest 13th Feb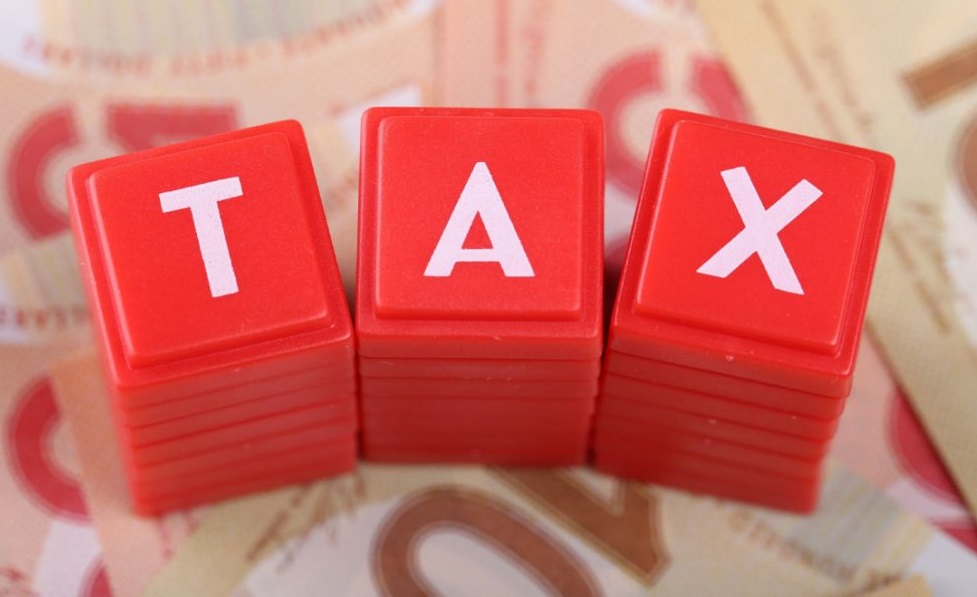 Monday's News at a glance:
Drafting An EU Tobacco Taxation Consultation Response – Freedom From Tyranny – E-cigarettes: Smokers, knowledge is power – But I Am Hardly an Expert – Bans Bans Bans – Health Group is Deceiving Public – 10 Steps to Spotting Junk Health Science – AVCA at GFN17 – GFN UK Dialogues 2017 – Australia's looming e-cigarette ban robs smokers of a chance to quit – Tobacco policy endangers health – Vape stores struggle to stay afloat – Russia to ban e-cigs – Nicotine Science and Policy Daily Digest – Monday, 13 February 2017
Dick Puddlecote
As regular readers know, we often take part in public consultations here, and there is an important one currently open which ends on Thursday 16th February (yes, this week) which I'd urge you to have a bash at.

The EU is planning to make changes to directive 2011/64/EU which deals with manufactured tobacco products, and one of the proposals is to make e-cigs liable for taxation as a tobacco product category. Obviously this is daft, but there is more than just that in the consultation survey…
Bolton Smokers Club
The vote for the Smoking Ban was approved overwhelmingly in the House of Commons. Those that voted for it made an assumption, which is that it was their way or no way. It was a tyrannous assumption. No pub, club, restaurant or other 'public place' could opt out. That is how tyrants operate. Black and white, my way or no way.
Kevin Crowley, Vaping Links
Fear is a lack of knowledge. Knowledge is power. To find valuable information – credible information – about vaping and e-cigarettes isn't difficult. You have to know where to look, understand information as it is presented to you, and use it to make decisions for yourself.

To begin your journey, to expand your knowledge, you have places to go.
Robert Innes, New Nicotine Alliance
One of the outstanding weaknesses in some recent research into e-cigarette use is the obvious lack of knowledge that some researchers and commentators have about the workings of vaping devices. indeed, whether by accident or design, some massive 'bloopers' have been made and those have had serious repercussions. How many smokers have disregarded alternative advice and have continued to smoke?
---

---
Mawsley, Planet of the Vapes
Malaysia, Finland, Hawaii, Estonia, Slovenia and Barbados are rushing to join Thailand, Singapore, and Cambodia in effectively banning a safer form of using nicotine. But, as bans go, nothing compares to the punishment that could greet you if you attempt to vape in Uganda.
Michael Siegel, The Rest of the Story
A Kentucky health group has orchestrated a campaign to deceive the public about the terrible health hazards associated with smoking by downplaying those risks. Sadly, a recent public opinion poll commissioned by the group demonstrated that its campaign of deceit is working. Adults in Kentucky have been completely fooled about the serious health risks of smoking.
Steam Powered Human
After reading the article I came up with 10 much more relevant keys and tweeted them to Jeff. Thinking about it a bit more (I only spent 30 minutes writing the 10 tweets) I realized that expanding on these points might be useful to those wanting some concrete information behind those 10 tweets. It turns out that, at the tenth tweet there's a real argument that shows how the tobacco control policy of abstinence can't succeed while a policy supporting harm reduction will
---
Find out about vaping direct from people who have made The Switch.
---
AVCA would like to attend, as the NZ consumer representative body, the Global Forum on Nicotine that is being held in Warsaw, Poland in June 2017. This is an international conference on alternative nicotine products with a focus on Tobacco Harm Reduction. There are sessions on science, policy and consumer advocacy.
Knowledge Action Change
As part of on-going work in relation to tobacco harm reduction, Knowledge-Action-Change is organising a series of dialogues, to examine the often contentious issues that attach to the use of electronic cigarettes, or vaping, in workplaces, places of entertainment and public spaces.

The series entitled 'How safe is vaping? Media coverage, dilemmas and solutions in work and social spaces' will take place:
---

---
Robs smokers of a chance to quit – Colin Mendelsohn
The Australian Therapeutic Goods Administration's (TGA) recent interim decision to effectively ban nicotine-containing e-cigarettes is a harsh blow to smokers.

Australian smokers will be denied access to life-saving technology estimated to have helped millions of smokers to quit overseas.

Those most affected will be from lower socio-economic and disadvantaged groups, which have the highest smoking rates and are hardest hit by the cost of smoking.
David Bahr
The anti-tobacco crusade has hit a wall. Though great strides have been made in reducing the rate of cigarette smoking, about 15 percent of U.S. adults continue to smoke, and smoking-related illnesses cause nearly 500,000 deaths a year and $300 billion in medical costs annually. That's separate and apart from the $156 billion hit businesses take each year in lost productivity.
Hanover business owner Tony Myers has a vision to employ adults with special needs through his custom apparel and printing business, but he can't do it without his vape shop.

"If you are paying somebody $9/10 an hour, and you're only charging someone $15 to make the item, and it takes 2 hours to make, it just doesn't mathematically work," he said.
---

---
The composition of smoking blends has attracted the attention of Russia's Consumer Protection Agency, Rospotrebnadzor. According to specialists of the agency, smoking mixtures should be either banned or their use should be regulated in accordance with requirements for tobacco smoking.
12 February 2017 – Harry Shapiro,
As a newcomer to the world of tobacco harm reduction, I am continually impressed by the expert forensic scrutiny of the published research much of which is aimed at undermining the positive impact of heat not burn technologies when compared to smoking cigarettes…
---
A look back at how things have moved on or otherwise…
How worried should we be? – Jim McManus
People are, understandably, concerned about the wide news coverage of the conference presentation by Prof Judith Zelikman presented at the American Academy for the Advancement of Science this week. And she has a record of working on small particles and exposures including in pregnancy. She's now making forays into e-cigarettes. But that doesnt necessarily mean either her methods for doing work on this are as finely tuned as they need to be or that the media claim that e cigarettes are as dangerous as tobacco in pregnancy stacks up.
Response to stories suggesting that e-cigarettes are as dangerous as tobacco, or worse, during pregnancy – Sense About Science
Professor Peter Hajek
"The story is based on an unpublished presentation and so the actual data cannot be checked, but in most such studies, animals are exposed to doses many times above any realistic human exposure and the results have little relevance for vapers. Most importantly though, no comparison with effects of cigarette smoke was made and so the conclusion that vaping could be worse than smoking has nothing to do with the study findings."
Time To Change Tactics ? Part 2 – Simon Thurlow – Midnight Musings
In my last blog, I suggested that another way of changing the minds of the Labour AMs would be to target their seats in the forthcoming Welsh Assembly Elections to see whether party loyalty means more to them than their jobs. To that end, I endeavoured to gather the information required to see where Labour are most vulnerable. The result is the table below, sorted into ascending order showing the seats with the smallest majorities first.
---
Visit Nicotine Science & Policy for more News from around the World

---