Vapers Digest 7th April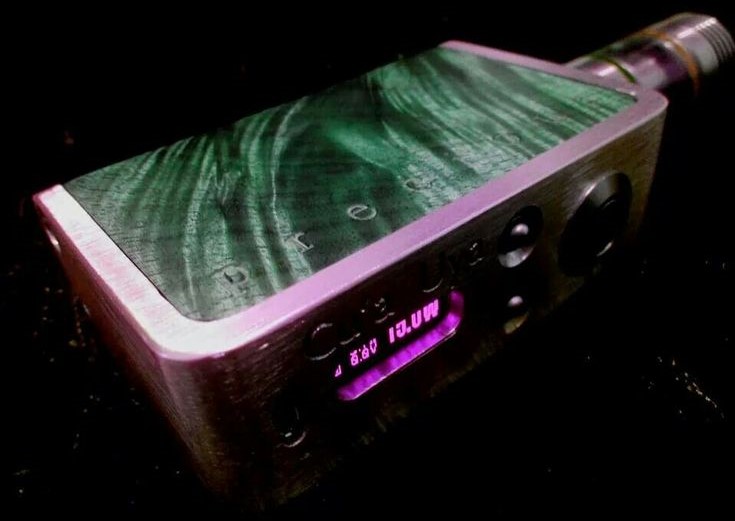 Friday's News at a glance:
Cheap publicity stunt – NNA Statement on Vape Shops & Non-Smokers – Much ado about nothing – Vaping and Non-smokers – There are times when you have to state the bleeding obvious – Heroes – Today's Lesson In Who Not To Trust – The FCTC's Global Regress Report – Australia hasn't yet come to terms with the option of harm reduction – National representatives speak to Senate – Imperial Tobacco Canada presents its submission to Senate on Bill S-5 – Nicotine Science and Policy Daily Digest – Friday, 7 April 2017
Royal Society of Public Health sounds a fake alarm about a non-problem
Clive Bates, The Counterfactual
Today the Royal Society of Public Health is pitching its 'undercover investigation' into vape shops selling stuff to adults who don't smoke. Naturally, the primary purpose of this exercise has little to do with public health but is a publicity stunt for an ailing organisation in a declining field that offers ever less to the public or to health.
Paul Barnes, Facts Do Matter
Undercover investigation finds 9 in 10 vape shops prepared to sell to non-smokers

This is news according to the Royal Society of Public Health. According to the quotes in the media, there is an industry wide 'Code of Conduct' that, apparently, all vape shops supposedly abide by. Thing is, that really isn't the case.
New Nicotine Alliance
The Royal Society of Public Health (RSPH) today released a policy paper in response to an undercover investigation that has seemingly identified that nine out of ten vape shops are knowingly selling to non-smokers. The basis of this 'news' is found in the IBVTA Code of Conduct with focus on item three:

Vape products are for current or former smokers and existing users of vaping devices, therefore never knowingly sell to anyone who is not a current or former smoker, or a current vaper.

The IBVTA have guidelines for their own members, however it is not known or clear if the shops that were involved in this undercover investigation are members of the IBVTA.
---

---
IBVTA
Today the Royal Society for Public Health (RSPH) has published a policy paper on vaping entitled 'Targeting the supply and sale of e-cigarettes to smokers'. The tone of the paper is very supportive of vaping and the RSPH is to be credited for the public stance they have taken in support of vaping over a number of years.
Andrew Allison, Freedom to Vape
A new study has found that "regulations on electronic cigarettes may impact their effectiveness as a smoking cessation tool". Tell me something I don't know. The EU's Tobacco Products Directive has created reams of paperwork that make the production of some e-liquids uneconomical. Reducing the maximum size of e-liquid bottles to a measly 10 ml, means e-liquid is going to be more expensive.
---
---
Dave Cross, Stealth Vape
When we were younger we had them. Maybe it was Batman? Maybe it was that bloke who used to hang around the park with a bag of sweets? Maybe it was Hans Hollen Nielsen, winner of 22 speedway world championships for Denmark? But we had them, we all had heroes. I don't know about you, but I'm struggling to picture a scene where a six-year old has a photograph of Martin McKee or Simon Chapman on their wall.

"Martin who? Chapman what?"
---

---
Dick Puddlecote
Welcome, Ladies and Gents, to today's lesson in our ongoing course on why you should never trust a tobacco controller.

You may have noticed that the Royal Society of Public Health released a report today on who vape shops sell their legal products to, since it was covered pretty widely by the media, including in the Daily Mail, Independent, Telegraph, and Gizmodo amongst others. It was, of course, also given loud prominence by the BBC.
Dick Puddlecote
This week saw the publication of the WHO Framework Convention on Tobacco Control's (FCTC) Global Progress Report following their seventh Conference of the Parties (COP7) in November.

For those not familiar with COP7, it was an event where around a thousand grey, soulless, anti-smoking extremists from all over the world jetted to India on tax-funded expenses and – during the worst lung-choking smog that Delhi has seen for 17 years – spent two days discussing whether or not to ban e-cigs. I went along too out of morbid curiosity; you can read my account here.
With the option of harm reduction – Sheshtyn Paola
In the wake of the TGA's decision to maintain a ban on nicotine for e-cigarettes, research shows such restrictive environments inhibit smokers' attempts to quit

A study published this week in Nicotine & Tobacco Research, has found regulations on electronic cigarettes may impact their effectiveness as a smoking cessation tool.

Researchers analysed surveys conducted in Australia and Canada – where retail sales of nicotine-containing e-cigarettes are effectively banned – compared with the US and the UK where they are more accessible.
---

---
In support of vaping as harm reduction tool
The Canadian Vaping Association (CVA) was on Parliament Hill today in support of Bill S-5 – An Act to amend the Tobacco Act and the Non-Smokers' Health Act. Representatives from CVA underscored the importance of including e-cigarette-specific amendments to this bill during a presentation before the Senate Standing Committee on Social Affairs, Science and Technology (SOCI).
Presents its submission to Senate on Bill S-5
The plain packaging and product standardization aspects of the federal government's proposal include unlawful and flawed positions and will be counterproductive in achieving its objectives. This is the position that Imperial Tobacco Canada will take in its presentation today to the Senate Committee on Social Affairs, Science and Technology.
---
A look back at how things have moved on or otherwise…
Of tobacco and nicotine products
Clive Bates – The Counterfactual
If you aren't American, or even if you are, the regulation of tobacco, nicotine, and vape products in the United States can seem bewildering but somehow important. And big decisions could be coming out any time now. So if you want to be on it, here's my bluffer's guide to the United States Food and Drug Administration (FDA) and its approach to tobacco and nicotine products…
Vaping has an image problem. Much of the public sees our products as risky to use, designed to addict kids to nicotine, and a general threat to public health. Sure, we know how far that perception is from reality, but until we earn wide support from non-vapers, we're spinning our wheels. We're not going to win the political war until we start winning the public relations battles.
The debate over the health impact of e-cigarettes keeps getting more contentious.

On the one side, there are public health officials who want people to proceed with caution because much of the medical evidence is still uncertain. E-cigarettes, after all, have only been around for a decade, which means there are many unknowns about their long-term health consequences.
---
Visit Nicotine Science & Policy for more News from around the World

---