Vapers Digest 10th April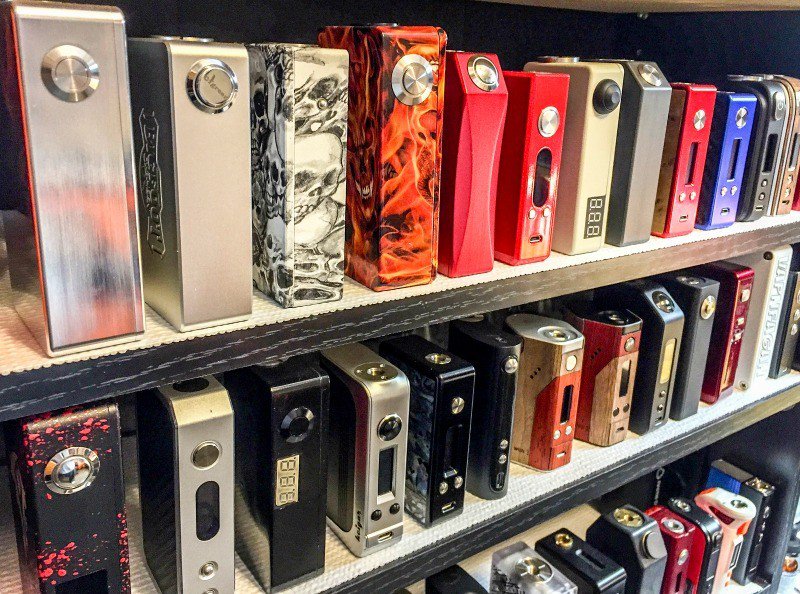 Monday's News at a glance:
Dear Public Health: This is why we're angry – Real implications of the RSPH "sting" of ecig vendors – Vapers in Power responds to the RSPH – Vaping and Non-smokers – How the IBVTA shot itself in the foot – Should e-cigarettes be sold to non-smokers? – The demonisation of e-cigarettes is self-defeating – The Human Toll of Anti-Tobacco Extremism – State Budget Removes All Vapor Regulations – 60 Minutes Vaping Segment – E-cigarette ban has advocates fuming – Time to treat smokers like human beings – Tobacco companies admit 'smoking kills'
Fergus Mason
A few days ago I was talking to someone who works in public health. This person is genuinely well-meaning, and seemed upset at the amount of hostility they're seeing from vapers. Why, they wondered, are we all so angry at them? Don't we realise that public health activists are trying to help us?

Their hurt and disappointment were so obvious and real that I'd have needed a heart of stone not to laugh. Almost since the first electronic cigarettes appeared on the market, vaping has been under sustained assault from the public health sector…
Carl V. Phillips, Anti-THR Lies
So apparently there is a UK organization known as the Royal Society of Public Health which presumably had some importance back when the East India Company was not just a retail brand. And apparently they did some secret shopper research of vape stores for purposes of generating publicity for themselves..
---

---
In a ridiculously biased diatribe RSPH chief executive Shirley Cramer railed against the use of e-cigarettes as a "lifestyle product" and insisted that they only be used as a quit aid for existing smokers. She then demanded that retailers interrogate their customers about their smoking behaviour, and only sell to those who Ms Cramer thinks should be using the products.
Update from IBVTA
With hindsight, the use of the word "sell" was not appropriate when "market" would have been. The Board has therefore unanimously agreed to amend point three of the IBVTA code of conduct so that it now reads:

"Never knowingly market to anyone who is not a current or former smoker, or a current vaper."
---
---
Andrew Allison, Freedom to Vape
An adult walks into a corner shop and asks for a packet of cigarettes. They name the brand they want and then pay for them. They walk out and light up. Does this sound like a perfectly legal activity to you? But what if the person who bought the cigarettes had never smoked before? Do you think the shopkeeper should have asked beforehand and refused to sell them cigarettes if they were going to smoke them for the first time?
Simon Clark, Taking Liberties
Others have written about this already but, for what it's worth, I'll add my bit. On Friday the Royal Society for Public Health published the results of a special investigation into the sale of e-cigarettes in vape shops in the UK.

The BBC report (Vaping shops selling to non-smokers) was typical of the way the story was covered by the media:
---

---
Fidelma Cook
IT IS two years to the month that I had my last cigarette. Two years since I conceded, when faced with the evidence, that my precious friend was the enemy after all and was killing me.

It's amazing, when presented with a future carrying your own oxygen around, that you realise the game's a bogey. Time has been called.
Brad Rodu, Tobacco Truth
This is a tale of two tobacco users and the very different medical advice they received. In 2005, two physicians and a dentist published a report in the American Journal of Psychiatry (reference here):

"Ms. A, a 52-year-old woman with schizoaffective disorder, bipolar type, started smoking shortly after her first psychotic episode at age 19 and, on average, smoked about 1½ packs per day for 33 years. She had attempted to quit using pharmacotherapy, nicotine gum, or patches in combination with cessation classes…
Tony Ottomanelli II
Just hours after learning that the NY State Legislature had reduced the vapor language from the state budget proposal, we were contacted by the NYSVA to inform us that the budget has been revised to show that ALL the vapor regulation language is now entirely absent from the 2017-2018 NY state budget proposal, not even a tax increase remained.
Sarah McVeigh
A decision by Australia's drug regulator to maintain a ban on e-cigarettes has created a curious alliance between harm minimisation advocates and big tobacco companies.

Last year, the Therapeutic Goods Administration (TGA) received an application to re-schedule nicotine, so it could be purchased in liquid form legally. After months of consultation, the TGA has decided against any changes.
Matt Young
It's no secret I'm a cigarette smoker. I make no apologies for it, clogging up not only my arteries but the air you're breathing, too. But just like the rest of us dirty smokers, I've been delegated to the back alley, thrown out of the clubs and cafes. My poison might not be a needle and it might be completely legal, but I sure as hell can feel the societal sting.
---

---
Millions of people are again putting their faith behind multi-million dollar tobacco companies, who are now pushing smokers to quit and start using e-cigarettes instead, experts say.

"If you smoke cigarettes and you smoke cigarettes all your life, then on average half of those cigarette smokers will die prematurely," British American Tobacco chief scientist David O'Reilly told 60 Minutes.
Kevin Crowley, Vaping Links
Vaping In The News – April 2nd – April 8th, 2017 HR1136 ~ Australia ~ Canada ~ Across The Pond ~ Advertising ~ Nicotine Challenge ~ Bill Godshall Update ~ Incoherent Screams
Harry Shapiro
As a student, Professor Ibrahim Al-Marashi wrote a thesis entitled Iraq: Its Infrastructure of Concealment, Deception and Intimidation. As revealed by the Chilcot Inquiry into the Iraq war, the thesis found its way into the UK Foreign Office where it was not only plagiarised but also altered, as the British government and intelligence establishment sought to strengthen the uncertain evidence about Saddam Hussein's efforts to develop weapons of mass destruction.
---
A look back at how things have moved on or otherwise…
Mawsley – Planet of the Vapes
For all of the bluster that emanates from those seeking to have massive restrictions placed on vaping, experts in harm reduction and public health have been consistent in their support for the product that carries at least 95% less danger than traditional tobacco products….
Dave Cross – Stealth Vape
We've been watching the growing number of vaping celebrities with interest. Nobody loves celebrities and celebrity culture more than us – they are like normal people but better, aren't they? And what do celebrities love to do? They love to appear in over-budget blockbuster films devoid of decent screenwriting or character development. This is where we come in…
MIT Brickman
First, understand that you've been framed.

There's a saying in politics, business, media, and marriage that essentially goes like this, whoever frames the argument, wins the argument.

The theory is this, if you can successfully confine debate to just one component of the larger issue, you can distract the participants into a never-ending circle jerk. Eventually, everyone becomes so passionate about winning one isolated point that the larger context becomes invisible…
---
Visit Nicotine Science & Policy for more News from around the World

---