Vapers Digest 6th July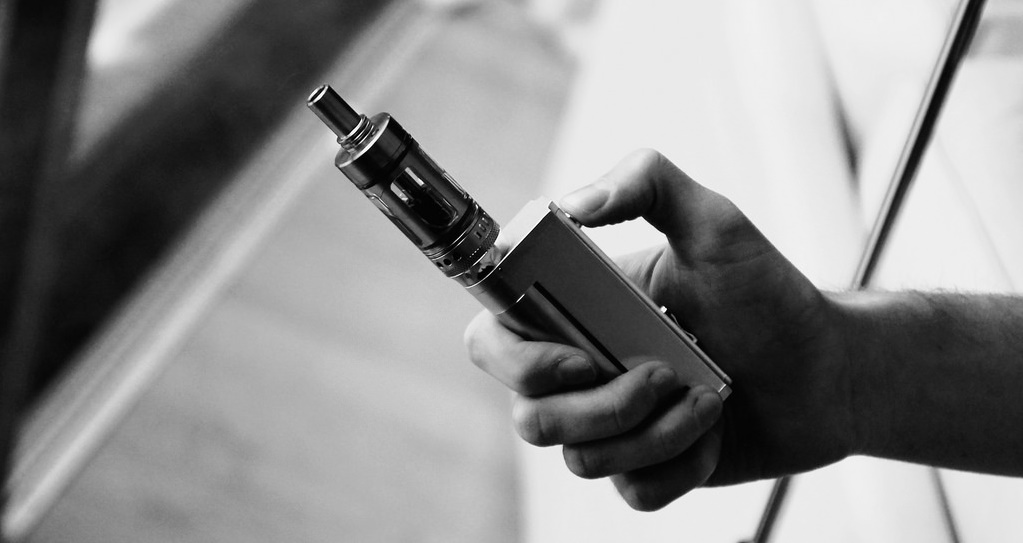 Thursday's News at a glance:
Anti-vape Mouthpiece Slammed – Prohibition news: Bhutan edition – Are daily vapers addicted to nicotine? – Time For Action – Smoke-Free Singapore – Regulations go into effect in Spain – Dog whistles from UCLA – Nicotine Science and Policy Daily Digest
Mawsley, Planet of the Vapes
Simon Chapman, for many vapers, exists in a realm occupied by Stanton Glantz and Martin McKee. It's a land where alternative facts abound, where the three of them leap about with their eyes closed and mouths permanently gushing nonsense. It could be entertaining were it not possible that their utterances have the distinct possibility of keeping smokers smoking and not switching to electronic cigarettes.
Christopher Snowdon, Velvet Glove Iron Fist
Unless you count the so-called Islamic State, only one country in the world has a ban on tobacco sales. Starting in January 2011, Bhutan experimented with prohibition and started throwing people in jail for possession.

The ban was passed in 2004, but was not toughened up until later. At the time, the Lancet cheered on the self-styled happiest nation in the world, saying: 'That is what we call progress' and predictedthat 'the tobacco-free age is just around the corner.'
---

---
Dr Colin Mendelsohn
A new study released today has found that daily vapers are addicted to their habit, but not as much as smokers are addicted to tobacco. The study compared 156 vapers and 3430 smokers and found that smokers were more addicted on a range of different tests.

One of the most reliable signs of addiction is how quickly a smoker has the first cigarette of the day after waking. The earlier the cigarette is smoked, the more addicted is the smoker, who needs to top up the body's nicotine level on rising.
Dave Cross, Stealth Vape
Do you remember 1979? Odds are that you don't because you are either too young or, if old enough, your mind has slowly started to ebb. If you show someone my age a picture of a packet of tasty Tooty Frooties their eyes will light up and they'll then be able to recall the great Mod revival of the time. It consisted of three songs, one of which was Time For Action by Secret Affair.
---
---
On proposed–unrealistic–standard for smokeless tobacco
The deadline for commenting on an FDA rule regarding product standards for smokeless tobacco (ST) is Monday, July 10th, 2017. Comment Now!

By way of background, the FDA published a rule for public comment on January 23, 2017 regarding a proposed standard for N-nitrosonornicotine (NNN) levels in ST products. The proposed limit for NNN concentration would be 1 ppm of dry weight. Although some products do exist that would meet this arbitrary standard, the vast majority range somewhere between 1 ppm and 10 ppm.
Maintain the Status Quo or Introduce E-Cigarettes?
As Singapore is on its way to becoming a smoke-free city by increasing the number of places where smoking is prohibited, many young people do not agree that placing bans and restrictions on smoking are the most effective solutions to get smokers to quit.

The country should be more open towards introducing less harmful alternatives such as electronic cigarettes (e-cigarettes) to those who are on the road to quitting tobacco, they say. Currently, e-cigarettes and vaping products are banned in Singapore.
---

---
Diane Caruana
The Royal Decree 579/2017, is the legislation pertaining to the manufacture, advertising and sale of vaping products in Spain that basically translates the Tobacco Products Directive (TPD) into Spanish regulations, which has been effective since the 11th June 2017.

As a result of the above, in a few months' time the sale of atomizers of over 2ml, and e-liquid containers of above 10ml, will be banned across the country. …
Andrew Allison, Freedom to Vape
You may have heard the expression, "dog whistle politics". It's when you employ encoded language that can mean one thing to one group of people, but something completely different to another – your real target audience. You can't be accused of deliberately trying to plant a misleading idea into someone's head, but everyone knows that's what you are doing.
---
A look back at how things have moved on or otherwise….
Dick Puddlecote
Back in May, a number of Lords engaged in a debate over the Tobacco Products Directive and its degenerate regulations on vaping. This encouraged Lord Callanan to put forward a fatal motion in the Lords which – in the face ofdisgraceful lobbying by ASH – was beaten down into a far less powerful 'regret' motion. Even this wasn't good enough for ASH, who then attacked the regret motion too.
Advice for employers and organisations – Public Health England
Today (6 July 2016) Public Health England (PHE) is publishing new framework advice for businesses and employers to help them create their own policies on the use of e-cigarettes. There are now 2.8 million e-cigarette users in the UK and there is a need for appropriate policies in public places and workplaces.

PHE's new framework helps organisations create e-cigarette policies that will support smokers to quit and stay smokefree, while managing any risks specific to their setting.
And pledges ecig friendly services – Jim McManus
Hertfordshire County Council welcomes the joint consensus statement agreed today by Public Health England, Cancer Research UK and other leading health organisations, which states that e-cigarettes are significantly less harmful than smoking….
---
Visit Nicotine Science & Policy for more News from around the World

---