Vapers Digest 4th July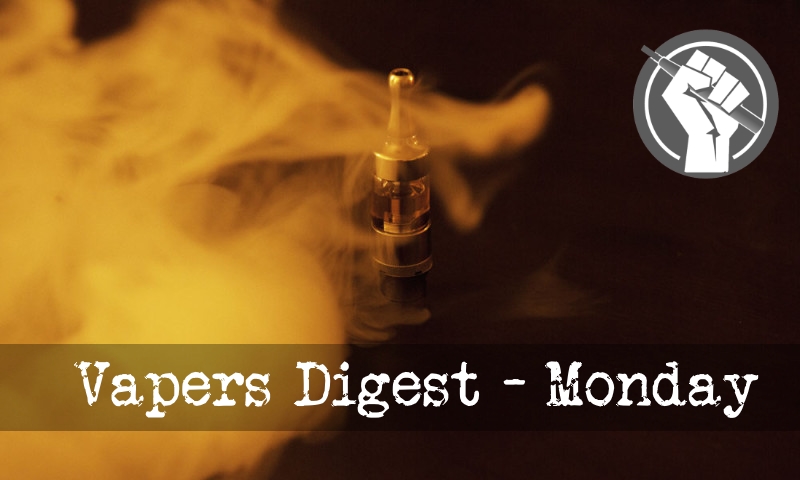 Monday's News at a glance:
First, do no harm, actually, first get the underage use ban implemented – Panama Prohibits Sales and Import of Vapes – Parliamentary Questions – Festival RIOT Bus – 700 km for Tobacco Harm Reduction – Regulators' Misguided Crackdown on Nicotine Products – BENDSTA calls for scrapping vape ban – Nicotine Science and Policy Daily Digest
First get the underage use ban implemented – thatgotmethinkingblog
So things have been quiet on the harm reduction front lately. There was some talk of drug testing at festivals, which came to nothing, but at least the HSE has started a campaign to reduce the risk of using illegal drugs.

That's Brian from the Magic Roundabout, isn't it? They couldn't have chosen a better mascot for this campaign in fairness. Good work by the HSE here.

On the tobacco harm reduction side of things, not so much. The prevailing attitude seems to be harm reduction is not for smokers, those fools can quit or die, either way, we don't care.
Jim McDonald
On June 30, almost a year after Panama's National Assembly passed legislation banning vape product sales, Panamanian President Laurentino Cortizo gave his assent to the bill. The new law prohibits sales and importation of all vaping and heated tobacco products, with or without nicotine.

The law does not criminalize use, but bans vaping in any place where smoking is not allowed. The new law also prohibits internet purchases, and gives customs officials authority to inspect, detain and seize shipments. Resellers are allowed to import banned products meant for export to third countries, according to La Prensa.
---

---
Dave Cross
Questions and answers have been given in Parliament, covering vaping, tobacco harm reduction, and the Independent Review on Tobacco Control. Adam Afriyie MP asked about assessments and implications, Andrew Gwynne MP is worried about lobbying and influence, while Mary Glindon MP is thinking about youths and cartoons.

Windsor's Conservative representative, Adam Afriyie asked the Secretary of State for Health and Social Care if he will make an assessment of the implications for his policies of the recommendations set out in the Independent Review on Tobacco Control.
---
---
Dave Cross
Award-winning e-liquid producer, Riot Labs, unleashed the UKs first ever 'Riot Rehab Bus' at the Cambridge Club festival. It has continued its busy summer with trips to Strawberries & Creem, Glastonbury, and the Henley Royal Regatta. The bus's mission is to help current smokers successfully make the switch from tobacco and reap the benefits.

Cambridge's vibrant festival scene kicked off with the Cambridge Club festival, and the event played host to a new quit-smoking initiative from award-winning e-liquid and disposable e-cigarette producer, Riot Labs.

Ride4Vape has started
Umberto Roccatti, vice-chairman of IEVA and president of the Italian vaping association ANAFE, will cycle from Italy to the European Parliament in Strasbourg, for the third edition of the Ride 4 Vape cycling event.

Umberto has departed today from Turin and will ride through the Italian, French and Swiss Alps and arrive at the Louise Weiss building in the morning of Tuesday, July 5th, after biking more than 650 km.

"Before I switched to e-cigarettes, I smoked up to 30 cigarettes a day for 15 years. With this tour, we want to concretely show that by switching to vaping, someone like me can normalize their health, change their lifestyle and successfully exercise," says Umberto Roccatti.
---

---
On Nicotine Products and Their Makers – Jessica Melugin & Ryan Young
Federal agencies must really love black markets. Last week, the Food and Drug Administration (FDA) announced a plan to limit nicotine in cigarettes and ban Juul e-cigarettes. A court quickly stayed the Juul decision, so Juul products will remain on shelves for now. But both measures, if they were to take effect, would create incentives for black markets.

E-cigarettes such as those made by Juul are a safer alternative to tobacco, and an effective quitting aid for smokers. Mandating that tobacco cigarettes have a lower nicotine content would encourage smokers to smoke more to get the same nicotine effect

From draft tobacco control bill
Bangladesh Electronic Nicotine Delivery System Traders Association on Monday voiced their opposition to the newly proposed amendments in the draft tobacco control amendment bill, which includes ban on e-cigarettes or vapes.

They made the demand in a press conference at a hotel in Dhaka. The draft amendments suggested a ban on e-cigarettes or vapes, under which production, import, export, storage, sale and transportation of e-cigarettes or their parts will be prohibited.

BENDSTA president Masud UZ Zaman said that vaping was proven as 'quitting tool' from smoking by different international studies and banning vaping products will harm Bangladesh's goal of becoming a tobacco-free country by 2040.
---
A look back at how things have moved on or otherwise…
European Tobacco Harm Reduction Advocates
ETHRA's monthly roundup of news: ETHRA Nicotine Users survey report – Special Committee on Beating Cancer draft report – MPs see sense in Sweden & Estonia – Germany tax update – anti THR measures in Finland & Norway. Read on for more.
Polar Opposition Must be Resolved – Brad Rodu
To put it mildly, the tobacco harm reduction (THR) issue in the United States is polarized.  According to Professor Lynn Kozlowski, on one side are "THR supporters", scientists and policy makers who want to inform smokers about vastly safer smoke-free substitutes for combusted cigarettes, including American moist snuff and chewing tobacco, Swedish snus, a wide array of e-cigarettes and vape products, plus new heat-not-burn tobacco products.  On the opposite side are "abstinence-only (AO) supporters" who reject any divergence from their vision of a tobacco-free society.

Is there a way to bring these opposing parties together to achieve meaningful improvement in public health?  As a THR researcher and advocate for over 27 years, I have never refused to participate in serious discussion of the way forward.
---
Visit Nicotine Science & Policy for more News from around the World

---