Vapers Digest 28th June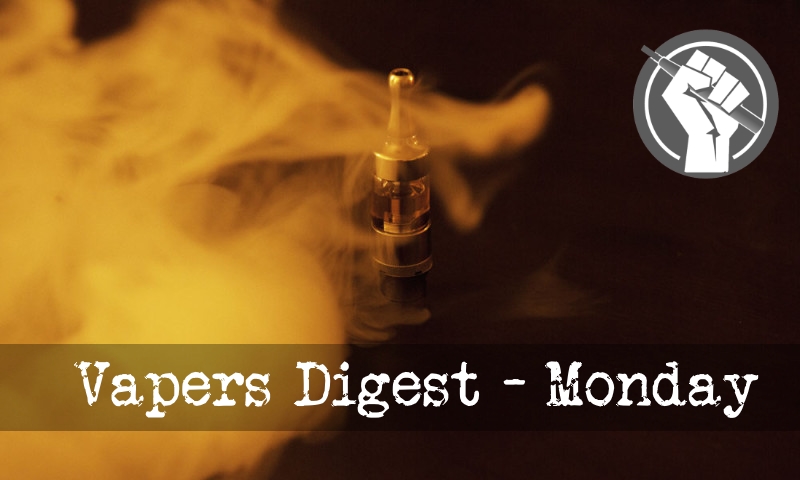 Monday's News at a glance:
Homeless people to be given free e-cigarettes as part of new trial – New study: nicotine pouches have 99% lower toxicity than cigarettes – The SSA talks to Caitlin Notley – European Parliament's BECA draft – Hancock Out – Javid In – Ice Cream Demonstration – Over 10,000 Canadians Call on Parliament – An educational intervention can help vapers – Encouraging smokers to switch – Achieving Smokefree 2025 goal will be costly – Japan FY 2020 cigarette sales dive – India govt needs to embrace THR – Consider THR for smoking cessation – Nicotine Science and Policy Daily Digest
As part of new trial – ITV
Homeless people are to be given free e-cigarette starter packs as part of a trial designed to help them quit smoking.

The study will be conducted in 32 centres for the homeless across five regions in the UK – Scotland, Wales, London, the South East and the East of England.

E-cigarette starter kits, which usually cost around £25, will be given for free to people at half of the participating centres. People at the other centres will be allocated to a care group.

The full £1.7 million research trial will include 480 participants, with 240 in each group and 15 from each centre.
Have 99% lower toxicity than cigarettes – Snusforumet
A new scientific study from Imperial Brands tobacco company has found that nicotine pouches expose users to levels of toxic substances that are 99 percent lower compared to cigarettes.

Scientists at Imperial Brands examined the harmful effects of various nicotine products, including nicotine pouches and cigarettes. And the results are striking.

"Tobacco harm reduction (THR) products not only need to be deemed as satisfying alternatives to combustible tobacco by adult smokers," Dr. Grant O'Connell, Head of Harm Reduction Science at Imperial Brands, tells Snusforumet.
---

---
Vaping, smoking cessation and emergency departments:
Professor Caitlin Notley was recently awarded NIHR funding to conduct a study on delivering smoking cessation using vaping products across five hospital emergency departments. The SSA caught up with Professor Notley to find out more:

"Well, this is a collaboration between Dr Ian Pope and me as co-leads on the trial. Dr Pope is clinician working in the emergency department at the Norfolk and Norwich University Hospital departments and is very interested in public health interventions in that setting. We were having a coffee one day, and he said that he really wanted to do something in the emergency department and obviously with my background I suggested smoking cessation and e-cigarettes."
---
---
Misses the opportunity to back vaping
The draft report, published on 25 June, is an improvement on the European Commission's draft, which leaves the door open for flavour bans and higher taxes. But in failing to make a clear statement on the potential of vaping and harm reduction in the fight against smoking-induced cancer, the EP report misses the mark.

WVA Director Michael Landl said: "Members of the European Parliament have taken the time to listen to vapers and their stories, as well as to the wealth of evidence that has been presented by experts. Vaping could save an additional 19 million lives in Europe if the right policies are put in place."

Two from Dave Cross, Planet of the Vapes
Matt Hancock presided over a period in the Department of Health that saw ongoing government support for vaping culminating in the current review of legislation. Sajid Javid becomes the new Health Secretary – what can vapers expect from the new man?
Only those without internet access or watching the news can have failed to miss the deluge of attacks on the former Health Secretary Matt Hancock. From criticism of his fake tears on GMTV to the reports that Boris Johnson called him "f****** useless", he finally resigned following the recent outcry over his "hypocrisy" of conducting an affair having "essentially banned casual relationships for a year" (BBC News).
The World Vapers' Alliance (WVA) has run a protest in The Hague, offering disgusting ice creams to politicians to highlight the need for flavoured e-liquids. The Netherlands recently moved to ban flavoured vapes under the guise of 'protecting the kids', but the WVA wanted MPs to realise that taste matters.

Vapers took to the streets of Den Haag as members of the Health Committee met to discuss the Government's proposal to ban vape flavours.

Standing outside the House of Representatives, vapers and vape shop owners handed out samples of disgusting tasting ice creams, reminding MPs and the public that flavours are integral to the vaping success story that has already seen hundreds of thousands of Dutch smokers make the switch away from cigarettes.
---

---
To Protect the Health and Rights of Adult Vapers
Rights4Vapers, Canada's leading vapers' rights organization, is delighted to report that over 10,000 Canadians have signed a House of Commons petition that calls on the government to maintain flavoured vapour products.

"Health Canada and the Government of Canada have a duty to protect the health of ALL Canadians, smokers, vapers and non-smokers," said Maria Papaioannoy, spokesperson for Rights4Vapers. "The new regulations that would limit flavoured vapour products to tobacco, mint and menthol will only drive vapers back to smoking and will not encourage smokers to try vaping, a proven, effective tobacco harm reduction tool."
Catania Conversation
Prof. Sree Sucharitha from the Tagore Medical College Hospital in Chennai discusses the current situation of THR in India.
With approximately 120 million smokers and about 1.35 million people dying each year due to tobacco, India represents the most difficult challenge in the fight against nicotine addiction worldwide. At the same time, it could set the example for effective policies and tools to exports Harm Reduction in LMIC.

Smoking is India's biggest and most preventable cause of early death and is deeply interlace with religion, culture and society. As the second largest consumer of tobacco products globally, the consumption of tobacco include smokeless products such as khaini, gutkha, betel quid with tobacco and zarda.
Can help vapers use their e-cigarettes to quit smoking
E-cigarettes spark many concerns, especially when it comes to youth vaping. However, emerging evidence suggests that e-cigarettes can be a helpful tool in smoking cessation. Researchers in Moffitt Cancer Center's Tobacco Research and Intervention Program wanted to build upon this evidence by testing whether they could help dual users, people who use both combustible cigarettes and e-cigarettes, quit smoking. In a new article published in The Lancet Public Health, they report results from a first-of-its kind nationwide study evaluating a targeted intervention aimed at transforming dual users' e-cigarettes from a product that might maintain smoking into a tool that can be used to aid smoking cessation.

To switch to safer nicotine products – Tasnim Lokman
The 'Future for nicotine' was an aptly themed event held at the Global Forum on Nicotine (GFN) 2021 in Liverpool, United Kingdom, on June 17 and 18.

The discussions highlighted the trend in several high-income countries that saw a general drop in smoking rates following an increase in public awareness on the dangers of smoking and the availability of non-combustible nicotine alternatives.

But in the low-to-middle-income countries (LMIC), the situation is different: they still remain a large and vulnerable market for traditional tobacco products and this is unlikely to change in the years ahead.
TO quit smoking "cold turkey" may be ideal but often it is extremely difficult. As such, the Government should consider supporting a tobacco harm reduction programme aimed at getting people to switch to less harmful alternatives with the intention to quit completely, says the Federation of Private Medical Practitioners Associations Malaysia (FPMPAM).

"Most smokers who have tried to quit have attempted the cold turkey method at some point. However, as a method for long-term smoking cessation, it has the lowest success rate," said FPMPAM president Dr Steven Chow.

According to Dr Chow, Health Ministry data shows smoking prevalence in Malaysia at 21.3% or 4.9 million Malaysians in 2019.

Will be costly. The alternative is much costlier – Robert Beaglehole
We have had the 2025 goal since 2011 but are not currently on track. A boost in funding and commitment is required, writes public health expert Robert Beaglehole.

Colin still haunts me. He was the first hospital patient I talked with as a young medical student in Dunedin in 1965. He was coughing blood from lung cancer caused by his long history of cigarette smoking. I was shocked and powerless; treatment of advanced lung cancer, then as now, is mainly palliative. Along with many other personal experiences of the uniquely harmful effects of cigarettes, my passion for a smokefree country led to the formation of ASH, Action for Smoking and Health, in 1982.
On shift to vaping amid pandemic
Japan's cigarette sales in fiscal 2020 fell below 100 billion for the first time in decades, as more smokers apparently opted to use heated tobacco products amid the spread of teleworking due to the coronavirus pandemic, industry data showed.

In the year that ended in March, sales of rolled tobacco products plunged by a record 16.3 percent from the year before to 98.8 billion sticks, the lowest since fiscal 1990 when comparable data became available, according to the Tobacco Institute of Japan.

The figure represents more than a 70 percent drop from fiscal 1996 when sales peaked at 348.3 billion cigarettes.
---
A look back at how things have moved on or otherwise…
Should we really discourage vaping, at the risk of smoking? – ETHRA
In France more than half of pregnant women are unsuccessful in quitting smoking during their pregnancy. Faced with this major public health issue, SOVAPE have reviewed studies and scientific advice on the use of vaping as a tool to help quit smoking.

In conversation with INFO VAPE, a support group that is in daily contact with pregnant women, SOVAPE have noted recurring concerns about vaping. Those who smoke are discouraged from using vaping as an aid to quitting smoking, and those that have managed to quit by vaping are stigmatized, made to feel guilty, and "summoned" to stop vaping.
Include a Minimum Vape Tax? – Jim McDonald
The European Union will include vaping products in its harmonized tobacco tax framework, called the Tobacco Excise Directive, or TED. This became a virtual certainty after the Council of the EU recently approved "political guidance and priorities" for updated tobacco taxation rules, and asked the European Commission for legislative proposals. However, no final decision is likely to be made for a year or so.

Ministers from each member state make up the Council of the EU, and along with the European Parliament they pass laws. The European Commission (EC) proposes laws, and once passed, acts as the executive body and carries them out.
---
Visit Nicotine Science & Policy for more News from around the World

---