Vapers Digest 28th July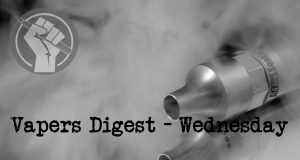 Wednesday's News at a glance:
The WHO Emphasizes Its Mission to Destroy Safer Nicotine Alternatives ~ World Vapers' Alliance: WHO report on tobacco epidemic perpetuates myths on vaping ~ President Derek Yach's Statement on the WHO's Global Tobacco Epidemic Report ~ Expert reaction to WHO report on nicotine and tobacco products ~ Anti-vaping advice by World Health Organisation 'risks lives of millions' ~ World Health Organisation has ignored science AGAIN and put lives at risk says DAVID JONES ~ WHO distracts from decades of failed efforts to reduce smoking with misguided war on safer alternatives ~ Bloomberg-Funded WHO Report Doubles Down Against Vaping ~ UKVIA Responds To APPG Report ~ New Zealand Hides Industry Specs ~ Put Consumers At The Heart of Debate ~ Taking Notes: Banning Flavored Products that Help People Quit Smoking ~ Tobacco: Australia's new drug war ~ Illegal tobacco syndicates are a problem Australia and Asia doesn't need ~ Parliament draft report pushes for tax hike on all tobacco products ~ Let's talk e-cigarettes – July 2021 with special guest Dr Katie Myers Smith

---
THREE from Dave Cross, Planet Of The Vapes
The UK Vaping Industry Association (UKVIA) says its Blueprint for Better Regulation has been acknowledged by the All-Party Parliamentary Group (APPG) for Vaping's report (covered yesterday by Planet of the Vapes). UKVIA believes the slowdown in new vapers is a "public health emergency" and that, by adopting the APPG's recommendations, the government could help country's seven million smokers to transition to vaping.
"After 2,518 submissions on the latest draft vaping regulations, it's disappointing that local vape businesses and advocates have had to jump on a plane or dig deep into their pockets to view what's proposed," says a leading New Zealand tobacco harm reduction advocate.
The All-Party Parliamentary Group (APPG) for Vaping calls 2021 a "pivotal year" in a document published last week. The politicians call for smokers and vapers to have "access to, and information about, a wider range of safer, reduced-risk, nicotine products to help them quit combustible tobacco – ensuring their experiences remain front and centre of the policy debate."
---

---
VIDA News (Video!)
A casual public working session with @JenniBiebertMKE, @Biebert, & three people we believe are unheard (but active) voices in the discussion about banning flavored products adults use to quit smoking.
---
Christopher Snowdon, Velvet Glove Iron Fist
As authorities target illicit tobacco imports, criminal groups are turning their attention to farming their own crops across regional Australia.

Illicit Tobacco Taskforce Australian Border Force Commander Greg Linsdell said that in the past 12 months there had been a significant increase in seizures involving the domestic growth of illicit tobacco as criminal groups look to maintain their supply after COVID-19 impacted imports.
Satyajeet Marar, Spectator Australia
Recently, the joint Australia-ASEAN Taskforce on Illicit Tobacco seized over 19 million illegal cigarettes bound for our Indo-Pacific region. The seizure follows multiple police raids over a single month in Malaysia that seized over $9.32 million AUD of contraband cigarettes, and raids across Victoria and Queensland that collectively seized over 400,000 illegal cigarettes and 4.5 tons of loose tobacco.
Barbara Zmušková, Euractiv
A draft of a new report from the European Parliament's Beating Cancer Committee does not distinguish between cigarettes and novel tobacco products on key points, signalling a tighter position on tobacco control, with some lawmakers already mobilising to challenge this.

Once passed, the report by the BECA committee will serve as the institution's position on the European Commission's landmark Beating Cancer Plan.
Jamie Hartmann-Boyce, Nicola Lindson
Jamie Hartmann-Boyce and Nicola Lindson discuss emerging evidence in e-cigarette research. Dr Katie Myers Smith discusses findings from her recent study. Jamie Hartmann-Boyce and Nicola Lindson discuss emerging evidence in e-cigarette research and Dr Katie Myers Smith responds to questions on her recent research. This podcast is a companion to the electronic cigarettes Cochrane living systematic review and shares the evidence from the monthly searches.
---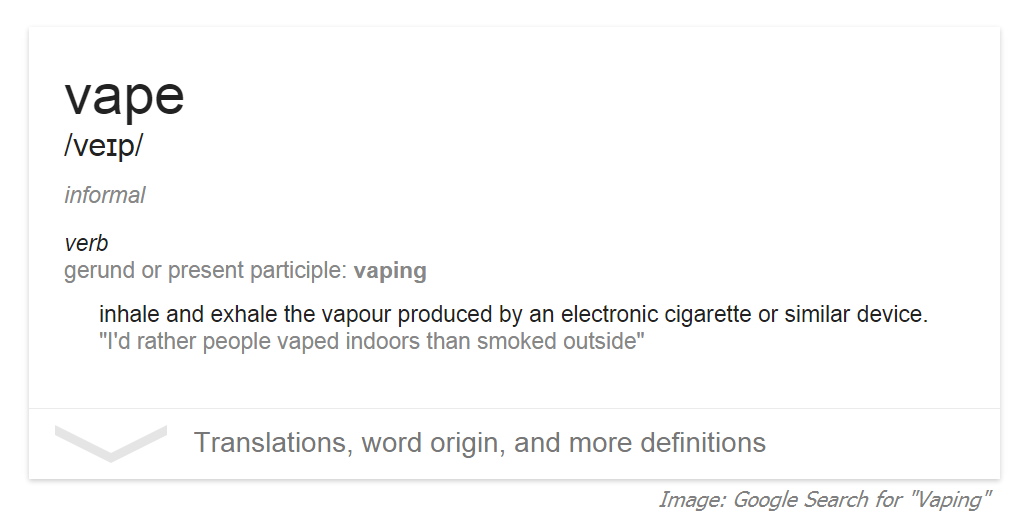 Mawsley – POTV
When all arguments are lost, claim that your actions are in the best interests of the children – after all, who could oppose any measure intended to keep our children safer? It is the modus operandi of the anti-vaping legislator and ecig-hating health activist; fallacious arguments because of the evidence to the contrary….
Richard Craver – Winston-Salem Journal:
A leading tobacco analyst said Monday there is increasing evidence that adult consumers may be tapering off their initial enthusiasm for electronic cigarettes, which could limit their potential for benefiting public health.
Bonnie Herzog, with Wells Fargo Securities, said her second-quarter retailer survey found "moderating vapor category growth, with several consumers being disillusioned by e-cigs, switching back to combustible cigs."
---
Visit Nicotine Science & Policy for more News from around the World

---