Vapers Digest 27th July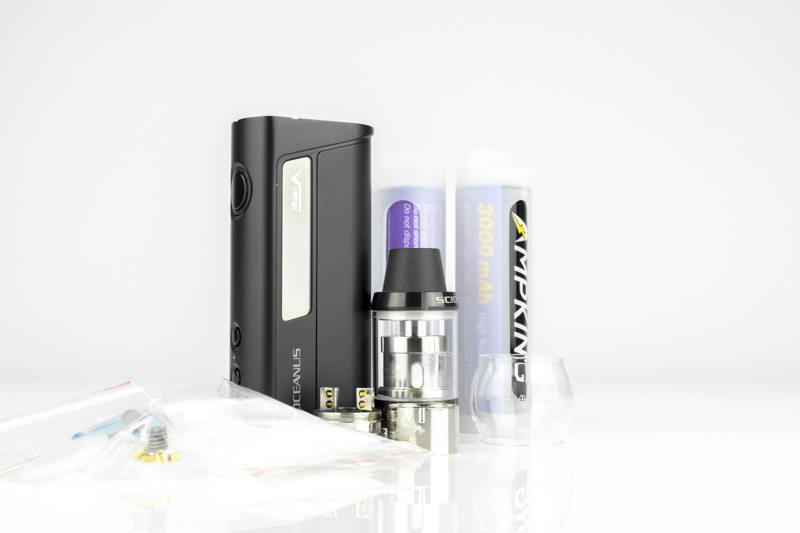 Thursday's News at a glance:
Another study shows that vaping helps people quit smoking – Pharma Company Values Profits Over Health – ALA Guilty of Public Health Malpractice – 'Hundreds of thousands' give up smoking – BAT to submit FDA application – Dragons and Dragonslayers – Ban on flavored tobacco looks headed for the ballot – Common mistakes vapers make – Nicotine Science and Policy Daily Digest
That vaping helps people quit smoking
Christopher Snowdon, Velvet Glove Iron Fist
A study published in the BMJ today will have the usual anti-vaping fanatics howling at the moon. It found that vapers were much more likely to attempt to quit smoking than those who don't vape, and that they are 73 per cent more likely to succeed in quitting smoking when they do. It also finds a significant increase in smoking cessation in the USA that coincides with the rise of vaping.

Anti-vaping throwbacks will no doubt say that correlation does not equal causation, but the authors examine two possible alternative explanations for the decline in the smoking rate and find them wanting…
Dick Puddlecote
It's been a very busy couple of weeks in Puddlecoteville, so like yesterday this is another I've had in my drafts just waiting for a time to write.

You see, I've long believed that e-cigs carry the potential to expose the lies and hypocrisy of tobacco control, but the extent to which they are doing so has exceeded even my wildest hopes. Those vacuously opposed to vaping are screaming like stuck pigs at the moment as they see their mendacious house of cards about to come crashing down, and seem to be happy to throw their integrity down the drain.
---

---
Guilty of Public Health Malpractice
Michael Siegel – The Rest of the Story
Yesterday, researchers from the University of California, San Diego published a landmark paper in the BMJ (British Medical Journal) which reported that for the first time in 15 years, the smoking cessation rate among adults in the U.S. has increased. The researchers tie this unprecedented increase in the smoking cessation rate to the availability of electronic cigarettes.
Spectator Health
The researchers, from the University of California, based their findings on five large US population surveys carried out between 2001 and 2015.

It was found that the rate of cessation increased by 5.6 per cent in 2015, up from 4.5 percent in 2011. This figure is higher than in any other year the survey was carried out. Although it is only a rise of 1.1 per cent, this represents around 350,000 American adults every year.
---
---
Saabira Chaudhuri
LONDON–British American Tobacco PLC will submit an application next year to the U.S. Food and Drug Administration to sell its tobacco heating product Glo, said Chief Executive Nicandro Durante in an interview.

BAT, the world's largest listed tobacco company, earlier this week closed its deal to buy Reynolds American. The company will use a so-called "substantial equivalence claim" for its FDA application, saying Glo is similar to Reynolds' tobacco heating product Revo, which is already available in the U.S.
---

---
Looks headed for the ballot – Matier & Ross
Big Tobacco has put up nearly $724,000 to repeal San Francisco's recently passed ban on flavored tobacco products — and, from the looks of things, it may already have collected enough signatures to put the matter before voters next June.

The repeal is being spearheaded by a group called Let's Be Real San Francisco, with major funding from R.J. Reynolds Tobacco Co. The group is also backed by the Arab American Grocers Association and the American Vaping Association.
David Sweanor
Imogen Groome
Switching to the world of vaping can be overwhelming and confusing to those who have been smoking for years.

There is plenty to learn about as you get accustomed to using an e-cigarette, especially if you move from a starter kit to more advanced set ups such as sub ohm vaping.
---
A look back at how things have moved on or otherwise….
In switching to ecigarettes – Mawsley – Planet of the Vapes
Doctor Christopher Russell spoke about "Perceptual and experiential factors explaining how 4,235 individuals initiated and established e-cigarette use in place of cigarette smoking" at the Global Forum on Nicotine. Russell works at the Centre for Substance Use Research (CSUR) in the United Kingdom…
Jérôme Harlay – Vaping Post
Exploring how substances are incorporated through social practices is the subject of an ethnographic research on the pleasures of smoking and vaping in France: E-cigarettes: Smoking Pleasure Reinvented? The Many Faces of Harm Reduction in France.
Agent Ania – Vaping Links
This is not about who's right and who's wrong; this is not about who was included in a film and who wasn't. It is about exposing governmental and societal systems that are actively working to prevent the spread of a life-saving phenomenon that could save a billion lives in this century. So this is about 'A Billion Lives'. Get it?
---
Visit Nicotine Science & Policy for more News from around the World

---