Vapers Digest 26th May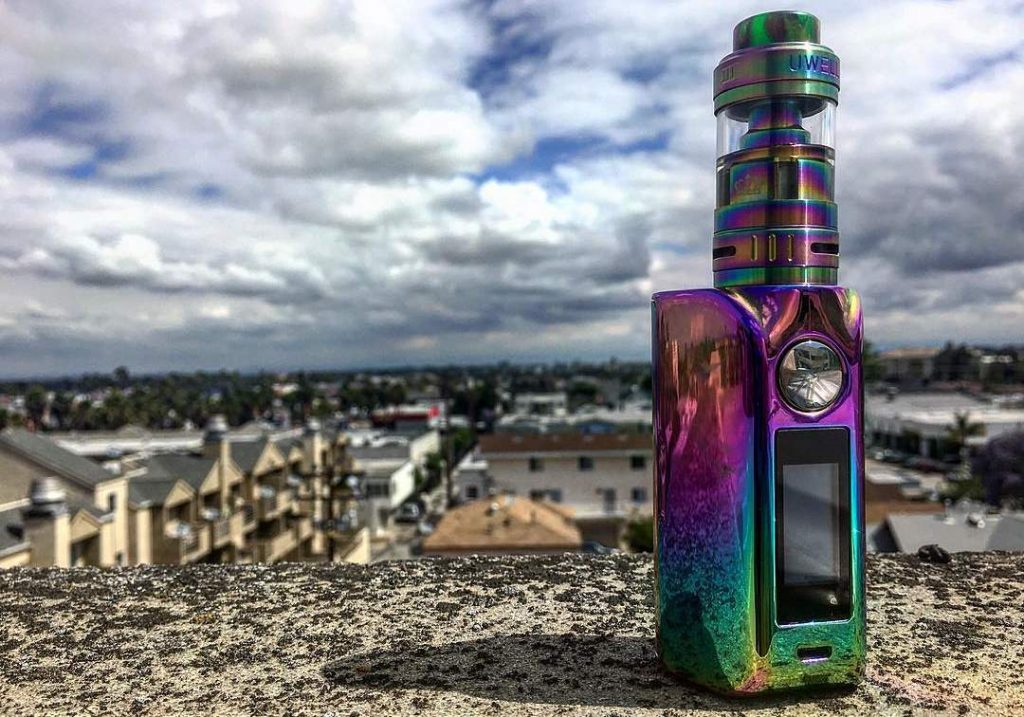 Friday's News at a glance:
Engaging with research groups – Government inquiry into electronic cigarettes – Is vaping sticky enough? And how can we tell? – Prison Warning – Perceptions of Harm to Children – How Much Eliquid Does It Take to kill You? – Vape store 'raided by health department' – Gottlieb Tells Congress FDA Will Base E-Cig Regulations on Science – Public consultations on 'electronic cigarettes' – Oregon Sentator concerned – Lawmakers hope raising smoking age to 21 – Nicotine Science and Policy Daily Digest
New Nicotine Alliance
From time to time, the New Nicotine Alliance is asked by researchers to help them with their research. This help may include, for example: providing advice on research design and measurements; steering group membership; promoting recruitment to studies; facilitating access to products; advising on non-technical research summaries; and collaborating on publications. This kind of activity is broadly labelled as Patient and Public Involvement (PPI) in research.
Dr Colin Mendelsohn
Vapers had some good news today when the government announced a special parliamentary inquiry into electronic cigarettes. The inquiry will investigate the risks and benefits of vaping and determine how e-cigarettes should be regulated.

A fair inquiry should find that the evidence is strongly in favour of making vaping more widely available. Millions of smokers around the world who are unable or unwilling to quit smoking or nicotine have given up tobacco by switching to electronic cigarettes.
---

---
And how can we tell?
An essay by Oliver Kershaw & Amelia Howard
There is a disconnect between the tobacco research community and the vaping user-community. Both groups have almost totally divergent knowledge-base of the technology; the former based on its existing tobacco research agenda, the latter based on practical experience with the technology and through peer-learning and marketing.
Mawsley, Planet of the Vapes
A smoke-free policy is gradually being rolled out across the entire British prison network. The date has now been released for the next phase, which will include long-term prisoners and those being held in maximum security. As of the 31st August, none of these prisoners will be allowed traditional tobacco products – this will effect 80% of them. Commentators fear it will spark violence and promote drug use.
---
When a 14 y/o wants to stop smoking by vaping but can't buy her own liquid……
Post-TPD dilemma for @StopSmokingLeic

— Louise (@grannylouisa) May 25, 2017
---
Exposed to Secondhand Aerosol From Electronic Vapor Products
The US Surgeon General has concluded that e-cigarette aerosol is not harmless and can contain harmful and potentially harmful chemicals, including nicotine. We assessed factors associated with adults' perceptions of harm related to children's exposure to secondhand aerosol from electronic vapor products (EVPs).
Exposure To Vaping Is Bad For Kids
Despite the toxic ingredients commonly found in e-cigarettes and other vaping products, many adults don't think secondhand e-cigarette aerosol poses a risk to children, according to a report published Thursday by the Centers for Disease Control and Prevention.

About one-third of adults surveyed didn't know if secondhand aerosol caused harm to children, and 40 percent of the adults said this kind of exposure caused "little" or "some" harm to children.
---

---
Essential Knowledge for All Vapers – Ashtray Blog
The rat squealed as I forced another drop of Halo American Red e-liquid into its mouth.

"3 milligrams, and still alive," I reported grimly to my smoking hot lab assistant…

Not really!

While strictly speaking you'd need experiments to see how much e-liquid it would take to kill, that's not really us, so we're going to have to rely on a survey of the science.
Eliza Goetze
INSIDE shop 79 on Bourbong St the shelves – previously lined with e-cigarette parts and flavours – are looking empty.

Wide Bay Public Health Unit officers attended the iVape store after reportedly receiving complaints about the store's e-cigarette signage, stock displays and advertising, and ordered business owner Shane Kerrigan to remove his displays of e-cigarette parts and flavours.
FDA Will Base E-Cig Regulations on Science – Michelle Minton
Democrats like to portray their party as the "party of science." Yet, when it comes to harm-reducing tobacco alternatives that offer millions of smokers a chance to quit their deadly habit—Dems may as well be a pitchfork-wielding village mob. Luckily, for public health, the newly appointed Food and Drug Administration (FDA) Commissioner Scott Gottlieb is not as fearful of innovation.
---

---
Pamela Jay F. Orias
CONSULTATIONS on the impact of electronic cigarettes now underway, May 26 at the Ayala, Centrio Mall. Another consultation is set on June 1 in Carmen village, Cagayan de Oro City. The committee on health, sanitation, and health insurance initiates the public consultations to discuss the impact of e-cigarettes particularly on the youth.
About e-cigarettes imported from China
An Oregon lawmaker is expressing concerns about the safety of e-cigarette products imported from China.

Senator Ron Wyden, who also serves as the ranking member of the Senate Finance Committee, said a new Government Accountability Office report shows over 91% of e-cigarettes imported into the U.S. are connected to China.
Will snuff out habits many form early in life.
The way Aaron Vergari sees it, if you can serve in the military, you should be able to vape.

Vergari, regional manager of Exscape, a smoke and vape shop in Ithaca, is lamenting the Tompkins County Legislature's recent passage of a law making it illegal for stores to sell tobacco and tobacco-related products to people under 21 come July 1.
---
A look back at how things have moved on or otherwise…
MIT Brickman – The Cheshire Club
I previously explained that I only became involved in the politics of vaping once the growing anti-vape sentiment started to affect me personally. Prior to the growing workplace regulations, annoyingly dramatic media reports, and the financial impact of vaping inexplicably being considered tobacco by health insurers, I was just a blissfully ignorant former smoker who had discovered vaping. Perhaps like many of you…
Use of electronic cigarettes continues to rise and midwives and health visitors are being increasingly asked for advice in relation to their use during pregnancy. This blog provides some top line messages from a new briefing with further helpful information. The writer, Jo locker, is tobacco control programme manager and lead for smokefree pregnancy at Public Health England…
Robert Innes – Vaping Post
On the 29th of August 2015 Carl Phillips stated that his, "reading finds this (the 95% safer claim) a not-very-veiled stalking horse for medicalizing THR. On the 26th of April 2016 he continued, in his latest blog,  to elaborate on this theme stating: "Saying that e-cigarettes are 95% less harmful is a very bad idea."
To blow away the gateway to smoking hypothesis? – Nathalie Dunand – Vaping Post
Preliminary results of a study on e-cigarette use in France have just been released in the official Bulletin Epidémiologique hebdomadaire, a French journal published by the new agency Public Health France. The study exploits the CONSTANCES cohort survey that will reach up to 200,000 participants…
---
Visit Nicotine Science & Policy for more News from around the World

---