In the News May 26th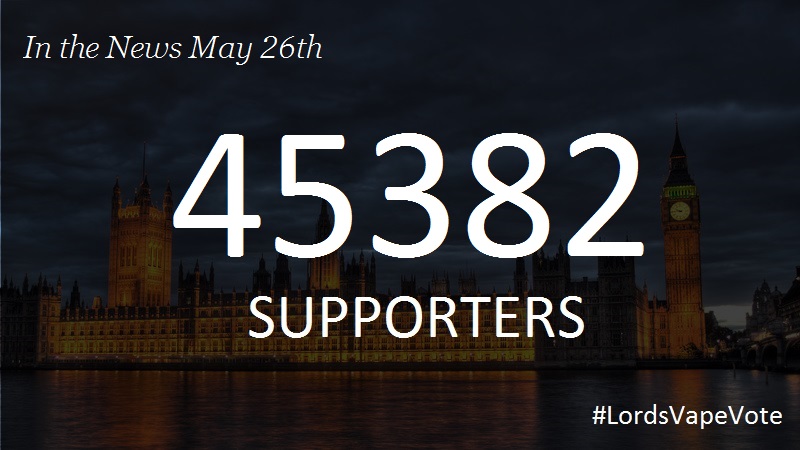 Thursdays News at a glance:
The vaping fight: join or die – Achieving a smokefree pregnancy – A "Perfect Storm for the Cassandra Reference." – A 200,000-participant survey – American Lung Association Would Rather Smokers Die – Expert reaction to research on e-cigs and neutrophil cellsSmokeless Tobacco Risks Near Zero – The collapse of a fruitful vaping market – California Undermines Public Health – Two-year trends and predictors of e-cigarette use – 22nd Century Launches MAGIC 0 – Nicotine Science and Policy Daily Digest – Thursday, 26 May 2016
MIT Brickman – The Cheshire Club
I previously explained that I only became involved in the politics of vaping once the growing anti-vape sentiment started to affect me personally. Prior to the growing workplace regulations, annoyingly dramatic media reports, and the financial impact of vaping inexplicably being considered tobacco by health insurers, I was just a blissfully ignorant former smoker who had discovered vaping. Perhaps like many of you…
Viv Bennett – Public Health England
Use of electronic cigarettes continues to rise and midwives and health visitors are being increasingly asked for advice in relation to their use during pregnancy. This blog provides some top line messages from a new briefing with further helpful information. The writer, Jo locker, is tobacco control programme manager and lead for smokefree pregnancy at Public Health England…
---
22:00hrs 26th May
---
Robert Innes – Vaping Post
On the 29th of August 2015 Carl Phillips stated that his, "reading finds this (the 95% safer claim) a not-very-veiled stalking horse for medicalizing THR. On the 26th of April 2016 he continued, in his latest blog,  to elaborate on this theme stating: "Saying that e-cigarettes are 95% less harmful is a very bad idea."
To blow away the gateway to smoking hypothesis? – Nathalie Dunand – Vaping Post
Preliminary results of a study on e-cigarette use in France have just been released in the official Bulletin Epidémiologique hebdomadaire, a French journal published by the new agency Public Health France. The study exploits the CONSTANCES cohort survey that will reach up to 200,000 participants…
---

---
Would Rather Smokers Die than Save their Lives "the Wrong Way" – The Rest of the Story
Re-defining the meaning of paternalism, the American Lung Association on Tuesday boldly and unashamedly told smokers that if they quit smoking the wrong way, it doesn't count, essentially condemning the nearly 7 million Americans who are vaping instead of smoking.
A rant on low nic fags, Matt goes X, nautilus-wise, DD boxes a Vype and TPD compliance goes out the window.
On e-cigs and neutrophil cells – Science Media Centre
"New studies on e-cigarettes are welcome as we need to know more about these products. However, a common problem with some research, including this study, is that the main comparison should be with tobacco which contains a range of toxicants including formaldehyde and acrolein. Previous research has shown that levels of these compounds are far lower in e-cigarette vapour than in tobacco smoke. Smokers need accurate information that conveys the relative risk of continued smoking with e-cigarette use and all the available evidence is that e-cigarettes are a far safer option. Alarming headlines based on cell line studies such as this one will merely deter more smokers from stopping smoking by using e-cigarettes, contributing to the disease and early death that continued smoking causes. " – Linda Bauld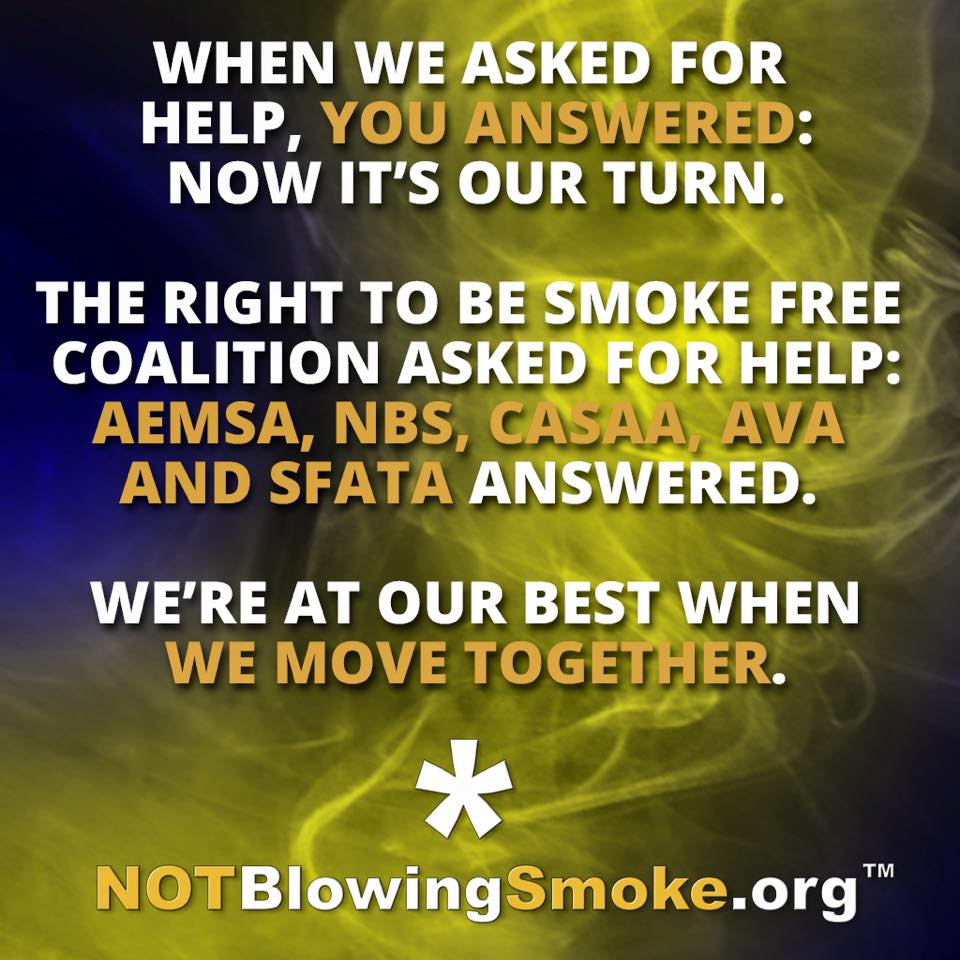 Brad Rodu – Tobacco Truth
Knowing that the Centers for Disease Control (CDC) has the means to calculate deaths due to smokeless tobacco – a statistic that is likely to be near zero – I have encouraged readers to call the agency at 800-232-4636 or email them (here) to demand data and sources on the precise dangers of smokeless tobacco use.
---

---
Julien Sellier – Vaping Post
According to an article published in themalaymailonline.com, Malaysian vaping market is in free fall. The country would only count 200,000 vapers today while they were between 800,000 and 1,200,000, last October. Why has it come to this?
By Treating E-Cigarettes Like The Real Thing – Jacob Sullum – Forbes
On May 4, the day before the Food and Drug Administration officially classified e-cigarettes as "tobacco products," California did the same thing. Gov. Jerry Brown signed SBX2 5, which expands the definition of tobacco product under several statutes to include "an electronic device that delivers nicotine or other vaporized liquids to the person inhaling from the device…"

Of e-cigarette use in 27 European Union member states – BMJ
This study assessed changes in levels of ever use, perceptions of harm from e-cigarettes and sociodemographic correlates of use among European Union (EU) adults during 2012–2014, as well as determinants of current use in 2014.
Very Low Nicotine Cigarettes in France
A plant biotechnology company that is a leader in tobacco harm reduction, announced today the receipt of an initial purchase order for MAGIC 0 Very Low Nicotine cigarettes from French distributor, Royal Distribution. Beginning in June, Royal Distribution will promote and sell the MAGIC brand in France as the world's lowest nicotine tobacco cigarette.