Vapers Digest 25th May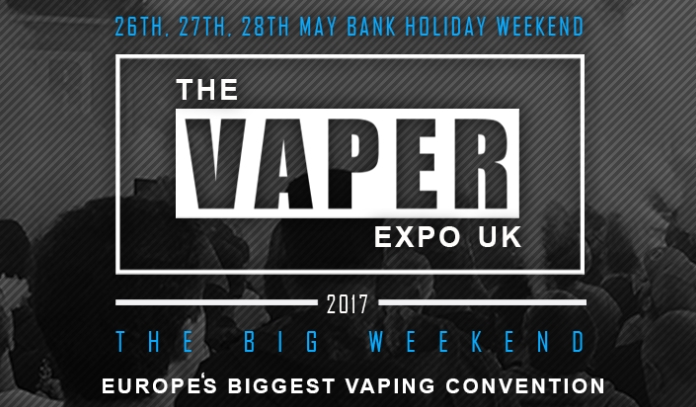 Thursday's News at a glance:
The nanny state we're in – Another Aldehyde Study – The End of Vaping – Evolution not revolution – ASA Ruling on VCUP Trading Ltd – The EU's boneheaded war on e-cigarettes – Why vaping deserves to be supported – Health Departments Lobbying Against E-Cigs – Air quality in vapers' homes is normal – E-Cigarette Safety & Risk Profile – Nicotine Science and Policy Daily Digest
Christopher Snowdon, Velvet Glove Iron Fist
Since the first edition of the Nanny State Index was published in March 2016, there have been many regulatory changes, most of them for the worse. Of the 28 countries included, all but six of them have a higher score than they did last year.

2016 was a particularly bad year for vapers. Eleven countries now forbid the use of e-cigarettes wherever smoking is banned after Finland, Luxembourg, Hungary and Poland joined the fold
Mawsley, Planet of the Vapes
When it comes to things like efficacy, renormalisation of smoking and the supposed gateway effect, the data remains overwhelming against anti-tobacco harm reduction activists. What they want to do is spread child-related fear and leave the suspicion of toxins hanging in the air. To that end, the latest paper looking at electronic cigarette aldehyde production is predictably disappointing.
---

---
Dave Cross, Stealth Vape
Everybody knows that we have few peers when it comes to ideas for new ways to take the vape market forward. Our thinking hats work overtime, industriously focussing upon invention drives us to greater heights. News this week has made us pause and reflect, and then doff our hats at the mind of a true genius.
Simon Clark
Scientists say so-called 'light' cigarettes with ventilated filters may have made smokers more vulnerable to what is now the most common form of lung cancer.

Research has found a 'clear relationship' between rising rates of adenocarcinoma and greater demand for 'light' cigarettes.

On the back of that report a local newspaper asked Forest to contribute 220 words for a feature that asked, 'Is it time to ban cigarettes completely?'
---
---
Advertising Standards Authority
A press ad for a local e-cigarette store, Poynton Vapes, seen in the Macclesfield Express on 1 March 2017. The ad featured text which stated "POYNTON VAPES" and listed the store's address, phone number, opening times and the URL "www.vapeclouduk.co.uk". Above the text, there was an image of the store's interior where the word "Anarchist" and a logo could be seen on the far wall.
Russell McCarthy, Spiked
The fervour of anti-tobacco moralisers continues to rise. And why wouldn't it? Almost every illiberal measure they have proposed has been adopted uncritically, from smoking bans in pubs to sin taxes (which have almost doubled the cost of cigarettes over the last 10 years) to the rolling out of so-called 'plain packs' – which feature grotesque body-horror images. No measure seems too patronising or excessive.
---

---
Pascal Culverhouse
It is difficult to predict the long-term effects that the Tobacco Products Directive (TPD), which came into force last week, will have on the vaping industry as a whole but, with a general election imminent and the fallout from Brexit on the horizon, can the rapid growth the e-cigarette market has enjoyed continue?
Are Robbing Taxpayers, Harming Public Health
Lindsey Stroud
As if the Food and Drug Administration's deeming regulations weren't enough to stall the future of the vaping industry, numerous county health departments have decided to lodge themselves in the war against electronic cigarettes, increasingly spreading misinformation and exaggerated claims through targeted ad campaigns.
---

---
Jim McDonald, Vaping 360
California scientists have found that the air in vapers' homes has no more airborne particulate matter than the air in non-vapers' homes. However, the researchers neglected to mention the good news about vaping in the study abstract, or in the accompanying press release — which is all most people will read.
Dr Farsalinos
"My presentation at the 1st E-Cigarette Summit USA, with some very interesting data replicating previously published studies and exposing major errors…."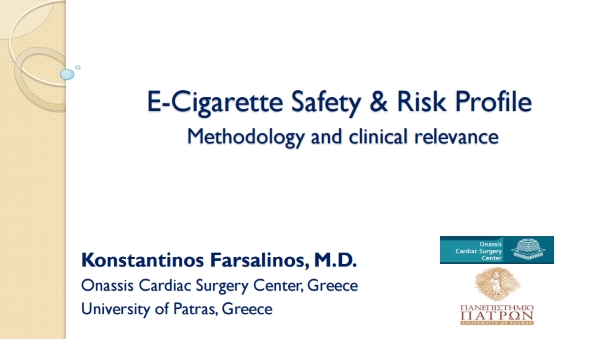 ---
A look back at how things have moved on or otherwise…
Dave Dorn – The Sun Also Rises
Apparently, kidz using Ecigs is a "bad thing™" . I know this, because people who oppose Ecigs (and generally claim to oppose smoking) keep telling us this. They have various reasons, nearly all of which distil down to "theeenk of da cheeeeeldrens". I don't quite know what means, if I'm truthful….
Paul Barnes – Facts Do Matter
Whenever there's some "new research" being touted in the media-news-space, I often find myself switching automatically into newspeak as 99 times out of 100, what is written on these online media places has little or no bearing on what is being said….
Mawsley – Planet of the Vapes
"I think they have a great potential to save millions of lives over the next 20-30yrs." The sound bite introduces BBC's Horizon program, confirming vaping's place in mainstream culture. The documentary covered key areas of the electronic cigarette debate and leaves a general feeling that, if not won, the harm reduction argument is certainly winning converts in the UK….
Head Rambles
For those of you who don't know my bosom pal Luke, he's a dried up arsehole of the Irish Tobacco Control scene.  He runs his own little empire grandly called the "Tobacco Free Research Institute Ireland" which essentially is the Provisional Wing of the Anti Smoker movement here….
---
Visit Nicotine Science & Policy for more News from around the World

---