Vapers Digest 26th Jan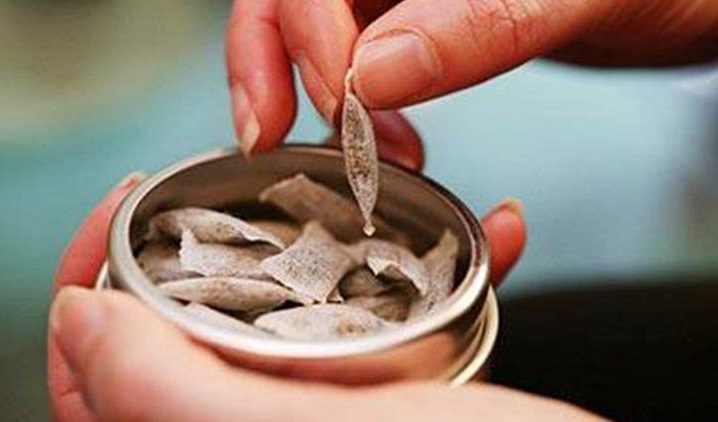 Thursday's News at a glance:
Snus ban challenge, NNA media releases – Snus Ban Stench To Be Aired In The High Court – E-cigarettes: A Public Health STRATEGY Or TRAGEDY – Apple Rejects Vaping – Intentionally conflating smoking and tobacco – Say Why To Drugs – Critical Thinking 101: Source Evaluation – Call to ban sweet-flavoured e-cigarettes – Malaysia has estimated 1 million vapers – Nicotine reverses hypofrontality – Barbados Moves To Ban E-Cigarettes – Nicotine Science and Policy Daily Digest – Thursday, 26 January 2017
NNA media releases, 26th January 2017
The High Court has just announced that it will allow the ban on the smoking substitute snus to be referred to the European Court of Justice. Professor Gerry Stimson, who is leading the legal challenge to the ban by the consumer group, the New Nicotine Alliance, said:

"There's now a race to see whether European judges or British politicians will lift the ban first. They realise that with British men smoking four times as much as Swedish men we cannot justify continuing the ban on snus. If the European Court doesn't do it first, I hope that when Brexit happens the bonfire of regulations will begin with this stupid ban on the world's most successful safer alternative to smoking."
To Be Aired In The High Court – Dick Puddlecote
This morning sees the start of an extremely interesting case brought in the UK High Court to attempt to lift the EU ban on snus. It is led by snus manufacturer Swedish Match and supported by the New Nicotine Alliance (NNA) to give a consumer aspect to proceedings.

You can read about the basis behind it at the NNA website here.
Kevin Crowly, Vaping Links
The positioning of Government and health organizations clamoring for "less smoking" is becoming dangerously close to a sitcom without the laugh tracks. Posturing of health officials in the United States has reached a "beyond unacceptable level" – now at the point of being a tragedy.
Junglist, Planet of the Vapes
Yesterday evening Apple clarified to POTV that is has chosen to reject new apps and any updates and upgrades to existing releases that contain any content related to nicotine with no further reasoning as to the thoughts behind their new policy.
The POTV forum has had an app for over three years now, it is a third party product that wraps the forum content into an app that can be installed on Apple and Android phones to make access easier for vapers who use our forum.
---

---
Cause uptick in cigarette smoking among pregnant teens – EurekAlert
While laws placing age limits on the purchasing of e-cigarettes are intended to reduce the use of tobacco products, a recent study shows an unintended consequence: a rise in traditional cigarette smoking among pregnant teens.

But the uptick in cigarette smoking did not produce negative birth outcomes, according to research by Princeton University and Cornell University
Dr Suzi Gage and Scroobius Pip
The internet is full of misinformation about recreational drugs – both legal and illegal. Dr Suzi Gage, a psychologist interested in understanding associations between substance use and mental health, tackles one substance per episode – providing information about what we know – the harms, but also potential benefits of these substances. There's no hype, no spin and no judgement, just information. In the first series, she is in conversation with rapper Scroobius Pip
Atakan Befrits
As very often I am indebted to Professor Brad Rodu for helping to point out the patently obvious. When taken into account that tobacco is +95% less harmful than smoking tobacco, but that broad knowledge among smokers would create a massive shift to safer products, it becomes clear why is is so important to also include e-cigarettes in the "tobacco" products category.
---
---
BBC Wales
Health officials are calling for a ban on the sale of confectionary-like flavours in e-cigarettes over concerns they appeal to children. Public Health Wales said it could potentially lead to nicotine addiction in adult life.
It recommends restrictions on advertising e-cigarettes in all media regularly viewed by children.
CASAA
Refuting unscientific anti-e-cigarette commentaries takes a lot of work these days. These articles pull facts from thin air, make specious arguments, cherry-pick evidence, and manufacture conclusions to support the personal biases of the author. Analyzing one of these articles with an eye to separating fact from fiction takes time–time most people don't have or are unwilling to devote to the process…
---

---
Vapor Voice
There are  1 million vapers in Malaysia, according to an article in Gulf News.

"The business is growing very fast because there are many people trying to convert from tobacco smoking to vaping," according to the region's largest retailer's, Vape Empire, co-founder Muhammad Sharifuddin Esa, adding that his business has expanded to 57 locations since it opened just two years ago.
In animal models of addiction and schizophrenia
The prefrontal cortex (PFC) underlies higher cognitive processes1 that are modulated by nicotinic acetylcholine receptor (nAChR) activation by cholinergic inputs. PFC spontaneous default activity is altered in neuropsychiatric disorders, including schizophrenia—a disorder that can be accompanied by heavy smoking
It's not just second-hand tobacco smoke that health officials in Barbados want to stop exposing the public to. Now, e-cigarettes are to be banned.

Parliament yesterday passed the Health Services (Amendment) Bill 2017 which adds e-cigarettes to products that people are forbidden to smoke in public.
---
A look back at how things have moved on or otherwise…
Paul Barnes – New Nicotine Alliance
In a new study published in the journal Tobacco Control a group of scientists have examined how use of e-cigarettes is related to subsequent smoking behaviour, subsequently reporting that those who use e-cigarettes are more likely to start smoking cigarettes. This new study has once again garnered the attention of the media.

As stated in the objective of the study:

Use of electronic cigarettes (e-cigarettes) is prevalent among adolescents, but there is little knowledge about the consequences of their use. We examined, longitudinally, how e-cigarette use among adolescents is related to subsequent smoking behaviour.
To smoking for young people, still no convincing evidence – Jim McManus
This morning saw a further paper , this time a longitudinal study, looking at young people in Hawai

http://tobaccocontrol.bmj.com/content/early/2016/01/05/tobaccocontrol-2015-052705

The paper concludes that "adolescents who use e-cigarettes are more likely to start smoking cigarettes. This result together with other findings suggests that policies restricting adolescents' access to e-cigarettes may have a rationale from a public health standpoint.  "  Except, unfortunately, its methods don't justify those conclusions.
And cigarette smoking in children – Linda Bauld – Science Media Centre
Prof. Linda Bauld, Professor of Health Policy at the University of Stirling, Deputy Director of UK Centre for Tobacco and Alcohol Studies, and Chair in Behavioural Research for Cancer Prevention at Cancer Research UK, said…..
Argvargen
Picture the scene: Martin Mckee and Simon Capewell discover that a controversial piece of research on e-cigarettes, that made headlines around the world, was tainted by a conflict of interest. Imagine their outrage! Imagine their campaign of letters to the Lancet and BMJ, penned with lashings of venom and spite! Now imagine their reaction if was discovered that this conflict of interest was not declared by the author. Supernova!
---
Visit Nicotine Science & Policy for more News from around the World

---