In the News January 26th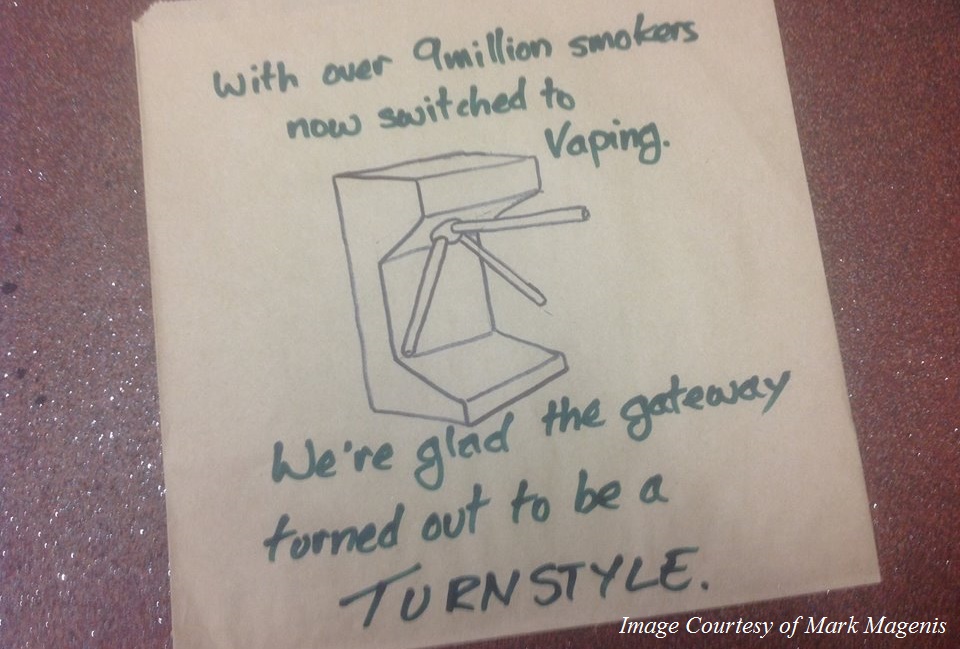 Tuesdays News at a glance:
E-Cigarette Use and Smoking in Children – Of interest: a conflict – Why Should Vapers Be Nice To Liars? – Open Letter to all members of the Welsh Assembly HSCC – Teenage kicks – expert reaction to study of e-cigarette use and cigarette smoking in children – The Hidden Benefits Of Vaping – Bubblegum and old socks – Nicotine Science and Policy – Daily Digest – Tue, 26 January 2016
Paul Barnes – New Nicotine Alliance
In a new study published in the journal Tobacco Control a group of scientists have examined how use of e-cigarettes is related to subsequent smoking behaviour, subsequently reporting that those who use e-cigarettes are more likely to start smoking cigarettes. This new study has once again garnered the attention of the media.

As stated in the objective of the study:

Use of electronic cigarettes (e-cigarettes) is prevalent among adolescents, but there is little knowledge about the consequences of their use. We examined, longitudinally, how e-cigarette use among adolescents is related to subsequent smoking behaviour.
To smoking for young people, still no convincing evidence – Jim McManus
This morning saw a further paper , this time a longitudinal study, looking at young people in Hawai

http://tobaccocontrol.bmj.com/content/early/2016/01/05/tobaccocontrol-2015-052705

The paper concludes that "adolescents who use e-cigarettes are more likely to start smoking cigarettes. This result together with other findings suggests that policies restricting adolescents' access to e-cigarettes may have a rationale from a public health standpoint.  "  Except, unfortunately, its methods don't justify those conclusions.
And cigarette smoking in children – Linda Bauld – Science Media Centre
Prof. Linda Bauld, Professor of Health Policy at the University of Stirling, Deputy Director of UK Centre for Tobacco and Alcohol Studies, and Chair in Behavioural Research for Cancer Prevention at Cancer Research UK, said…..
Argvargen
Picture the scene: Martin Mckee and Simon Capewell discover that a controversial piece of research on e-cigarettes, that made headlines around the world, was tainted by a conflict of interest. Imagine their outrage! Imagine their campaign of letters to the Lancet and BMJ, penned with lashings of venom and spite! Now imagine their reaction if was discovered that this conflict of interest was not declared by the author. Supernova!
Dick Puddlecote
I've been quite angry the past couple of days and assumed it was because I've just spent a weekend drinking in Germany in the study of a writer with a great line in splenetic outbursts of invective and an impressive armoury. But then I realised it wasn't that at all, it's through reading stuff like this.
Rhydian Mann – Vapers in Power
I am writing as the Welsh Campaign Manager for Vapers in Power, a registered political party established to provide a voice for e-cigarette users. I call upon you to do the right thing for the health of Welsh citizens by supporting any amendments to the Public Health (Wales) Bill which require that e-cigarettes are entirely removed from the Bill.

You may have seen reports of the Minister's intention to propose amendments to ban use of e-cigarettes in places "where potential risk to children is greatest"…
Simon Clark – Taking Liberties
The Press Association has combined CRUK's demands for a one pence levy on every cigarette (see previous post) with another – completely different – story about e-cigarettes.

Teenagers who use e-cigarettes are more likely to take up smoking a year later, research suggests.

Never-smokers who tried e-cigarettes were almost three times more likely to smoke cigarettes a year later compared with those who had never had an e-cigarette.

The report is based on US research into vaping by children that concludes…..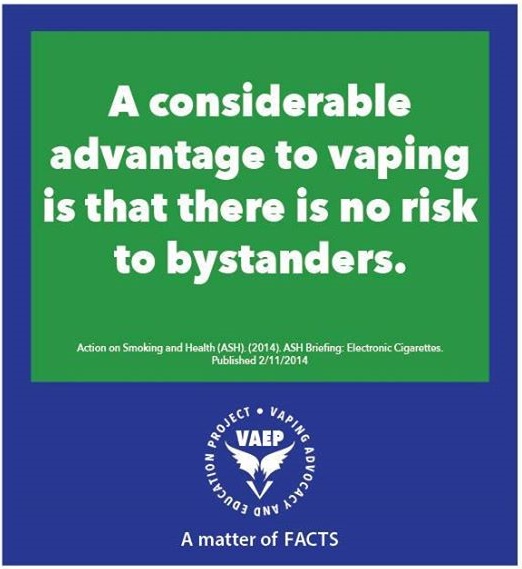 Steve Christie
I'm sick of being called an anecdote. Especially by people that couldn't spot a mod if the Yorkshire Ripper caved them over the head with one!

However?…something that's always overlooked? The Vaping benefits to your immediate family.
Plenty of examples…..
Grandad – Head Rambles
I haven't smoked a cigarette in well over forty years as I thoroughly dislike them. If I run out of pipe tobacco I would far rather go without than bum a fag off Herself. I have an electrofag but rarely use it as I find it leaves an oily taste in my mouth and is a very poor substitute for a rich bowl full of pipe tobacco.

So whenever I prattle on about cigarettes or electrofags I tend to talk from a logical point of view rather than experience.