In the News January 25th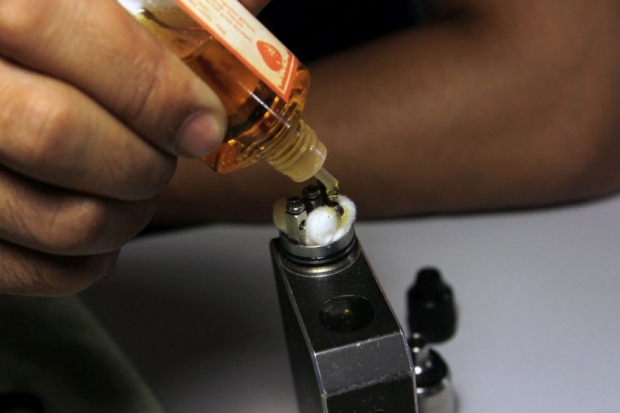 Mondays News at a glance:
I am the knight who says "N.I.D!" – Ecigs more effective than over the counter quit smoking products – Organizations against vaping have an agenda: tax revenue – "For What it's Worth"— The ASAM/ABAM Diploma Mill – Health Inequalities, E-Cigarettes and Sugar – Simon Chapman has no interest in assisting me – VapourTrails TV – Up in Smoke – Switching to Electronic Cigarettes Improves Cardiovascular Health of Smokers – Child Nicotine Poisoning Prevention Act of 2015 – E-cigarette fans descend on St. Louis – Malaysia has estimated 1 million vapers – Nicotine Science and Policy – Daily Digest – Mon, 25 January 2016
Rhydian Mann – Vapers in Power
Since my guest blog about the proposed bill which contained the proposals to ban vaping in pretty much every enclosed public space in November, the Heath & Social Care Committee have been busy, as well as the Welsh Assembly as a whole.

Some of you followers of Vapers in Power may have seen the video summary of recent events in Welsh vaping politics on VapourTrails TV. If you have yet to see it, please watch it HERE!
Than over the counter quit smoking products – Mawsley – Planet of the Vapes
Professor Robert West presents an overview of the Smoking England findings in a video. This article offers you the chance to view it and we look at the key points coming from the latest Smoking Toolkit Study (STS) data. ..
Have an agenda: tax revenue – Kevin Crowley – Blasting News
Vapers tell smokers to stop listening to organizations, vaping products work. An agenda to tax a non-tobacco product is hiding in plain sight. With a well orchestrated attempt to keep smokers lighting up, organizations like the American Heart & Lung Associations and government officials are trying to keep smokers away from vaping products. They claim companies are marketing to children and vaping products are not effective to curb the smoking habit….
The ASAM/ABAM Diploma Mill – Disrupted Physician
I can think of no other specialty or subspecialty in the profession of medicine where non-existent expertise can be incontestably announced and implemented. If I claimed to be an ace neurosurgeon or an expert otolaryngologist and started practicing my claimed skills in the hospital I would be called on it pretty quick by both colleagues and patients–deemed a delusional fraud and run out on a rail within a week. Both law enforcement, attorneys and psychiatry would be called in short order….
---

---
Lengthy discussion and commentary on e-cigs – A joint seminar hosted by the All-Party Parliamentary Health Group and Public Health England
This event, drawing on expertise from Public Health England, seeks to look at the scale of the health inequalities that England is facing – as outlined in the latest Global Burden of Disease report; the latest medical evidence on the health impacts of e-cigarettes; and at sugar consumption and obesity…
Tim Gregg – The Victim Theory
I was doing some research on tobacco regulation recently when I came across this YouTube video, produced by Simon Chapman at the University of Sydney. If you don't know who Chapman is, he's a prominent anti-tobacco activist and one of the key figures in the Australian public health establishment.
Improves Cardiovascular Health of Smokers – The Rest of the Story
Today, I report the results from a new study which demonstrates that switching from smoking to electronic cigarettes also improves the cardiovascular health of smokers, an effect observed both among those who switch completely to e-cigarettes and those who become dual users but cut down on the amount that they smoke….
---
Tonight, Marco takes a look at the Crown tank from Uwell, Matt takes a look at the Mini Volt kit from Council of Vapor. Dimitris examines the new Kayfin Mini V3 from Svoemesto. And of course, the news!

---
Pamela Yan & Kyle Darbyson
As the e-cigarette debate in Ontario heats up, is the whole point of smoking cessation being lost in the shuffle?

This is bound to be an exciting year for anti-tobacco advocates in Ontario.

On one hand, the national smoking rate is at an all-time low, with only 15 per cent of Canadians choosing to light up. On the other hand, one should also consider the skyrocketing popularity of electronic cigarettes (or e-cigarettes), products that—depending on who you talk to—could potentially revolutionize the way people kick the habit for good.
13 common errors in epidemiology writing – Carl V. Phillips – Anti-THR Lies
The following is a guide to writing epidemiology papers that Igor distributed to his students last week. He started drafting it and brought me in as a coauthor. While this written as a guide for how to do epidemiology – the reporting part of doing it – it serves equally well as a guide to identifying characteristics of dishonest or incompetent epidemiology writing, which will be of more interest to most readers…
They prefer to be called "vapers," but really they're electronic cigarette users.

And on early Friday evening, dozens of them roamed a conference room at the downtown Sheraton Hotel on 14th Street, sucking on cylinders about 4 inches long.

Puffs of steam floated from their mouths and quickly disappeared. The faint scent of apple mingled with menthol and caramel…

Jérôme Harlay – PGVG
The Child Nicotine Prevention Act of 2015 has passed the different steps of approbation and has reached President Obama's desk for signature at the White House. It may become a law in a close future. But what does it mean? The regulation expert, Particia Kovacevic, goes into the detail of this regulation….
Over how dangerous e-cigarettes really are – Molly Rosbach
The degree of concern over increased marketing of e-cigarettes depends on how concerned people are over the potential health risks — and there's a lot of tension in that debate.

On one side are vaping proponents, who see e-cigarettes and vaping products as a safe, effective way to quit smoking.

On the other are public health officials who feel e-cigarettes are just as dangerous as traditional cigarettes and represent a gateway drug for teens…
There are  1 million vapers in Malaysia, according to an article in Gulf News.

"The business is growing very fast because there are many people trying to convert from tobacco smoking to vaping," according to the region's largest retailer's, Vape Empire, co-founder Muhammad Sharifuddin Esa, adding that his business has expanded to 57 locations since it opened just two years ago.