In the News January 27th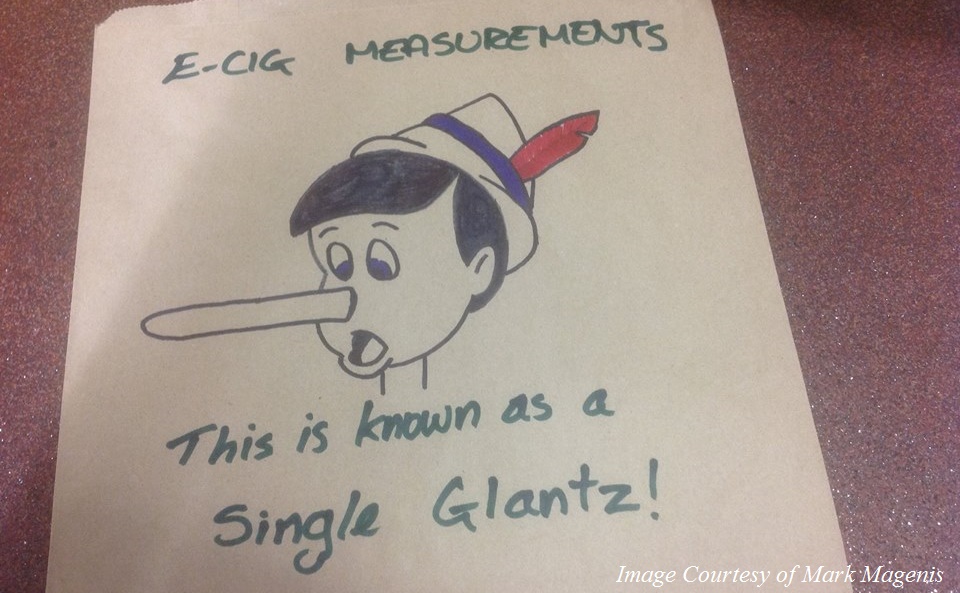 Wednesdays News at a glance:
Use of e-cigarettes in two different groups leads to….headlines – Bang bang bang! Brick walls in the UK – APPG Meeting 27th January – Sweden is trying to BAN all THR! – 'Lies' And 'Deception' Are Clouding Public's View Of E-Cigarette Safety – It's Too Early to Prove Absolute Safety, But Smokers Shouldn't Wait to Vape – Belgium to legalise e-cigarettes – New vapor non-profit officially launches – Tobacco Harm Reduction Update – Nicotine Science and Policy – Daily Digest – Wed, 27 January 2016
In two different groups leads to….headlines – Facts Do Matter
Unsurprisingly there has been yet another study published making a big song and dance about the "gateway" theory, claiming that "teens that use e-cigarettes are three times more likely to smoke" (taken from a headline), or that teens that use e-cigarettes are more likely to smoke.

A quick Google news search for e-cigarettes gives you 92 articles, each with a variation of the same headline and all citing the same study, or to be more precise the same press release….
Brick walls in the UK – Vaping Point
I am a Vaper – one of THREE MILLION in the UK. I have not had a cigarette for four and a half years.  I have a YouTube channel that promotes vaping rather than smoking. This channel might be banned under the new legislation. This is my latest VIDEO that talks about the "sword of Damocles" that hangs over our heads from April next year….
Jessica Harding
My impressions, not necessarily accurate! The presentations were very fast paced, so stuff has been missed. The meeting only lasted 1hr 20mins. There was mention of the slides being made available afterwards. Sarah Jakes (@twigolet) has already tweeted Gerry Stimson's slides.
---
---
Atakan Befrits
This article is one in a series in various media channels that are, beginning to look like a concerted effort by Anti-Nicotine groups; in order to fully justify the harsher legislation on Snus and E-cig products in Sweden within the next few days. Scheduled presentation to Parliament of the bill is February 2nd.

That this only protects cigarettes seems to be a very minor detail, since "we all know" that cigarettes will soon be gone…
Are Clouding Public's View Of E-Cigarette Safety – Kaytee Moyer – Libertarian Republic
An Ohio Health Issues Poll (OHIP) shows a stunning amount of Ohio residents misunderstand the alleged dangers of e-cigarettes, which could "reverse decades of progress" explaining the unique harm of smoking, according to a leading public health expert.

The January OHIP found that just 34 percent of respondents believe tobacco cigarettes are more dangerous than e-cigarettes….
But Smokers Shouldn't Wait to Vape – Brad Rodu – Tobacco Truth
Tobacco opponents say that we've had too little experience with e-cigarettes to know whether they are safe. While it is true that we don't yet know the health consequences of long-term use, that should not discourage smokers from switching…
By placing his signature under a new royal decree King Filip will be instrumental in bringing in legislation that will legalise electronic cigarettes in Belgium.

The new legislation was needed because until now e-cigarettes inhabited a grey zone of Belgian legislation.
It's official. The Vapor Technology Association (VTA) will bring manufacturers, wholesalers, small business owners and entrepreneurs in the vapor industry a fresh perspective on the industry and the policies that impact it. The organizationon states its mission is to serve as the advocate for leaders in the vapor community who not only continue to develop new technologies for the benefit of public health, but also promote small businesses and job growth, responsible public policies and regulations, and a high standard of safety within the industry.
Vaping Research And Surveillance, Vaping Advocacy And Education, Vaping Business, FDA Deeming Ban, Obama's DHHS Intensifies War on Vaping – Lobbies for FDA Deeming Ban, New NCI Funded Junk Gateway Study, Glantz Junk Meta-Analysis, More FDA CTP, NYC Officials Lobby for FDA Deeming Ban and FTC E-cig Ad Ban, Prohibition, Taxation, Vapor vs Tobacco Regulations, Vape Shop Ban, Vaping Bans, Minimum Age Laws, Criminalizing Youth, EU, More Junk Science, Propaganda and Lies.