Vapers Digest 22nd June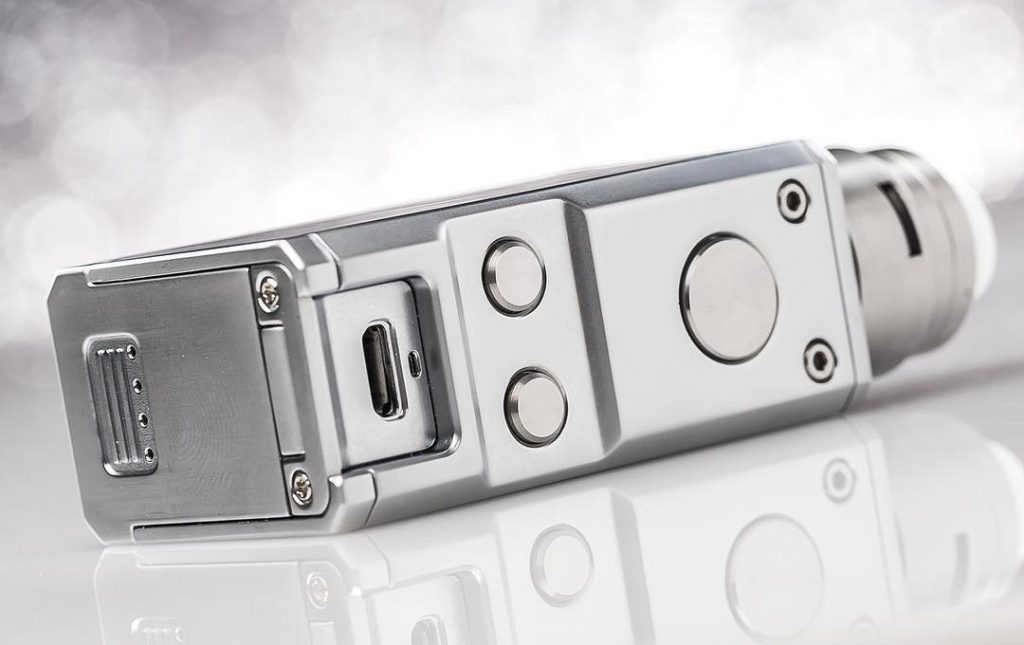 Thursday's News at a glance:
San Francisco to ban sales of vaping flavored liquid – Are E-Cigarettes better alternative for Asthmatic Patients? – Smokefree nation is in sight – Let's do some plain speaking about vaping – Gottlieb fails to credit vaping products – Heat-not-burn' cigarettes popular in Korea – All Your Vape Are Belong To Us – Nicotine Science and Policy Daily Digest
Olga R. Rodriguz, Associated Press
San Francisco city supervisors unanimously approved a measure that bans the sale of flavored nicotine-laced liquid used in electronic cigarettes and flavored tobacco products, saying nicotine masked in cotton candy, banana cream, mint and other flavors entices kids into a lifetime of addiction.

Other cities have passed laws reducing access to flavored vaping liquids and flavored tobacco but San Francisco is the first in the country to approve a sales ban.. Sales of vaping liquids that taste like tobacco will still be allowed.
For Asthmatic Patients? – Soulblu
The long time observation revealed consistent improvements in respiratory symptoms and lung function in all the patients. The evidence has proved that switching from smoking to vaping can benefits asthmatic patients in different ways. It not only helps in reversing the damages caused by tobacco cigarettes but also improves the effectiveness of treatment given to asthma sufferers.
---

---
Duncan Selbie –  Public Health England
New data on smoking prevalence among adults (18+) in England for 2016 show the biggest drop in a decade with the rate falling to 15.5% of the population, a 1.4 percentage point drop from 16.9% the previous year.

But what is even more encouraging, indeed fantastic news, is that this steep decline is even greater among younger adults, aged 18-29 years.

The data from the Adult Smoking Habits in the UK: 2016 report was jointly published by Public Health England and the Office for National Statistics.
About vaping – Fred Kelly Grant
After Harry Truman left the White House and went back to Independence, news columnist Mary McGrory wrote, "Since Harry Truman left town almost nobody has spoken his mind. Mr. Truman took the tradition of plain speaking back to Missouri with him."
---
---
For reduction in teen smoking – Diane Caruana
In a statement announcing the significant reduction in smoking by U.S. high school students, the new FDA commissioner Scott Gottlieb, made no reference to the role vaping products may have played in all this.

The good news is, that the announcement points out that smoking has been reduced by half since 2011, from 15.8 percent to 8.0 percent, in what an article on the RStreet website has called "a remarkable and previously unanticipated public health victory."
---

---
Jhoo Dong-chan
Philip Morris' heat-not-burn (HNB) e-cigarette, iQOS, is enjoying surging popularity in Korea. Its rival British American Tobacco (BAT) Korea and business bellwether KT&G also said this month they will introduce their own HNB products soon.

Philip Morris Korea introduced its iQOS products at its exclusive stores in Gwanghwamun and Gangnam, May 27, and started selling them at around 3,000 CU convenience stores June 5.
Dave Cross, Stealth Vape
In the 70s, if you were lucky, MI5 would mark you out to be something of a wrong'un and make a folder with your name on the top, with Letraset or a Dymo label maker. Men in hats would hang out near lampposts, black cars would speed off the second you approached them, and Alexei Sayle's parents would pop round for dinner parties. That's how people kept tabs on you in the 70s – unless you'd put a Blue Peter time capsule (all about you) in the back garden.
---
A look back at how things have moved on or otherwise….
I Didn't Hate It – Dick Puddlecote
Last time I wrote about the A Billion Lives film it attracted quite a bit of reaction. In fact it attracted the third most numerous comments in this blog's history.  I was also called all sorts of names by both smokers and vapers, which probably means I wasn't that far wrong in what I was saying….
In conjunction with the 100K campaign and the Change.org petition, we at Vape Club recently funded the first survey by an independent polling company to look at the current political views of vapers.

The survey was conducted by Populus between the 3rd and the 5th of June, capturing the opinions of 581 vapers. There were a broad mix of people at different stages of their vaping journey…
Another very positive study featuring R.Polosa
Smokers invited to switch to electronic cigarettes who completely abstained from smoking showed steady progressive improvements in their exhaled breath measurements and symptoms scores. FeNo and eCO normalization is highly supportive of improved respiratory health outcomes and add to the notion that quitting from tobacco smoking can reverse harm in the lung…
---
Visit Nicotine Science & Policy for more News from around the World

---