Vapers Digest 20th Jan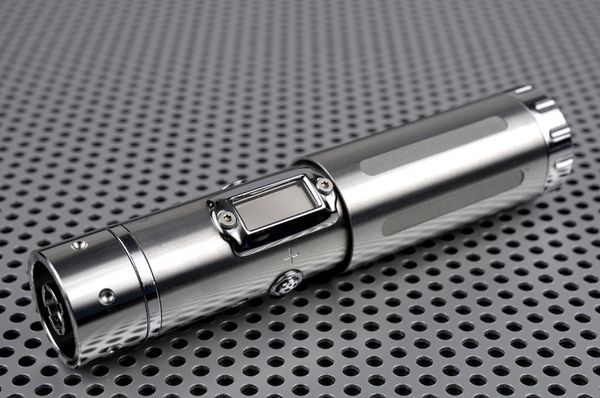 Friday's News at a glance:
It's not taxing – NNA goes to the High Court – Battery explosions hit the headlines – The only thing to Fear, is Fear Itself – Clearing the air around e-cigarettes – Clearing the Air – National Park Service Withdraws E-Cigarette Rule – Nicotine Science and Policy Daily Digest – Friday, 20 January 2017
Vapers in Power
Respond to this consultation, it's important. The wrong decision will shut shops and deter new ecig users.

The European Union wants to tax ecigs. As they have to – to pretend they are democratic somehow – they have a consultation on their suggestion, closing date 16th Feb. Replying to this consultation is about the best thing you can do for ecigs right now – and I've tried to make it simple!

If you don't want simple, here is the link to find the consultation, here is Clive Bates on it, and here is the NNA's take.

For the rest of us morons, here is the easy way to tell them how they can stuff it:
To challenge the ban on snus – New Nicotine Alliance
NNA is seeking to overturn the UK and EU ban on snus. Snus is a popular and effective harm reduction product which has helped thousands in Sweden and Norway to avoid the risks of smoking. As a result Sweden and Norway have the lowest rates of lung cancer in Europe. But the sale of snus is banned in the EU, except in Sweden.
While New York pushes for tax – Fergus Mason
Media reporting about vaping has been dominated by battery safety for the past week, with most attention focused on an explosion in Idaho that seriously injured a 30-year-old man. However regulators weren't standing still, with New York joining the list of states which plan to impose punitive taxes on vapers. However there was some good news with a slight easing of the FDA's rules, while a new Australian paper broke ranks with the country's generally negative attitudes to harm reduction…
---

---
Aotearoa Vape Community Advocacy
So, have been asked a few times about the official AVCA stance on Mechanical Mods and safety. Have tried to stay far far away from the controversy – but failed miserably when I commented It's been great, mech mods, but it's time to say goodbye" with "Going to disagree on this one. Personal choices come w/ responsibility & risk. Isn't it about personalisation and choice?"

This was after we in the community here discussed the topic before the media shitestorm. Vendors and Vapers together (cos that is how we roll over here). Now, keeping in mind that New Zealand is but a small drop in the ocean of vapers…
---
---
University of Victoria
Fears that "vaping" is a gateway to tobacco smoking are unfounded, shows a comprehensive review of available evidence on the harms and benefits of electronic or e-cigarettes and vapour devices, released today by University of Victoria's Centre for Addictions Research of BC (CARBC) in a report called "Clearing the Air."
Ecigs have a "Very Encouraging" tobacco harm reduction potential
Jérôme Harlay – Vaping Post
The University of Victoria's Centre for Addictions Research of BC (CARBC) just released a scientific report, "Clearing the Air", around e-cigarettes. The report is a literature review and a synthesis of scientific research on e-cigarette.

A systematic review on the harms and benefits of e-cigarettes and vapour devices

Conducted by Renée O'Leary, Marjorie MacDonald, Tim Stockwell and Dan Reist, the study updates scientific knowledge around e-cigarette until April 2016 and browses 15 databases and 1,622 journal articles.
---

---
CASAA
The National Park Service (NPS) has withdrawn its proposed rule that would add vapor products to the existing regulation that allows superintendents to prohibit smoking in locations and areas at their discretion. Although this may be regarded as a positive move by the NPS, the agency states that "[t]he withdrawal is based upon a need to engage in additional interagency coordination and review of the proposal."
---
A look back at how things have moved on or otherwise…
Fergus Mason – Blasting News
London professor made false claims; San Francisco colleague used wrong data.

International campaigns against electronic cigarettes suffered another blow today when a prominent UK anti-vaping activist was found to have made false claims of bias.Professor Martin McKee, from the London School of Hygiene and Tropical Medicine, has been strongly critical of a major August 2015 report that confirmed the popular devices are much safer than smoking tobacco….
Dick Puddlecote
Following on from yesterday's article concerning Martin McKee's conspiracy theory – the stupidity of which, by the way, was illustrated brilliantly by David Sweanor in the comments here – it's worth expanding more on another revelation I touched upon from AT's FOI.

You see, last year The Lancet published an anonymously-authored editorial which questioned PHE's judgement, claiming that the organisation had "fallen short", had not taken into account conflicts of interest of certain researchers, and was relying on "flimsy evidence" when citing the 95% statistic…
Simon Clark – Taking Liberties
It should make uncomfortable reading for Chief Medical Officer Dame Sally Davies and Martin McKee, professor of European Public Health at the London School of Hygiene and Tropical Medicine, but a lot of people in public health are shameless….
---
Visit Nicotine Science & Policy for more News from around the World

---