Vapers Digest 17th Feb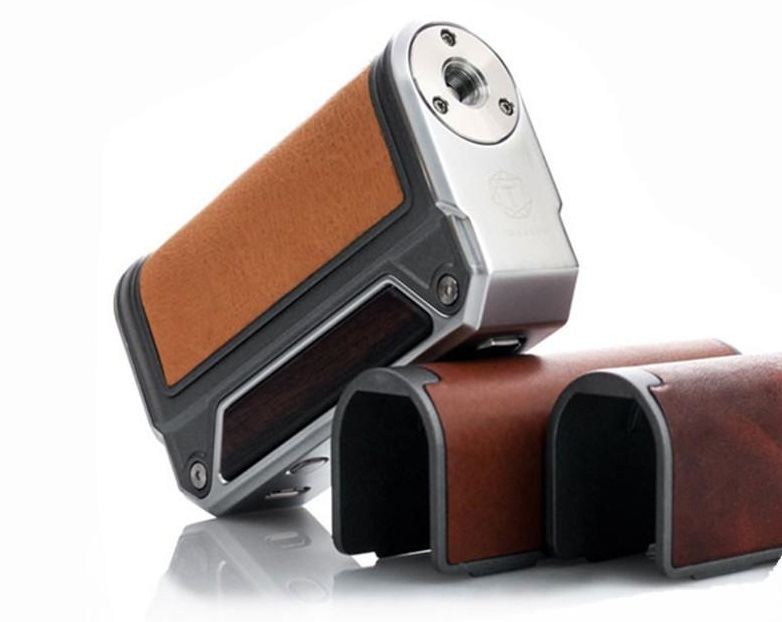 Friday's News at a glance:
NNA adds another country, but Scotland disrupts new advertising rules – We Live In Taxing Times – The problem with harm reduction – Essays on health – Solvent Chemistry in the Electronic Cigarette Reaction Vessel – The Age of Control – New bill could halt FDA e-cigarette prohibition – Smokers' memories could help them quit – Nicotine Science and Policy Daily Digest – Friday, 17 February 2017
But Scotland disrupts new advertising rules – Fergus Mason
Pro-vaping campaign group the New Nicotine Alliance has founded a new Swedish branch, which is likely to be a valuable asset in opposing the EU's continuing war against vaping and snus. Meanwhile a study in Wales has found that vaping remains rare among non-smoking youth. The UK's new TPD-compliant advertising rules for vapour products have been thrown into confusion thanks to the Scottish Government's intransigence; regulators admitted this week that the legislation still hasn't been finalised, with just three months to go until it comes into effect.
IBVTA
Every four years the European Commission (DG TAXUD) reviews the European Directive on the structure and rates of excise duty applied to manufactured tobacco (Directive 2011/64/EU). This review is currently taking place and for the first time the inclusion of vape products within the Directive is being considered. In practice this would see the Commission setting a common excise regime for vaping across all 28 Member States…
Is that people who ought to understand it, clearly don't – ECITA
Today saw the publication of a very interesting (albeit not in the way the authors intended) article(link is external) in the Journal of Public Health Policy, "Harm reduction and e-cigarettes: Distorting the approach".

Sadly, the main point proven by the article is that the authors have completely failed to understand harm reduction. They state that:
---

---
Reporting medical news is too important to mess up – Patrizia Furlan
News stories regarding the latest in the world of medicine are often popular. After all, most people are interested in their own health and that of their family and friends.

But sometimes reports can be confusing. For example, one minute coffee seems good for you, and the next it's bad for your health. And remember when 150 health experts from around the world called for the 2016 Rio Olympic Games to be cancelled or postponed because of the Zika virus?
---
---
In the Electronic Cigarette Reaction Vessel
R. Paul Jensen, Robert M. Strongin & David H. Peyton
Knowledge of the mechanism of formation, levels and toxicological profiles of the chemical products in the aerosols (i.e., vapor plus particulate phases) of e-cigarettes is needed in order to better inform basic research as well as the general public, regulators, and industry. To date, studies of e-cigarette emissions have mainly focused on chromatographic techniques for quantifying and comparing the levels of selected e-cigarette aerosol components to those found in traditional cigarettes.
---

---
New bill could halt FDA e-cigarette prohibition
Guy Bentley, Washington Examiner
Rep. Tom Cole, R-Okla., and Rep. Sanford Bishop, D-Ga., introduced legislation in the House of Representatives on Thursday which, if adopted, could prevent the e-cigarette business from falling into a state of de facto prohibition.

The bipartisan legislation would alter Food and Drug Administration rules requiring products deemed to be tobacco products that came on the market after Feb. 15, 2007, (a predicate date) to undergo a prohibitively expensive and complicated approval process.
---

---
Kristen Parker , Ali Hussain , Maria Lapinski
Rather than inciting fear, anti-smoking campaigns should tap into smokers' memories and tug at their heartstrings, finds a new study by Michigan State University researchers.

Advertisers often use nostalgia-evoking messages to promote consumer products, and that tactic could be just as effective in encouraging healthy behaviors, argue Ali Hussain, a doctoral candidate in the School of Journalism, and Maria Lapinski, professor in the Department of Communication
---
A look back at how things have moved on or otherwise…
Dave Dorn – The Sun Also Rises
I just listened to Professor Robert J West taking part in BBC Radio's "Inside Health" You can listen too at http://www.bbc.co.uk/programmes/b070dq8h and, indeed, it might be an idea to do that before or while you read the rest of this.

My first reaction is that there was some mighty confusion between the e-Voke – the licensed NRT version of an ecig that BAT has produced, and which neither of the studio guests seemed very comfortable with, primarily because it is officially a "drug" produced by evil of all evils, gasp, a tobacco company.
Dick Puddlecote
Cast your mind back to January and you will remember our assiduous fellow jewel robbing friend, AT, uncovering conversations between CMO Sally Davies and Martin McKee where the latter stated that a key statistic in Public Health England's review of e-cig evidence – that e-cigs are around 95% less harmful than tobacco – was "originally created by BAT".
Argvargen
This was the conclusion of the Swedish Administrative Court today, ending a rollercoaster case that has been dragging on for over two years. The Swedish Medicines Agency Läkemedelsverket took an ecig shop to court under the presumption that nicotine-containing ecigs and eliquids should be regulated under medicines law and regulation. The Court has finally decided that ecigs should not be subjected to this law or any medicines regulation. It is a huge win for consumer-driven tobacco harm reduction and freedom of choice.
A Swedish court on Wednesday overturned an earlier judicial decision banning the sale of e-cigarettes.

The Supreme Administrative Court ruled that e-cigarettes are not medical products, and therefore the National Drug Agency could not oppose its sale.
---
Visit Nicotine Science & Policy for more News from around the World

---