Vapers Digest 16th Feb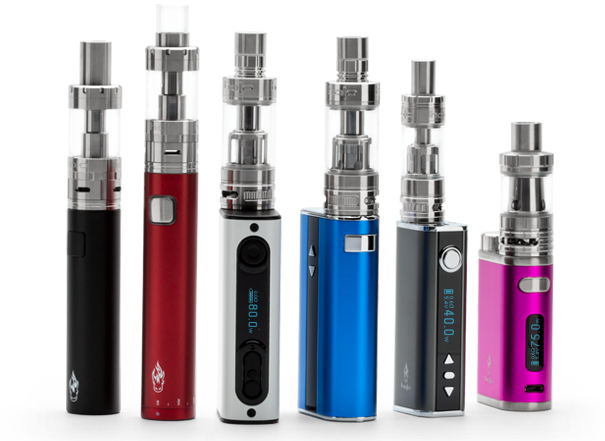 Thursday's News at a glance:
Hold the Mayo – Defining smokers and vapers – Welcome NNA Sweden – Australian medicines regulator intends to continue to protect the cigarette trade – Momentum building to legalise nicotine for vaping in Australia – Study Confirms Health Advantages of Vaping – Majority of E Cigarette Users Are Over 40 – e-Cigarette Use in College Linked to Depression – Kansas Still Wrangling Over How To Tax E-Cigs – Nicotine Science and Policy Daily Digest – Thursday,16 February 2017
Clive Bates, The Counterfactual
Once again the Mayo Clinic indulges in unethical and misleading risk communications in the form of a new article on e-cigarettes,  promoting fear and confusion and dissuading smokers from trying them.

Mayo clinic: Electronic cigarettes: Not a safe way to light up 

This seems like a good moment to mention the recent Kozlowski-Sweanor theme on ethics of risk communication in a series of excellent papers:
HeadRambles
I was looking through an old piece of "research" the other day. It got me thinking.

I have always had a very low regard for any "research" that is based on statistics and in particular where those statistics are based on questionnaires.  The example I was reading cites a perfect demonstration of where a vital piece of information is omitted giving a wholly false impression –
New Nicotine Alliance
New Nicotine Alliance Sweden (NNA Sweden) is a brand new Swedish Tobacco Harm Reduction promoting civil society, started early in 2017. NNA Sweden is an affiliate of NNA UK and NNA AU, as well as a member organisation of the global network of consumer advocacy organisations for safer nicotine products, INNCO.org.
---

---
Intends to continue to protect the cigarette trade
Clive Bates, The Counterfactual
This post summarises and gives background to a new harsh-but-fair submission on nicotine classification in Australia – go straight to it > here

In Australia, nicotine is classed as a poison unless in a form exempted from the poison schedules.  There are two relevant exemptions: for veterinary or medical use (e.g. NRT) or when nicotine is in the form of:
For vaping in Australia – Attila Danko
A team of three consumer vaping advocates from the NNA AU, Attila Danko, Donna Darvill and Andrew Thompson along with two harm reduction doctors, Dr Colin Mendelsohn and Dr Alex Wodak, spent yesterday in Parliament House Canberra. We had multiple meetings with Members of Parliament, Senators and staffers from across the political spectrum.
---
---
Blasts decision to maintain ban on e-cigarettes
Andrew Allison, Freedom to Vape
Aussies are renowned for plain speaking, and you have to hand it to the Australian Taxpayers' Alliance – if plain speaking were an Olympic sport, they would be gold medallists. Here is a flavour of their response to the Australian Therapeutic Goods Administration's (TGA) decision to maintain the ban on e-cigarettes. It make my response look very tame!
Jacob Sullum – Reason
The first surgeon general's report on e-cigarettes, published in December, describes them as "an emerging public health threat." A "tip sheet for parents" that accompanied the report recommends evasion in response to the question, "Aren't e-cigarettes safer than conventional cigarettes?"
---

---
PR News
SmokShop.com are one of the largest retailers of electronic cigarettes in the UK and recently carried out a survey to determine what the average 'vaper' looks like. A number of questions were asked and the results were surprising.
If you look at the marketing for most vape companies you will notice that the target audience is mainly male, and somewhere between the mid-20s and early 30s. The emphasis seems to be on hip, urban street culture and most images are of men represented by the younger generation.
Two years after the Kansas Legislature enacted its first special tax on e-cigarettes, the state is still trying to figure out how to enforce it and retailers are still saying they'll be put out of business if it's enforced.

The tax — 20 cents per milliliter of vaping liquid — was tacked on to a larger bill at the end of the historically long and grinding 2015 session. There were no public hearings on the tax, which originally was supposed to go into effect in July 2016 but was pushed back to January 2017.
---

---
Current smokers using or stopping e-cigarette use?
Erikas Simonavicius,  Ann McNeill,  Deborah Arnott,  Leonie S. Brose
While some smokers use e-cigarettes and stop smoking, a substantial proportion try e-cigarettes and later discontinue or use them concurrently with smoking (current dual users). The aim was to assess factors associated with ongoing e-cigarette use and discontinuation among smokers.
Researchers from the University of Texas Health Science Center at Houston (UTHealth), discovered that students with elevated levels of depression symptoms were significantly more likely (than students who did not experience elevated levels of depressive symptoms) to start using e-cigarettes with a six-month period.
---
A look back at how things have moved on or otherwise…
Tobacco Control – Dick Puddlecote
We are surrounded by policies designed not to stop us doing things, or stigmatise us, but to encourage us to do them more safely. In the case of addictions, where people find it genuinely very difficult to resist temptation, this surely makes sense.

Which is what makes the attitude of so many public health professionals to vaping so baffling….
Vaping Giraffe
This week, or actually the last couple of weeks, I've had to count to 10 several times to avoid bursting out in a tirade of swearing and name-calling that would probably have ended with some of my colleagues making some phone calls and me in a mental institution. Luckily I was able to count all the numbers from 0 to 10 (I'm a computer geek, we always start at 0), not ignoring any one of them. So I was fine … after a while….
At vape conference and fake a particulates scare
Clive Bates – The Counterfactual
In an apparently clandestine operation, undercover public health snoopers ventured into a vape conference carrying concealed air-quality monitoring equipment. They detected … wait for it … e-liquid aerosol in the air. This secretive operation is reported (where else?) the journal Tobacco Control.

Let us examine its scientific and policy claims….
---
Visit Nicotine Science & Policy for more News from around the World

---